Swan Neck Amethyst & Red Spinel Double Drop Earrings
by Special Order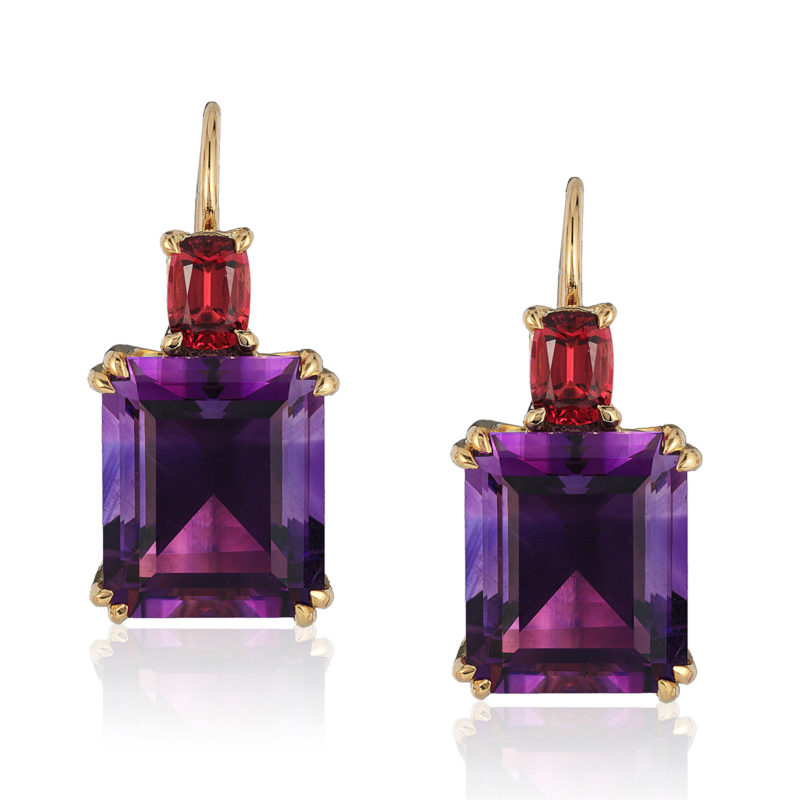 Swan Neck" earrings in 18 karat yellow gold featuring 11.10 carat pair of fine Amethyst accented by 0.86 carat pair of Burmese Red Spinel.
Such vivid "jewelry" colors! All our earrings have tails on the back to support drops that can be made from our pearl studs, or yours…. Amethyst is the birthstone for February, while Spinel is a new birthstone for August.