Bead Necklace~Maw Sit-Sit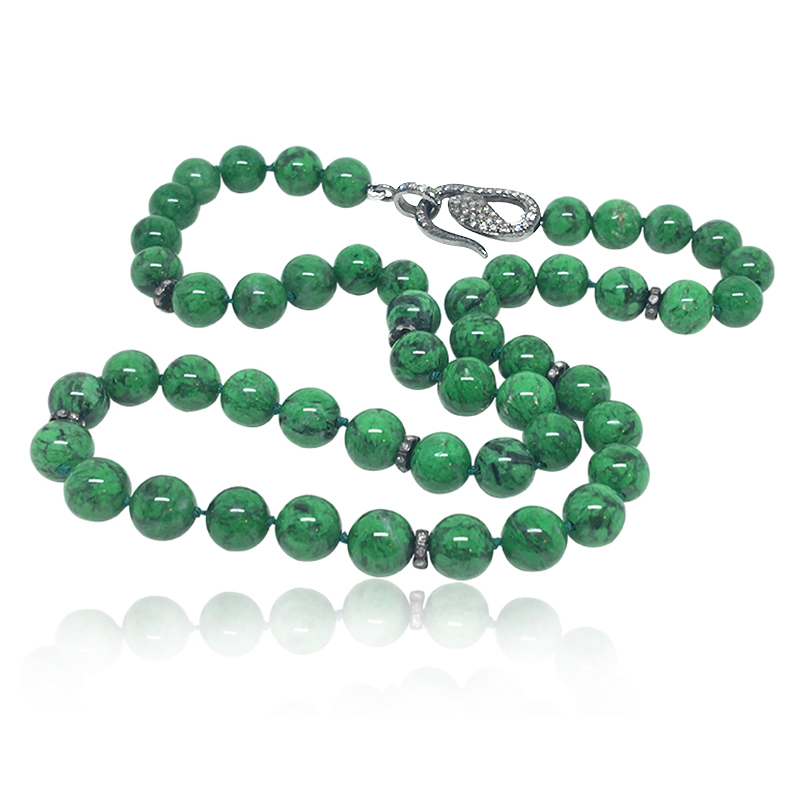 Vibrant green Maw Sit-Sit beads, 8.5 mm, with antiqued silver & Diamond clasp and rondells; 19 inches long.
Maw Sit-Sit is a rare gem that comes from one locality: Maw Sit-Sit Burma. It achieves its vibrant green color from the element chromium, as does emerald and ruby. These extraordinary beads have been strung with diamond rondells and a snake-motif class in antiqued, blackened silver. The snake is a symbol for everlasting life and renewal, as it sheds its skin.
Gain fresh perspectives on Jewels, Creativity and the Sparkling Life.