Moonstone "Triple Drop" Earrings
by Special Order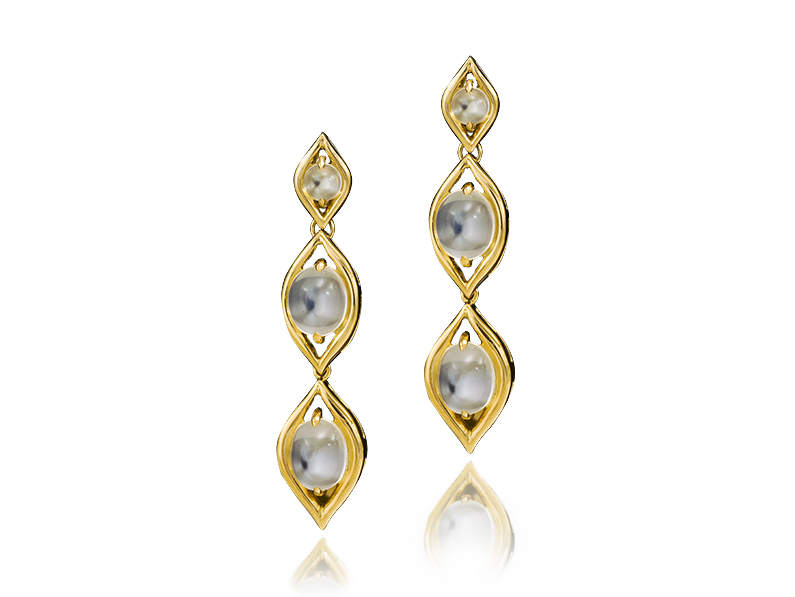 "Triple Drop" earrings in 18 karat yellow gold featuring 8.44 carat Burmese Moonstones; post with friction back. If making a special order, we can discuss a variety of gem types available for this earrings.
The combination of the moonstone sheen and yellow gold creates a compelling earring that you'll find so many reasons to wear. Designed for beauty and versatility, the earring is created in three segments: the foundation piece with the post and two drops that hang from it. The two bottom pieces can be detached and foundation stud worn alone or with one drop. The tail on the bottom segment lends versatility for adding a pearl drop.