Mosaic Jeweled Pendant – Green Tourmaline and Peridot by Special Order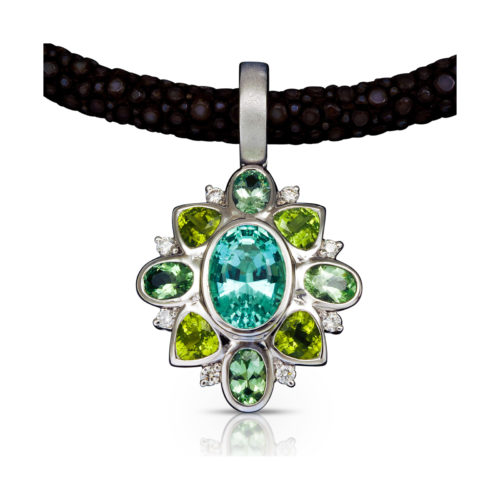 "Mosaic" Jeweled Pendant in 18 karat white gold featuring 3.35 carat "Seafoam" Tourmaline accented with 1.74 carats of Green Tourmaline, 2.08 carats of Peridot and 0.22 carat fine white diamonds.
We can customize this pendant style for you in a variety of gemstones.
The bale that connects the pendant to the beads or chain easily fits between the knots on most beads. The pendant comes with a gray silk cord. The Story Behind the Jewel.
Starting at $5895.00
Available by special order.