"Pantea" Red Spinel & Diamond "Pantea" Earrings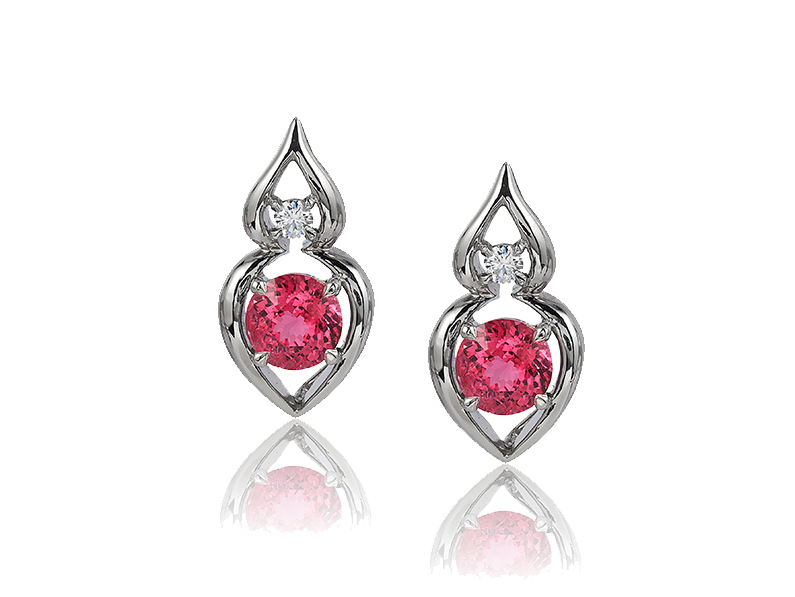 "Pantea" earrings in palladium featuring 2.67 ct. pair of electric Red Spinel accented by 0.15 cts. fine round diamonds; post with friction back. Tail on back supports drop.
The Spinel's hot "battery powered" red is quenched by the cool gleam of palladium creating a captivating tension between well balanced opposities. The shape of this earring has been designed to favor all face shapes. This earring also looks great with a pearl drop, supported by the tail on the back made for versatility. Spinel is a new birthstone for August.