Red Spinel "Pantea" Hoop Earrings
by Special Order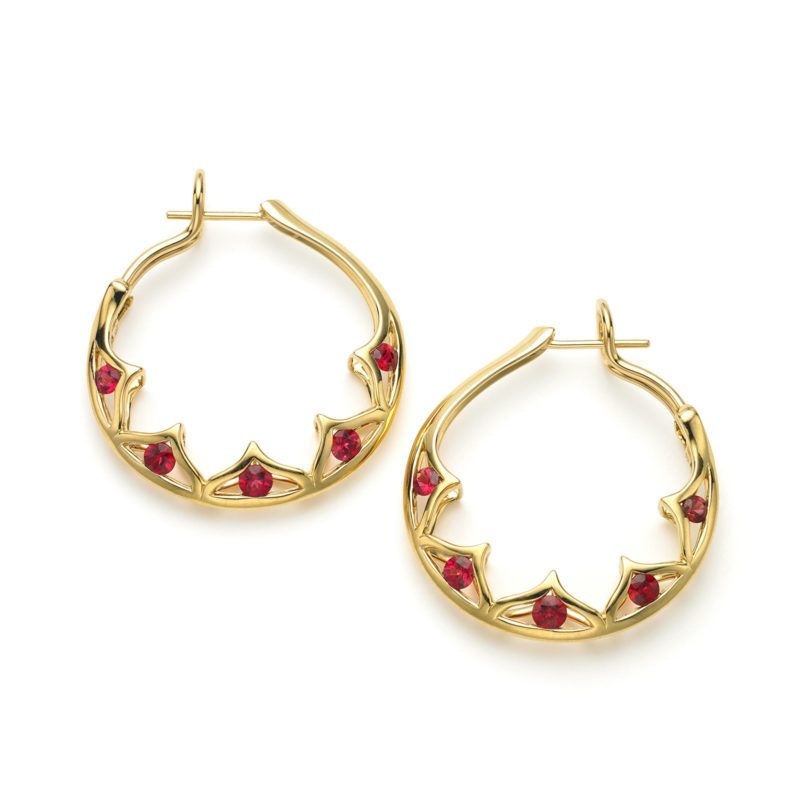 "Pantea" hoop earrings in 18 karat yellow gold featuring 1.50 carats of Burmese Red Spinel; post with omega back.
A uniquely styled pair of hoop earrings where the vivid Red Spinel can be worn on the outside or inside, depending upon what favors your hair, face shape or clothing. Spinel is a new birthstone for August.
Starting at $4,250.00