Spessartite Garnet & Sphene "Swan Neck" Earrings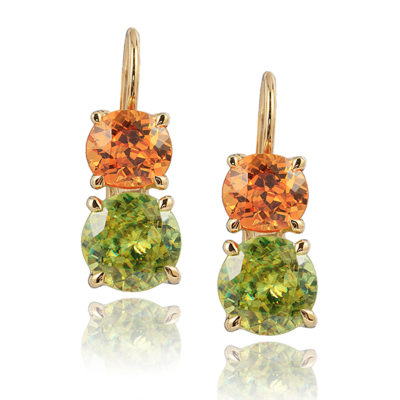 "Swan Neck" earrings featuring 2.55 ct. Green Sphene & 2.30 cts Spessartite Garnet; set in 18 kt yg . "Swan-neck wire with locking back. Tail on back to support drops.
Bright and juicy, these gems are so intense they will even work with long, dark hair. Sphene is a rare gem that breaks up light into its "rainbow" of colors, much as diamond does. Planned for versability, a tail on the back of the earring can support drops.
Available by special order.