TELL YOUR STORY WITH A UNIQUE JEWEL.
Have you had those fleeting moments in life when you experienced an unusually profound insight, a feeling of connectedness or intimacy? It's as if a curtain is pulled back, showing us the deeper workings of life. Then, it's over, and we're back to everyday life once more. I call these luminescent moments "Blue Pearl Moments."
With my clients, I create jewelry commemorating their Blue Pearl Moments. A talismanic piece of fine jewelry can capture a story or feeling, which can then be returned to again and again … even by future generations.
When a client wanting custom jewelry comes to me, I think of how we can tell her story leaving clues about the wearer as the heirloom jewel is passed through generations. The client may not come thinking of a specific story, but there is always one…
GETTING STARTED
We start with a free 20-minute design consultation, over Skype or phone, where we can talk, ask questions, learn about each other and see if we are a fit. It is normal for you to come to this conversation not exactly sure of what you are looking for. Cynthia can usually fairly quickly get a sense of what you're needing and offer the best direction to take in providing you what you need.  There is no commitment on your part after our call.
SCHEDULE NOW
"Cynthia knows my wife's tastes and styles. With her guidance, I always select a gift that makes my wife happy."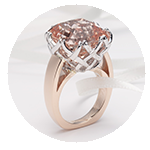 R.J., DARIEN, CONNECTICUT
"Cynthia made exactly what I wanted when I didn't even know myself. If you want a truly unique, one-of-a-kind ring, then work with Cynthia."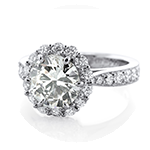 D.S., WASHINGTON DC
"If you are looking for specialty items, this is one person you can trust with absolute certainty! We have dealt with Cynthia Renee for many years, and in my opinion there is no one better in the industry. The most integrity you will ever find, and will work tirelessly to help you find / make the perfect end product."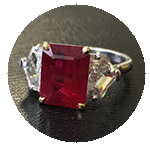 S.H., DALLAS, TEXAS
"Wearing earrings this beautiful is one of the many reasons it is so fun to be feminine!"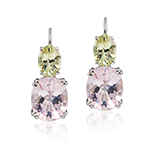 E.J., THE HIGHLANDS, NORTH CAROLINA
"Just opened my heart. It is beautiful, splendid, terrific!! The design we chose is wonderful and a tribute to my Polish great-grandfather who created this hand-polished stone so many years ago."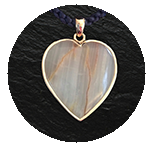 S.M., PONTE VEDRA, FLORIDA
"Holy Toledo! Just when I thought I could not love it more! It's obvious your creations are heavenly! I know you gave me a helluva deal on the gem and I am forever grateful! You rock girl! I'm positive we will do more business in the future. I'm so fortunate to know you!"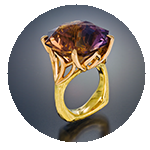 J.W., BISMARCK, NORTH DAKOTA
Q:"How do you like your new ring?"
A: "You mean the one I haven't taken off yet."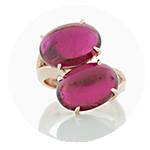 R.K., NEW YORK, NEW YORK
Gain fresh perspectives on Jewels, Creativity and the Sparkling Life.