"Faithful Companion" Brooch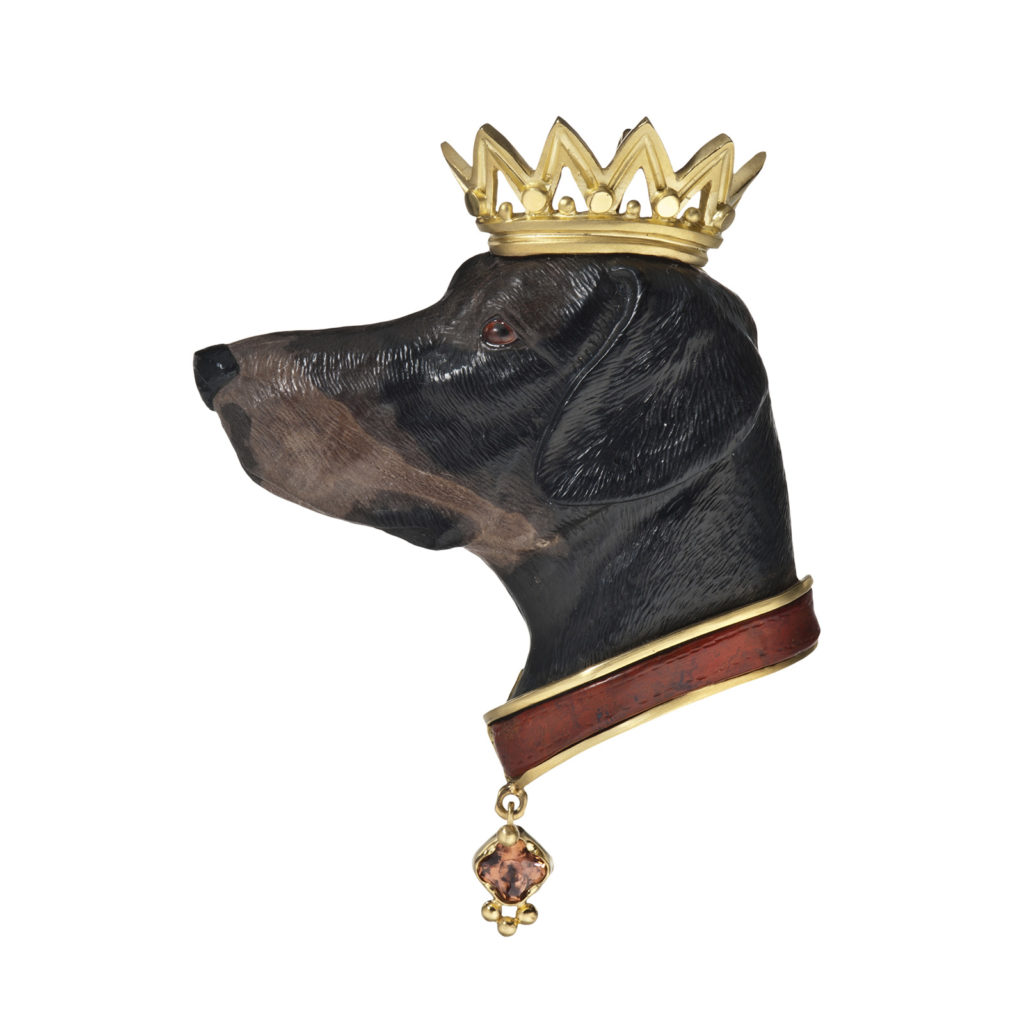 On Sale
Sale!
%
Off
58
Save $8,275
8275$
58%
8275
$
The "Faithful Companion" brooch/pendant features a hound head hand-carved from petrified wood, with a carnelian collar accented by a 0.50 carat radiant-cut Bronze Zircon dog tag; all set in 18 karat yellow gold. Crafted with great attention to detail in all steps of the creation.
This brooch is part of Cynthia Renee's "Heart of a Woman" series, inspired by the poems of Mary Oliver and featuring intricate, one-of-a-kind creatures featuring hand-carved animals, natural gem crystals, pearls, and diamonds designed to reflect the transformative powers of nature.
One of the reasons are carvings are so life-like, is our carver works with a veterinarian to make the proportions and muscle attachments for each breed are accurate. We can also carve your loved pet and create your own "Faithful Companion" piece.  Contact us on how to start.
"…They had the brown eyes of soft-hearted dogs."from "The Kookaburras" in "Owls and Other Fantasies, Poems and Essays," by Mary Oliver, 2003