Spinel, Tourmaline & Zircon "Icicle" Earrings
by Special Order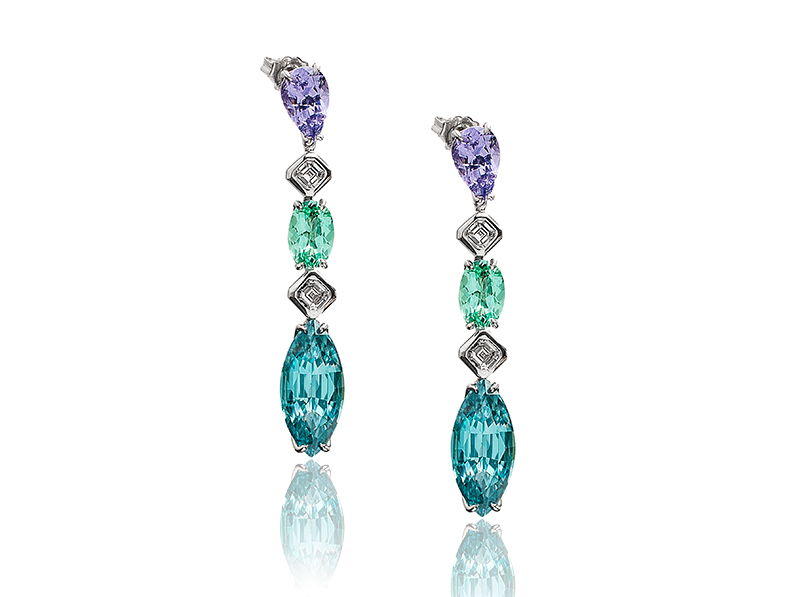 "Icicle" earrings in palladium featuring 2.52 cts. Purple Spinel; 1.82 cts. rare Cuprian (Paraiba) Tourmaline, & 11.84 cts. of unusual Blue Zircon accented by 0.67 ct. Asscher-cut diamonds.
One of our all-time favorite color chords, achieved with the perfect trio of rare gems. The three sections of the earring are removable and interchangeable for great versatility. You may know Cuprian Tourmaline as "Paraiba" Tourmaline. Many people call the Cuprian Tourmaline by the name of Paraiba.