Tahitian Black Progressive Pearl Studs ~ 11.9mm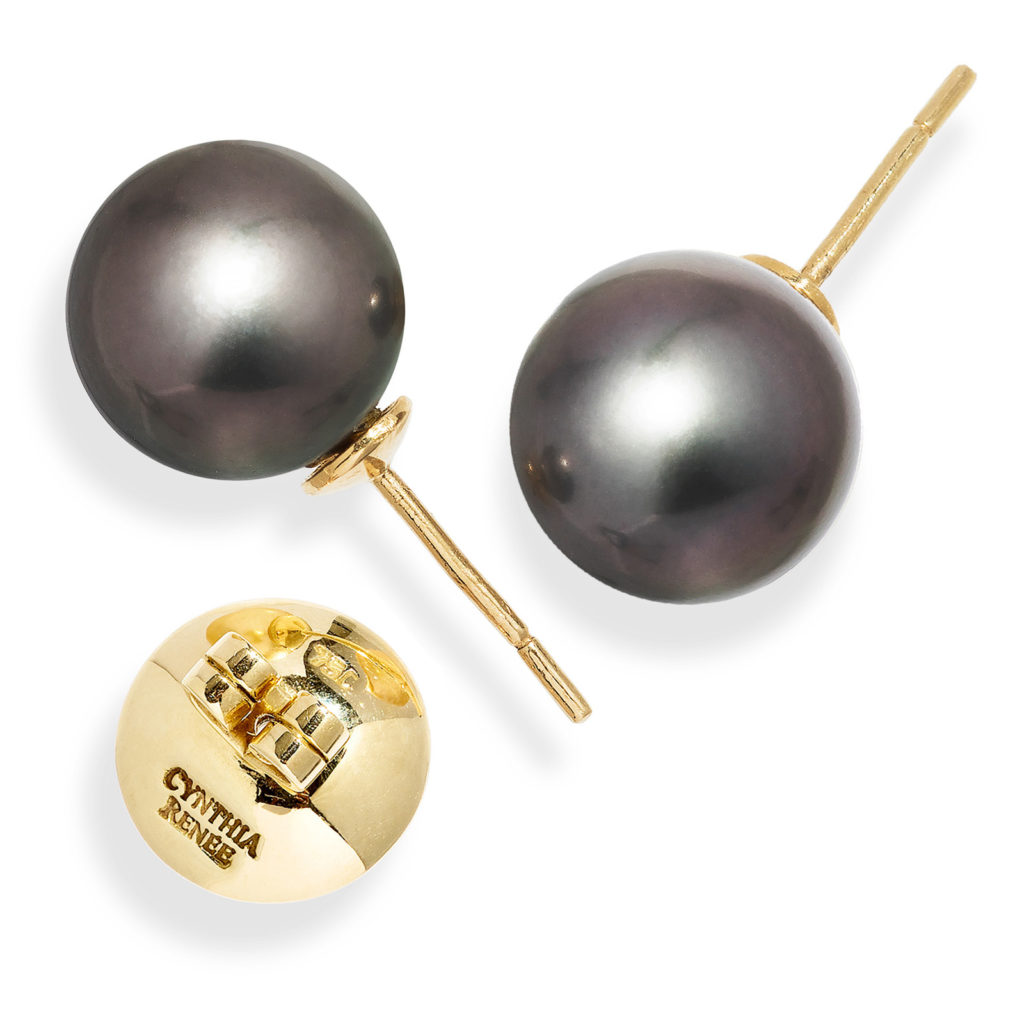 On Sale
Sale!
%
Off
25
Save $855
855$
25%
855
$
Pair of Black Tahitian Pearls (11.9 mm) on 18 karat yellow golds removable "Progressive Pearl" posts with 12 mm parabolic friction backs; natural color.
Luminous on the ear, it brightens the face when worn alone as a stud. The Pearl Stud is the foundation of our Progressive Pearl™ jewelry wardrobing system. It includes a removable 18 karat yellow gold post that can be interchanged with our Diamond Drop Attachments for wear as drops and/or worn with our other pearl earring Enhancers.
This means you can wear each pearl four ways: as a luminous stud earring; with an Adaptor as a Pearl Drop; embellished with one of our Enhancers and as a foundation to support earring drops. Each pearl stud's large parabolic friction back is like a "wonder bra" for your ears, distributing the weight of the earring more evenly to prevent tipping.
(PP1307-4)