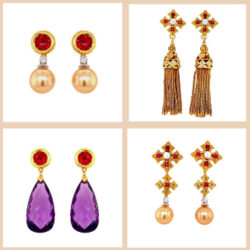 The venue was a relaxed, Bohemian cafe, and I was so excited to meet my friend and client, Lisa, to deliver the custom design ring we created....outside with masks.....
Become a Cynthia Renée Insider and Enjoy a 20% Discount.
Also enjoy first looks at new jewels and expert insights from Cynthia's decades of experience, giving you a more nuanced understanding of gems and jewels.