Have you heard of the "Red Thread of Destiny?" It is the belief that people who are destined to meet are connected with an invisible Red Thread. This thread can get tangled and pulled but it will never break. Those connected by this Red Thread will play a major part in each other's lives, at some time, place or circumstance – whether at a pivotal point or for a lifetime.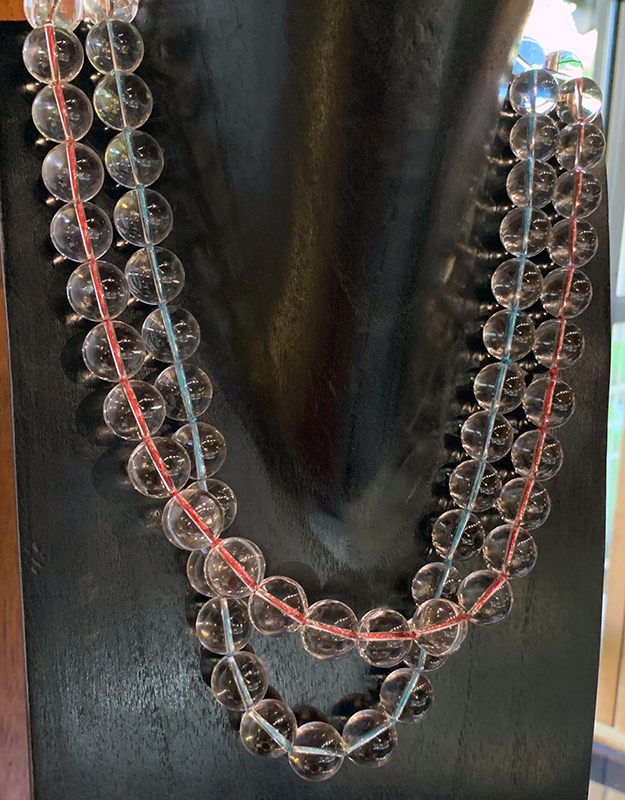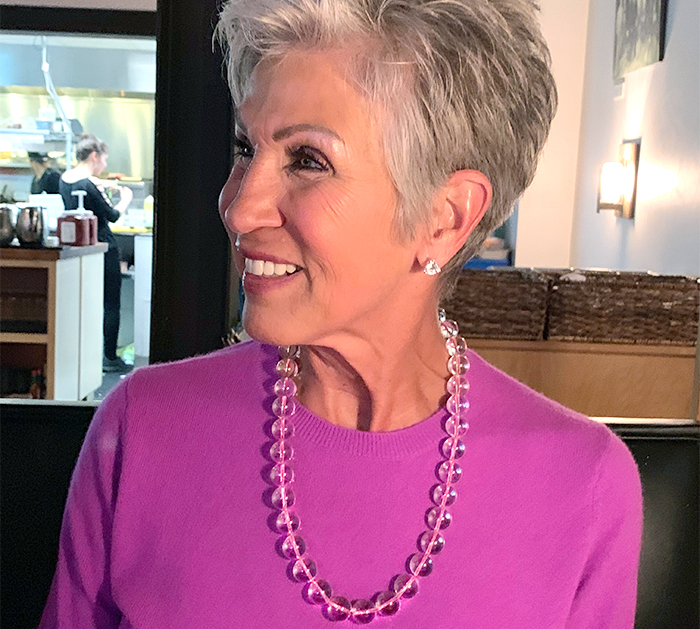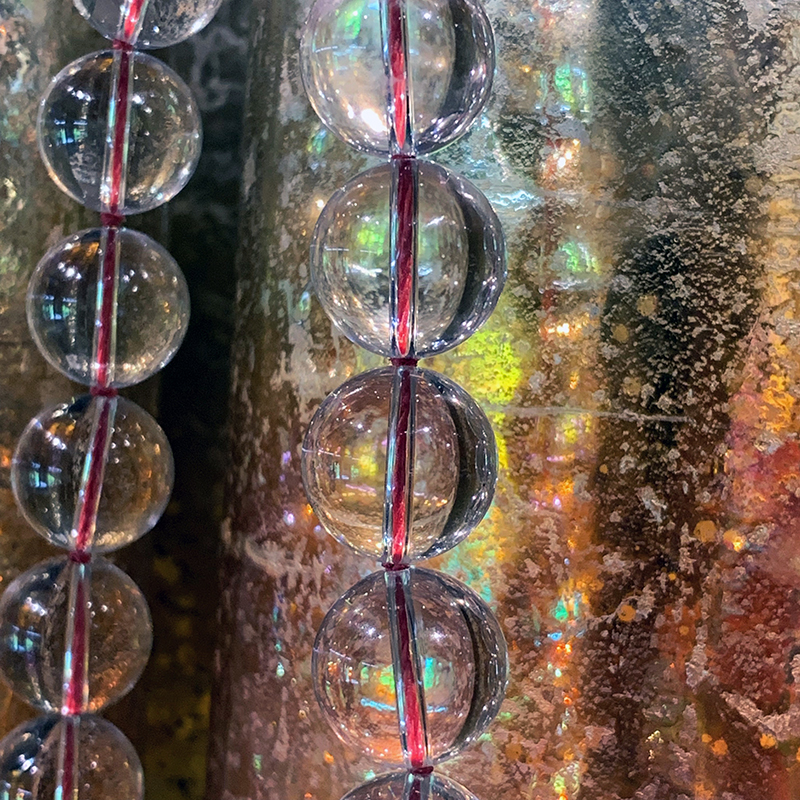 The red thread gleams through these clear "pools of light" natural quartz rock crystal beads. And, what is the most beautiful characteristic of any gemstone? The way it reflects the light. Cynthia searches for the most internally clear natural rock crystal beads, so the reflection is pure. She has tried many colors to string the beads on, but red and turquoise give the most power through the clear quartz. Strung for simple and strong visual impact with no clasp.
While the red thread gleams, you will find this one of the most versatile "go to" pieces of jewelry in your wardrobe – wear with a white shirt or a dressy black dress. Magical. Luxe. Easy. Your new jewelry wardrobe "go to." These beads are extremely versatile with all colors of clothing. Put them on and look dressed. Easily. Chic in their simplicity and intriguing in their reflection, these natural quartz rock crystal beads capture light and reflect it with an inner glow. With these large, clear rock crystal beads, the light reflection is so pure. They take on the color of the clothing they are worn upon making them extremely versatile. Move through your world wearing these reflecting orbs around your neck, close to your heart, and live your destiny.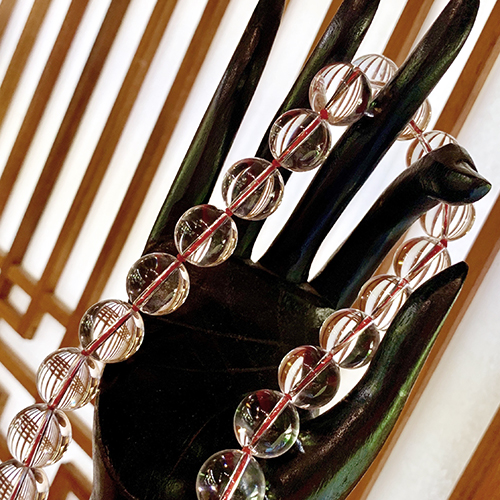 Gift a special woman in your life something she will always reach for – something she didn't know she even needed….that represents the Red Thread of Destiny connecting you always.
Available with turquoise and red thread – "Grandma," at the top, is wearing her red strand version.
Gain fresh perspectives on Jewels, Creativity and the Sparkling Life.