Spring is in the air bringing with it our desire for something new……
We can recreate starting with your own jewelry – you know… the jewelry that's languishing in your drawer and seldom sees the beauty of spring. Sometimes, it's just a few tweaks.  Others, a complete redo. But, you bring the jewels.
And, often clients bring the precious metal too, as I give you what I receive (minus handling expenses, like shipping) from the refiner to apply to your project. It's common for clients to get a credit between $200-950 from old gold or platinum.
Contact me to learn how we start.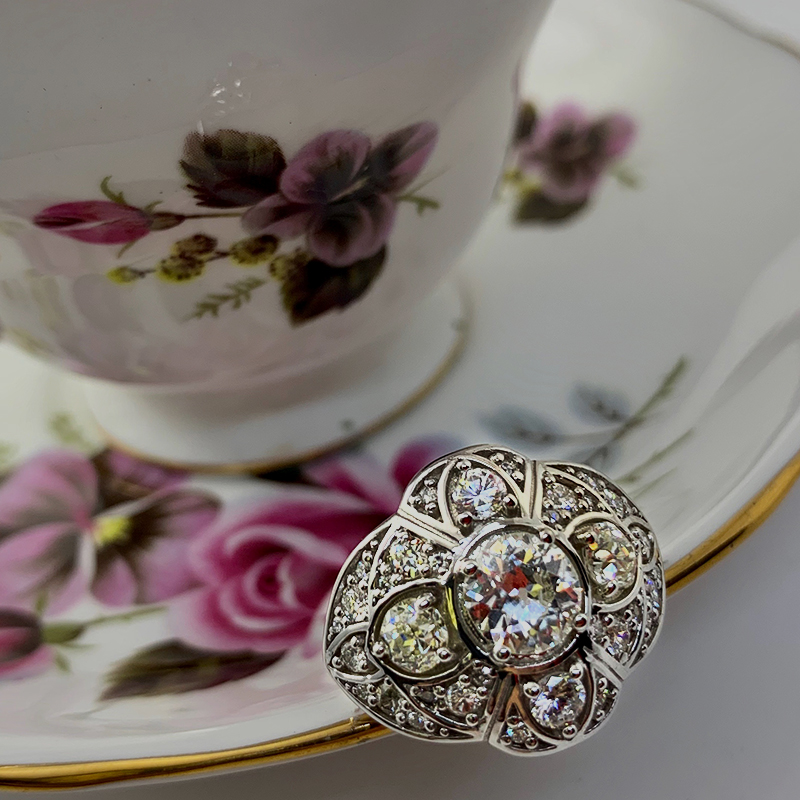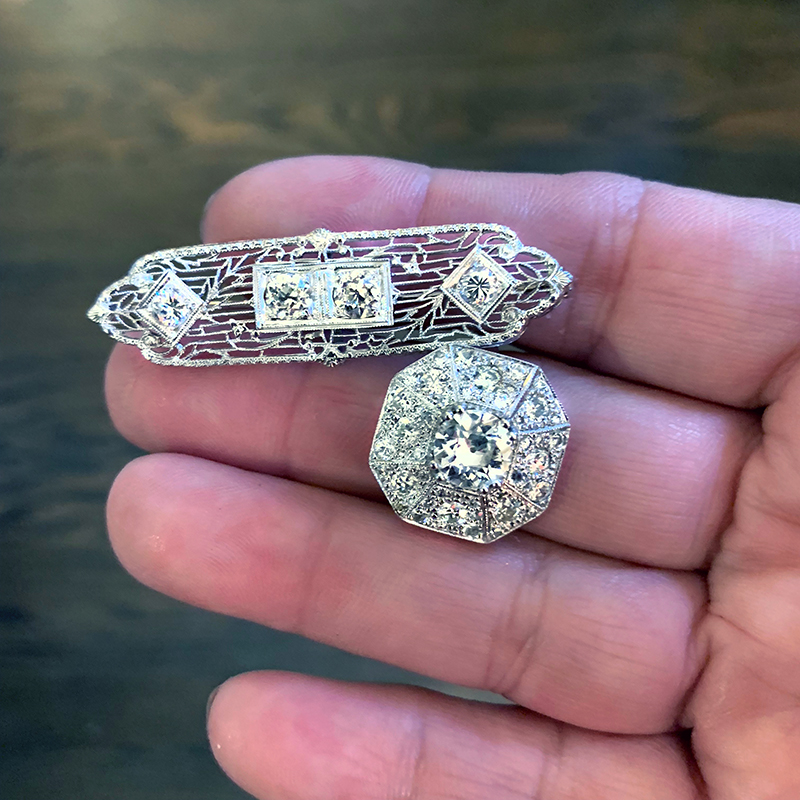 A client's husband contacted me during Christmas 2017 to purchase her a gift certificate.  He "wanted to be part of the fun we have together."  She used that gift certificate for several items, among them a redesign for a dream ring using all of the diamonds in two family jewels that she just didn't wear (photo left).
I gently pulled the diamonds from the settings, applying credit from the platinum to the job.
She had in mind a vintage style.
We gave the side gallery a Gothic window shape continuing the motif on the ring's underside.
When we finished, we only needed 0.16 carats of additional diamonds to bring her ring to life.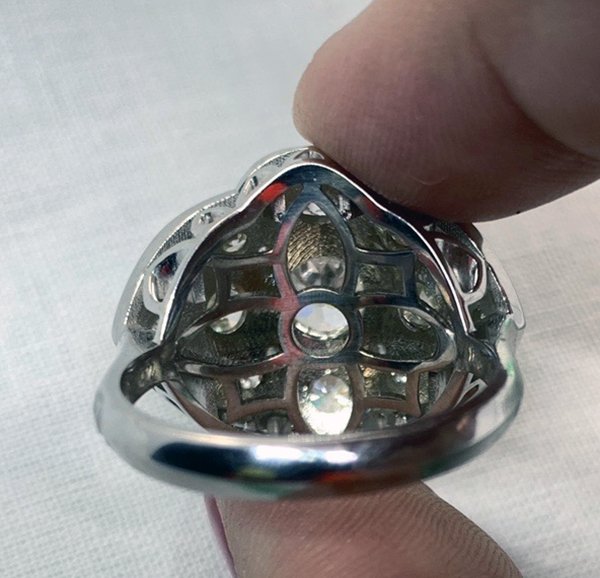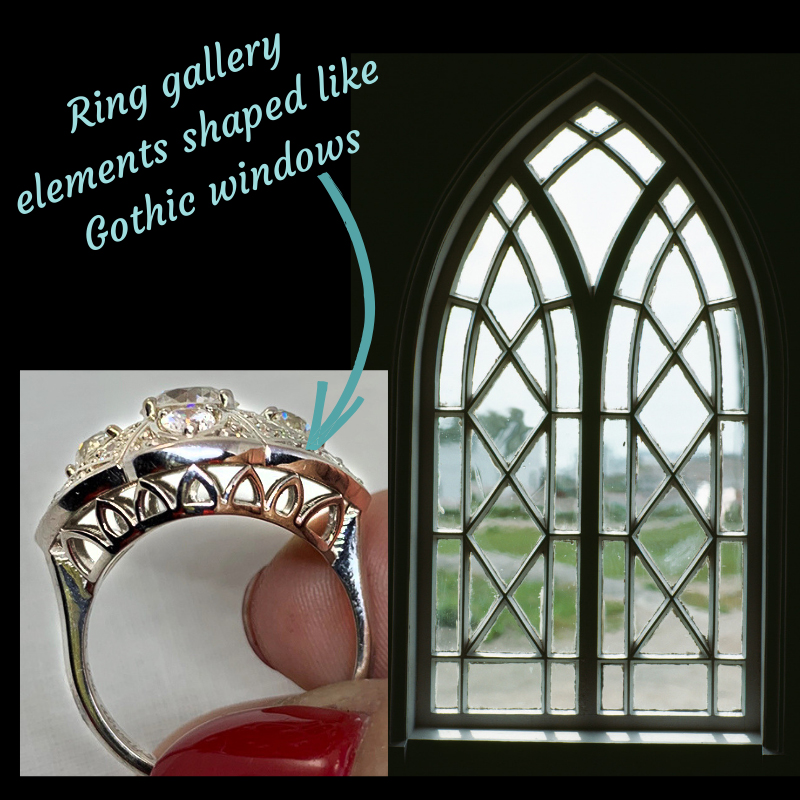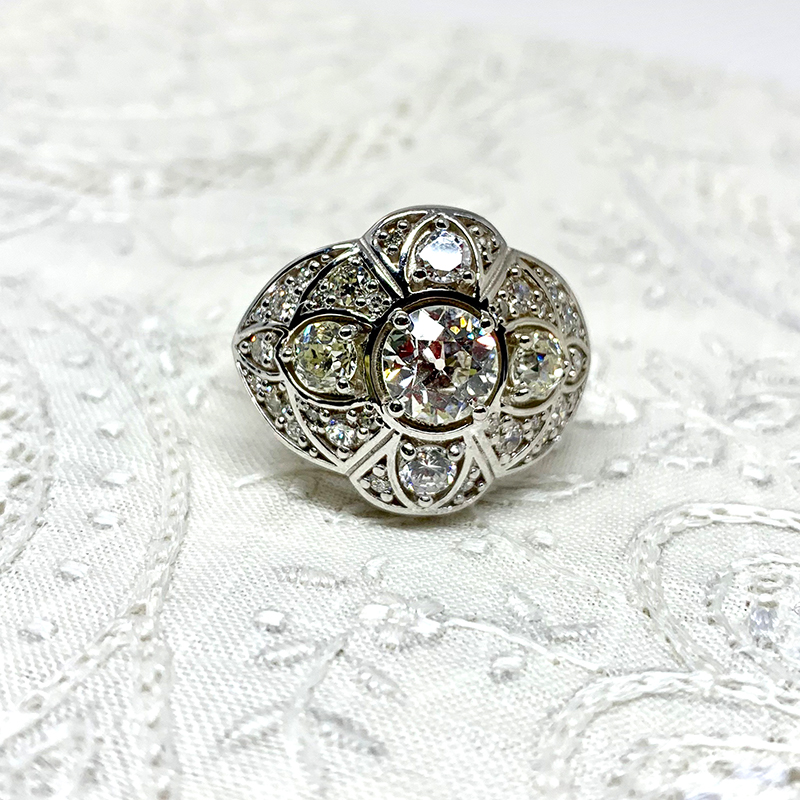 Custom made 14 karat white gold vintage-style ring using client's diamonds.  Sentimental message engraved inside shank.
Viola! 
We can create your dream jewel too.  Contact me on how we can start.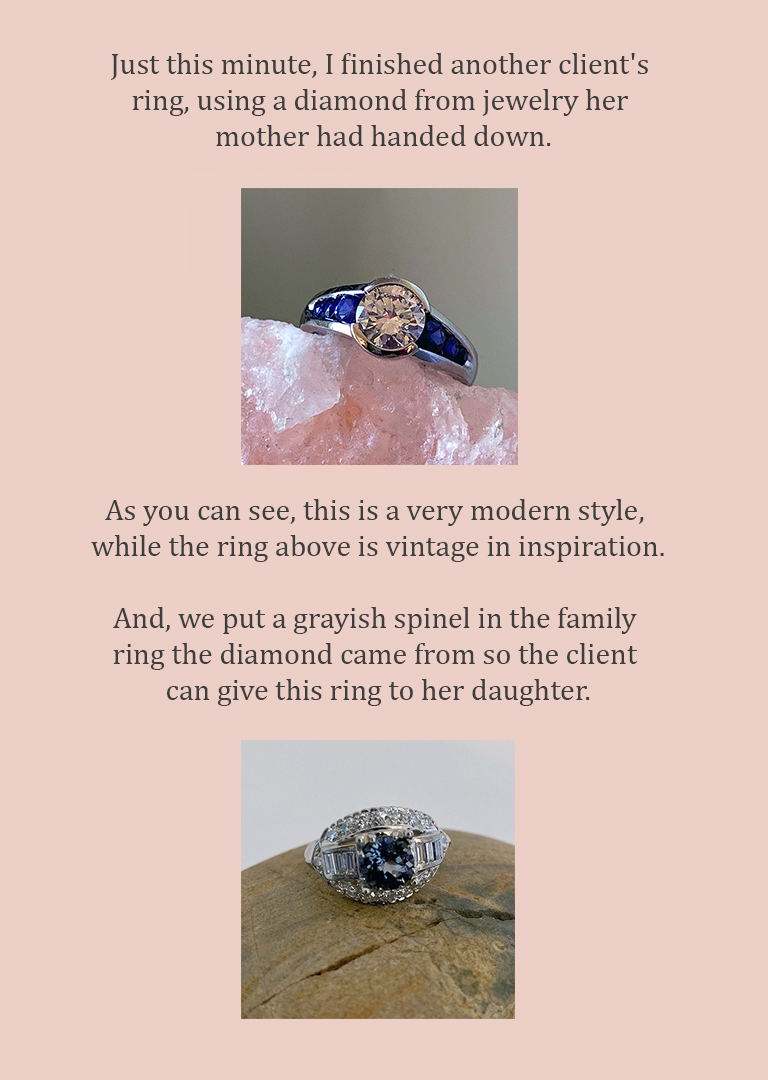 The Next Step
Contact Cynthia to start your jewelry project, whether a new creation or transforming your unworn jewels into a new favorite. 
We start with a free exploratory consultation, over Skype or phone, where we can talk, ask questions, learn about each other and see if we are a fit. I can usually fairly quickly get a sense of what you're needing and offer the best direction to take in providing you what you need. 
There is no commitment on your part after our talk.
B.Y.O.J.
(Bring Your Own Jewelry)
Let's discuss the possibilities in your collection.
Gain fresh perspectives on Jewels, Creativity and the Sparkling Life.