"Blackberry winter" – a farmer's expression familiar to country folk – evokes a day in late spring when one wakes up to a cold snap. Though the chill seems to threaten the season's delicate fruit blossoms and tender seedlings, they prove more resilient than their appearance would suggest. The cold air actually stresses the incipient fruit, making it sweeter in the end. So, too, are we burnished, and made wiser, by the unexpected challenges of our lives.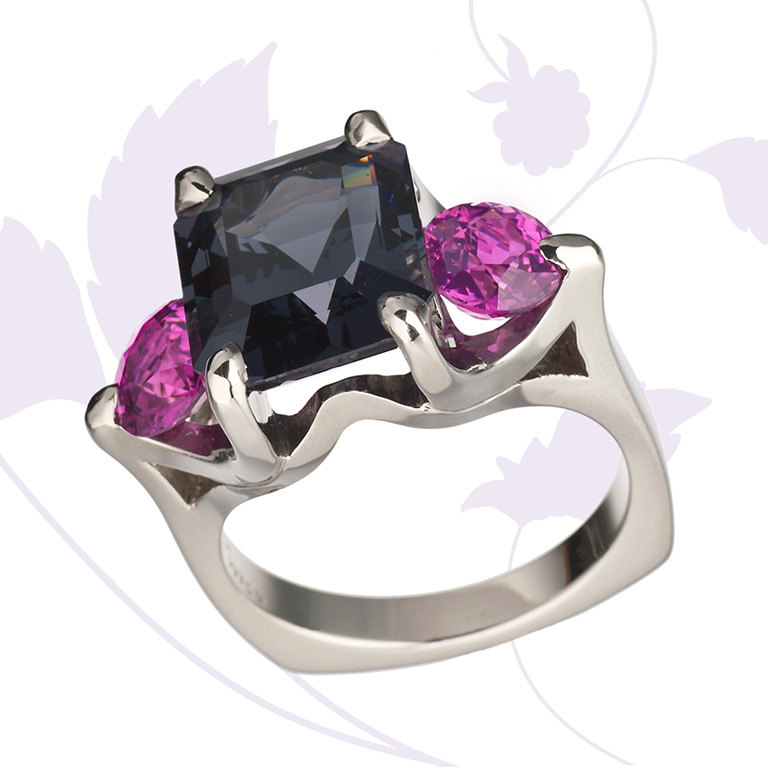 A metaphor on the seasons of life, captured for all time in gems and precious metal.
Cynthia Renee Collection ring in 950 palladium featuring a rare 6.81 carat Graphite-colored Spinel from Burma accented by a pair of 2.07 carat hot Pink Sapphires from Madagascar. Suggested retail of $10,525.
For more information, contact us.
Gain fresh perspectives on Jewels, Creativity and the Sparkling Life.