My friend & client Carolyn inspires me with her combinations of colored gem jewelry and clothing colors.
We could all learn a thing or two from her.
Below, she starts with two different bead necklaces…one overtly pastel typically associated with spring/summer and the other purple/gold ametrine which has a fall/winter feel.
Look how she switches them out with her clothing so they become jewels for all seasons.
If you'd like a little help on how to style your jewelry, book a no obligation Zoom session…it's fun to play and share a cup of coffee.
This is Carolyn's pastel beryl bead necklace. Beryl is the gem family with the illustrious members aquamarine, emerald and morganite.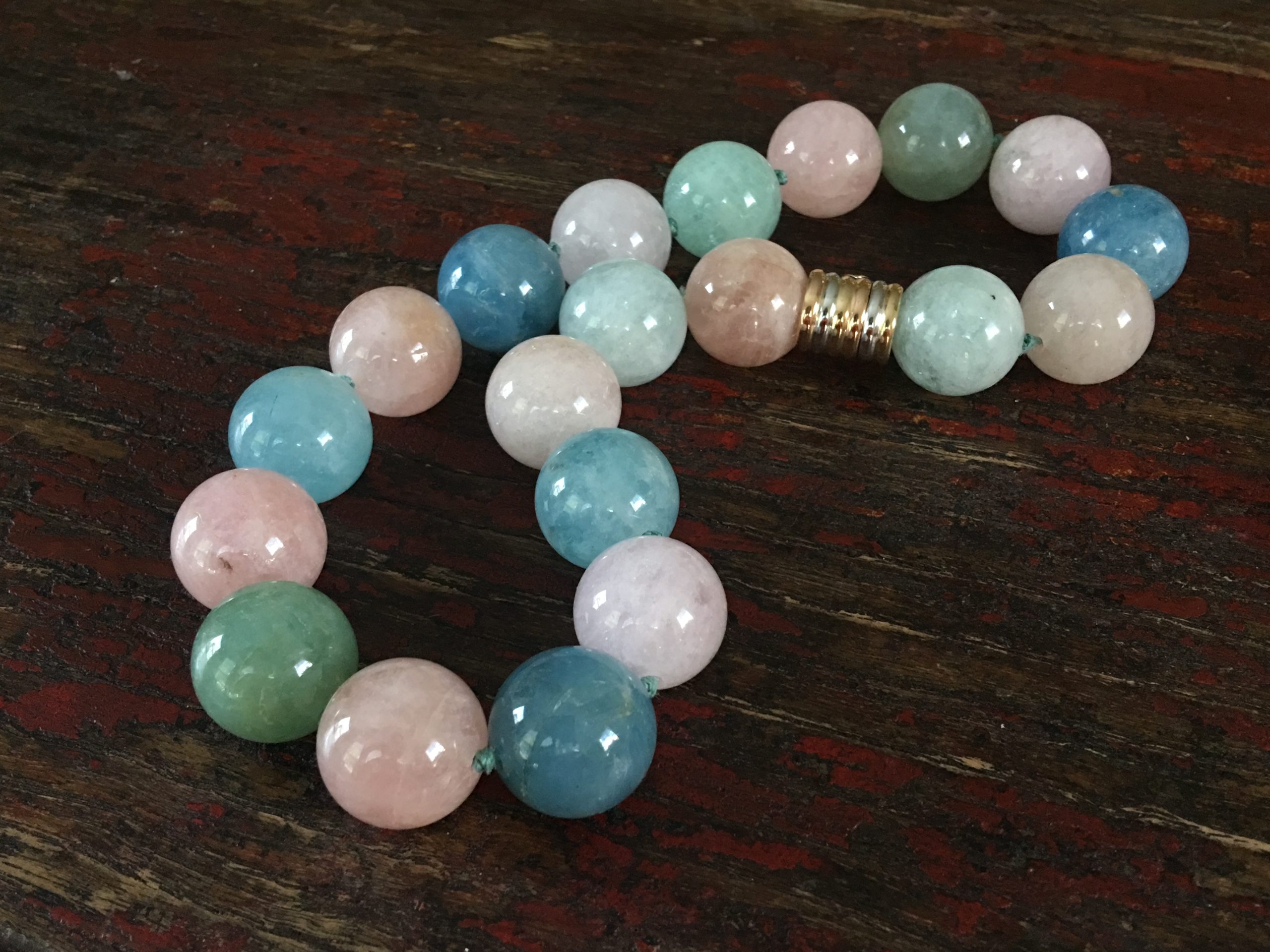 Today, I just got another beryl bead strand in stock, if you want to place dibs on it. Probably be about $1650, depending upon the clasp you choose….
Below, look how Carolyn deftly moves her dark and weighty Ametrine beads between wool and linen.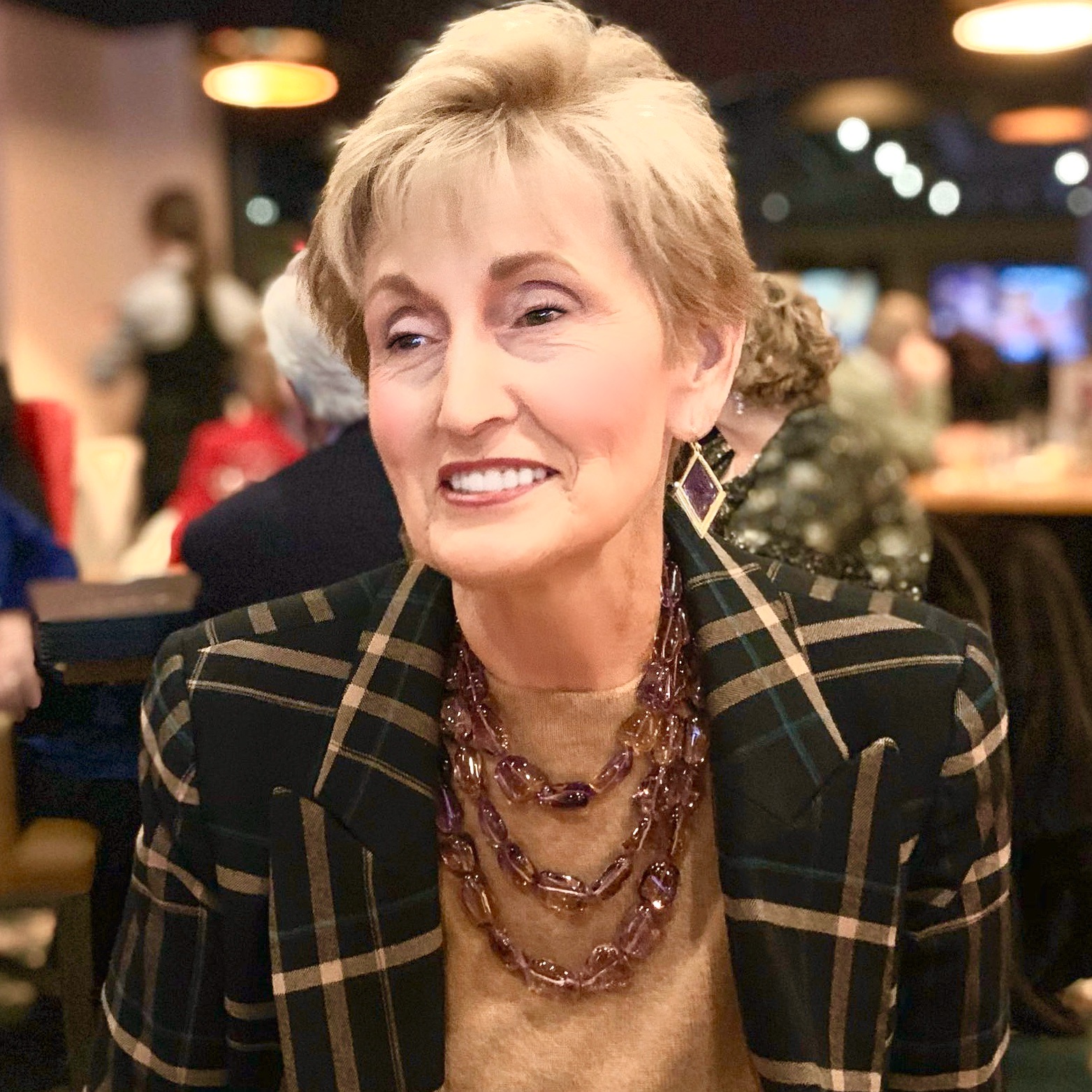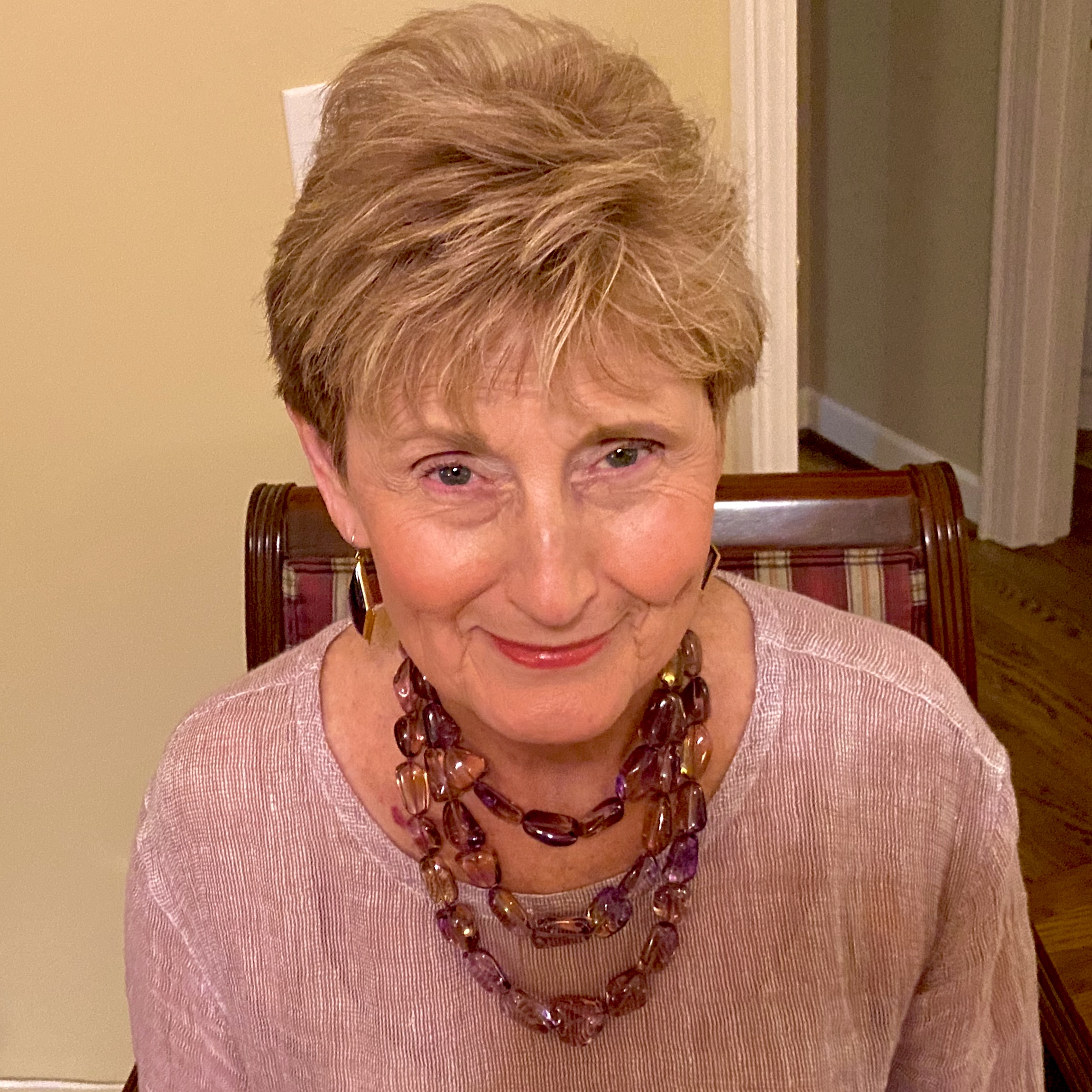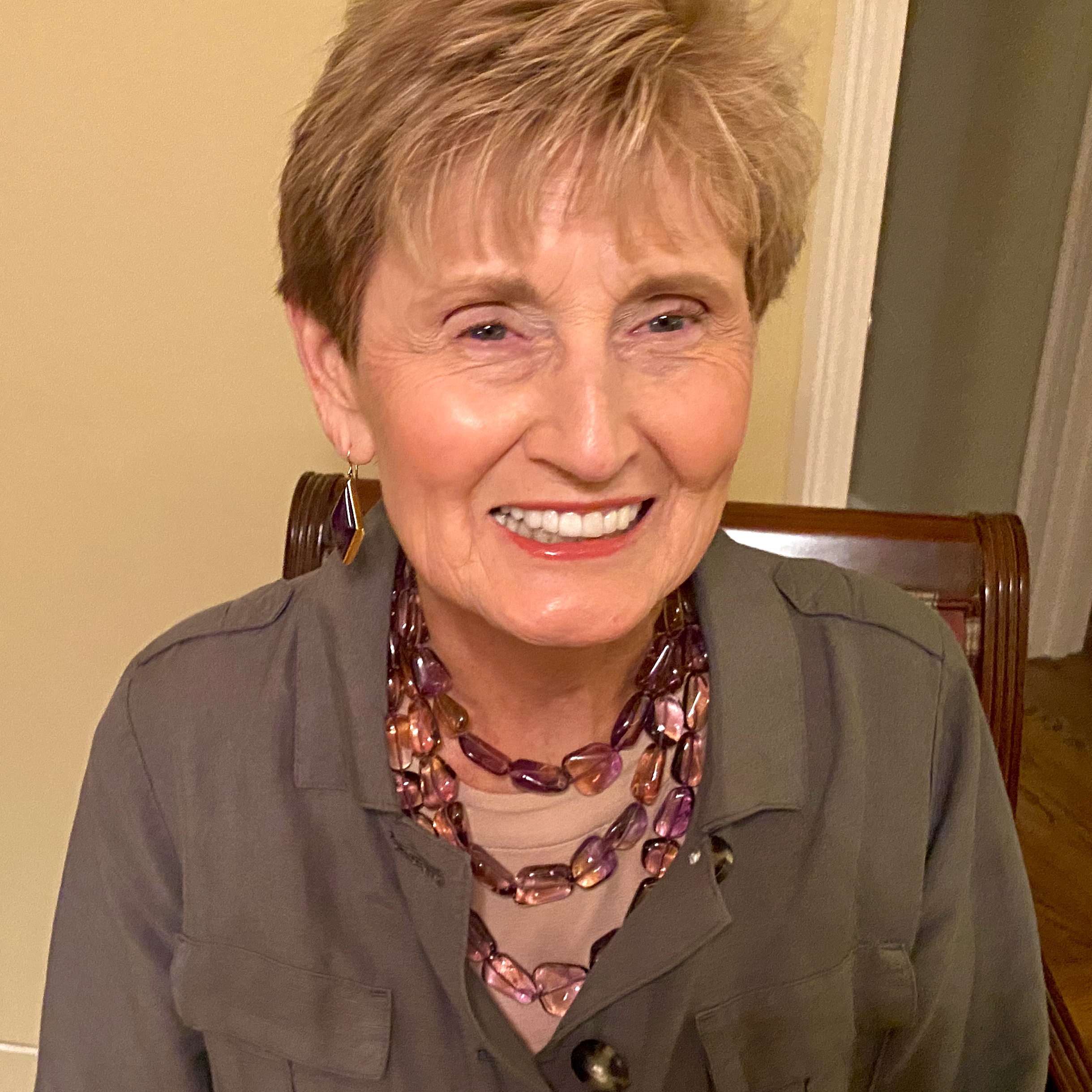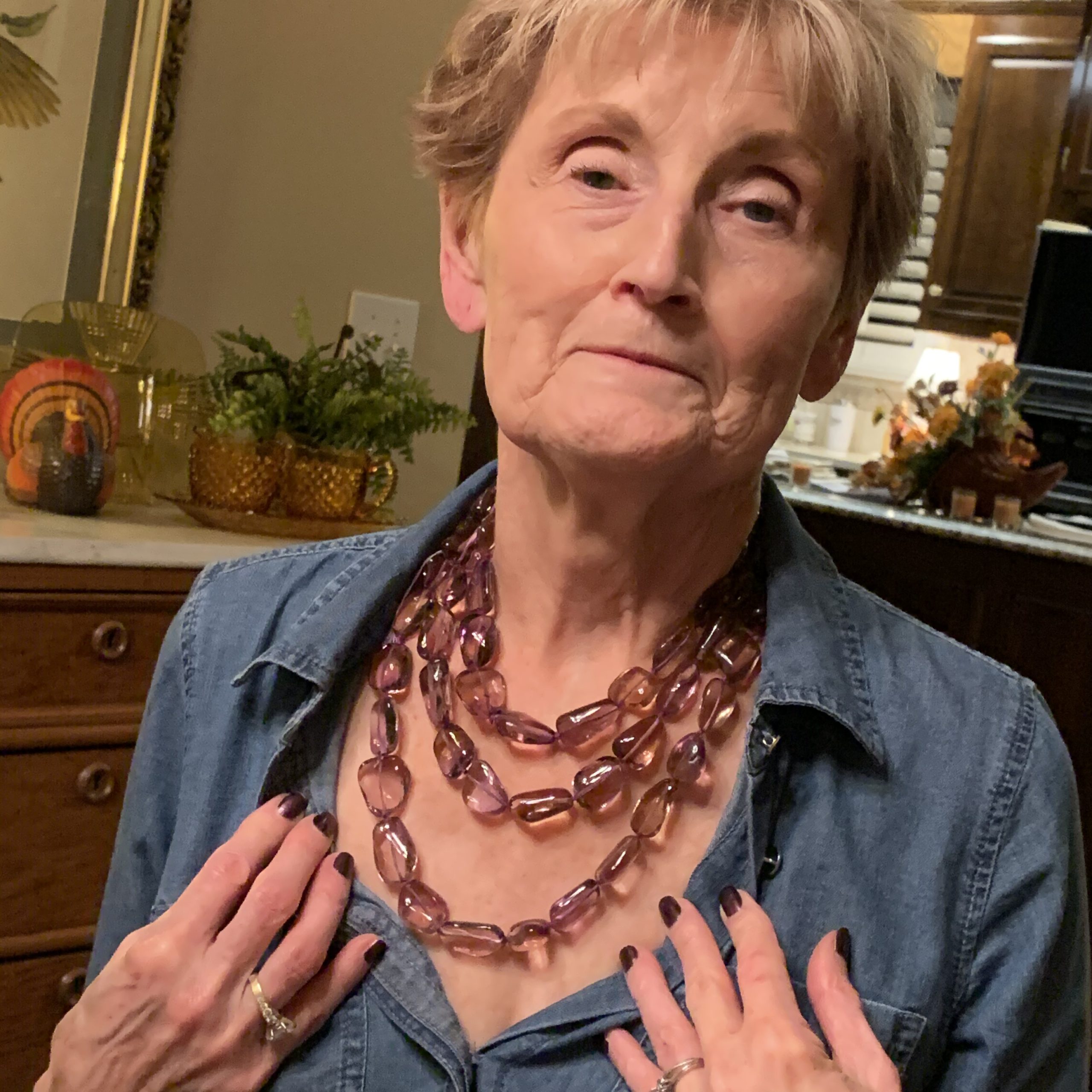 Gain fresh perspectives on Jewels, Creativity and the Sparkling Life.