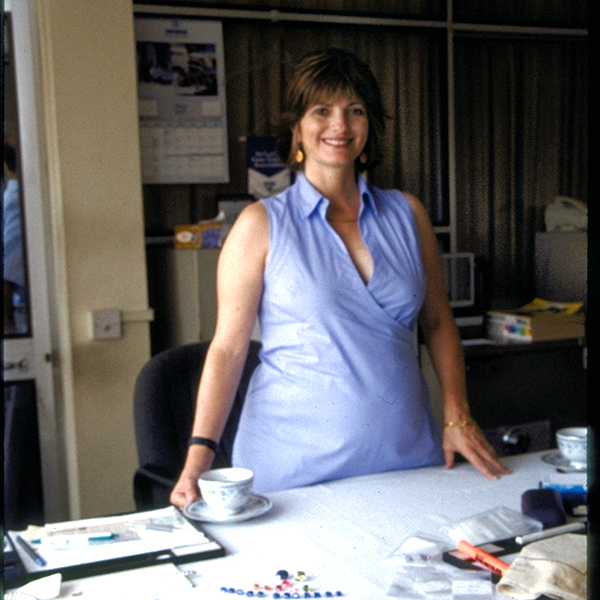 In my 30's used to tell the joke, "Do you know why men like younger women?  Their stories are shorter."  My romance with colored gems and jewels is long, with so many stories.
I've had 34 years with my business now and through gems and jewels I have created a custom-made life for myself – one aligned with creativity, science, adventure, connection, beauty and well….. so many things.
I had my first child at 43 – the photo above is of me gem hunting in Sri Lanka six months pregnant – I had no clue what was ahead of me with motherhood… and the many men in the next room on prayer mats turned toward Mecca had not encountered a solitary pregnant female dealing gem.
The photo below is seven months later – at a Spectrum Awards ceremony picking up a win for a pair of platinum cufflinks showing color variations of spinel from Luc Yen, Vietnam.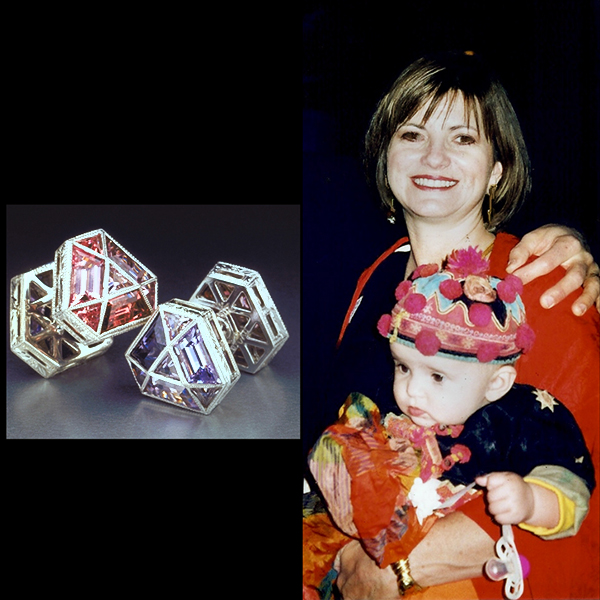 I brought my new daughter and dressed her up in the textiles I used to collect on my travels. She's launching to college soon.
I'm a dreamer, but I'm no "fly by night." I've worked long and steady learning the nuances of the gem and jewelry world.  I feel a satisfaction bringing that wealth of knowledge and know-how to the table with my clients. I am no longer the ingenue, but the wise guide (and sometimes a "wise guy"?).
I've climbed mountains, traversed valleys and offer all that I've learned along the way to guide my clients.
One of my life's greatest joys is working with a client co-creating a jewel that resonates with her soul.  That jewel becomes a powerful talisman and when worn over the life of the client gathers her energy with is then passed on to another to continue the never-ending story.
I can help you tell your story, written in the language of jewels. Let's talk.

Gain fresh perspectives on Jewels, Creativity and the Sparkling Life.