Feelings can be so raw and hearts so tender that words are clumsily inadequate for expressing them.
Our hearts break, simultaneously expanding, ushering us through a terra incognita where emotions and meaning can be more powerfully expressed by symbols.
Creating custom jewelry is a process of transforming the emotions of the spirit into the substance of a jewel which is then worn and balances, heals and completes us.
That is how I approach creating custom jewelry, whether the client realizes it or not.
Jewelry symbolically carries chords of meaning as a tangible expression of our life's
feelings and passages.  
I packed a whole enchilada of emotion into a pendant I created for my oldest daughter as she graduated high school and left home last summer. It's a simple jewel, full of meaning, which might inspire you in creating something for you, or yours.
In every custom jewelry job, I listen to my clients' stories.  They matter and layer bit by bit to create a mythical jewel.
When my daughter, Thea, was in third grade there was a nationwide school event called "Take your Daughter to Work."  Since I regularly flew to Manhattan to conduct business, I took Thea to New York City with me for the day.
We visited my dear friend  Dick Greenwood on 47th Street who took the time to mesmerize Thea with a tray of fine opal.
Opal became Thea's favorite gem.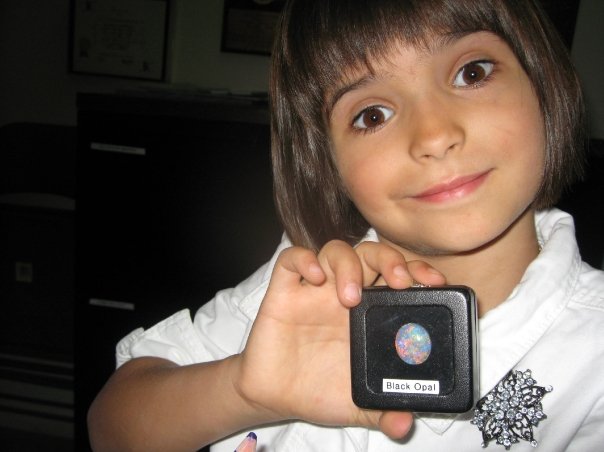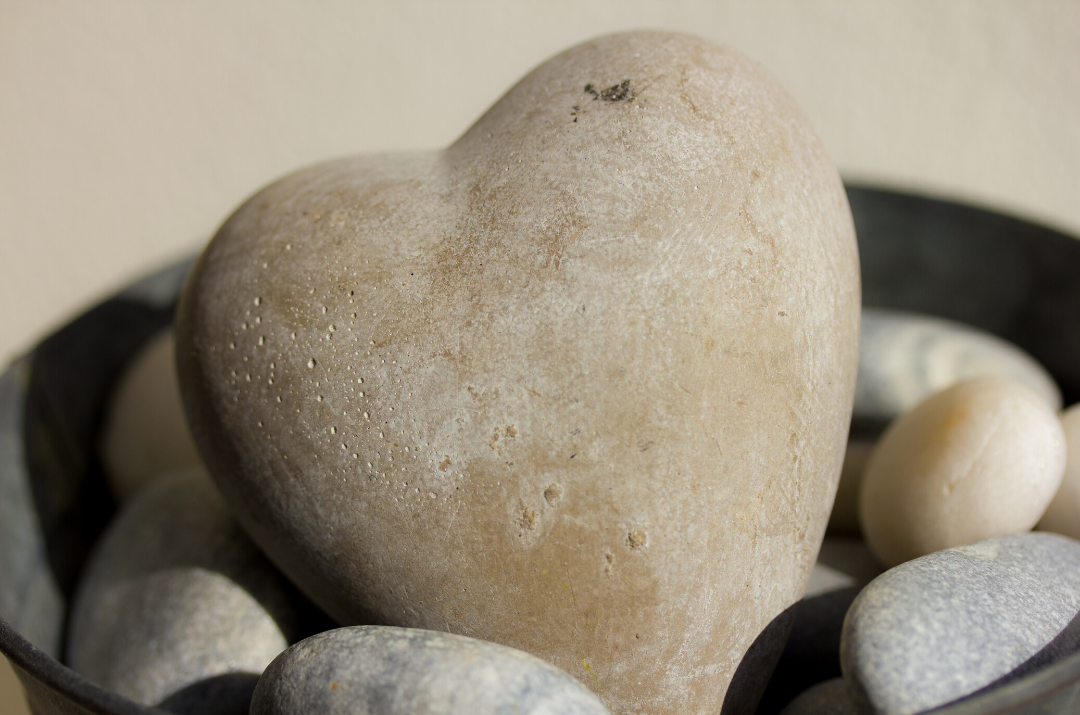 A Heart-shaped World
My sisters, daughters and I look for heart-shaped rocks when we travel, and I have piles of them in the corners of my home.  My daughter has warm memories of hunting for heart-shaped rocks with my mother and I on Omaha Beach, in Normandy.
For us, the heart-shaped rock is a symbol of my mother and a message from beyond the grave.
Luckily, there is an Orange Opal Orange is Thea's favorite color.  A favorite activity of her childhood was juicing fresh oranges from my parents' trees.
Orange "fire" opal is found in Mexico and is often seen in a freeform shape reflecting the shapes of the volcanic gas bubbles it forms in.
When I was shopping with my opal goddess pal last February, I happened upon a piece that had a free form heart shape.
Suddenly I wanted to give Thea this orange opal heart.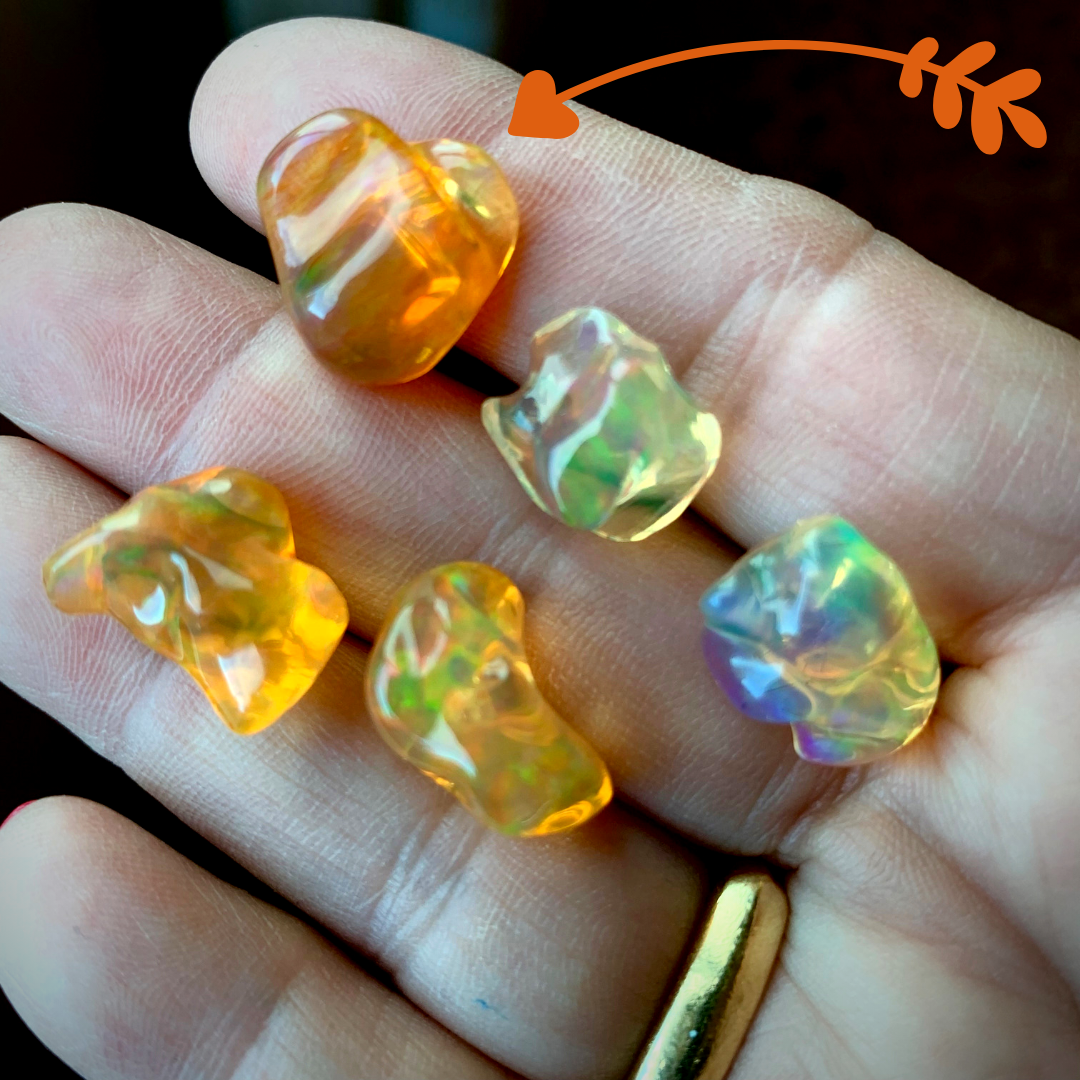 This orange opal encapsulated all I wanted to symbolize:
~Opal, her favorite gem of memories;
~Orange, her favorite color;
~Heart-shape for my family's obsession with heart-shaped rocks symbolizing mother love;
~Play of colors in the opal reflecting the spectrum of life's adventures and emotions.
I set it simply, in 18 karat yellow gold with a textured yellow gold plate behind the opal nodule for a few reasons:  so it's uneven bottom would lay nicely on her chest, and the opal would glow, even when worn over various colors of fabrics.
I inscribed the back, "You are Our Sunshine 2019,"after the song Thea led us all in singing at my father's wake.
The chain is adjustable so she can wear it with a variety of necklines. I know we've used these convenient chains with some of your projects.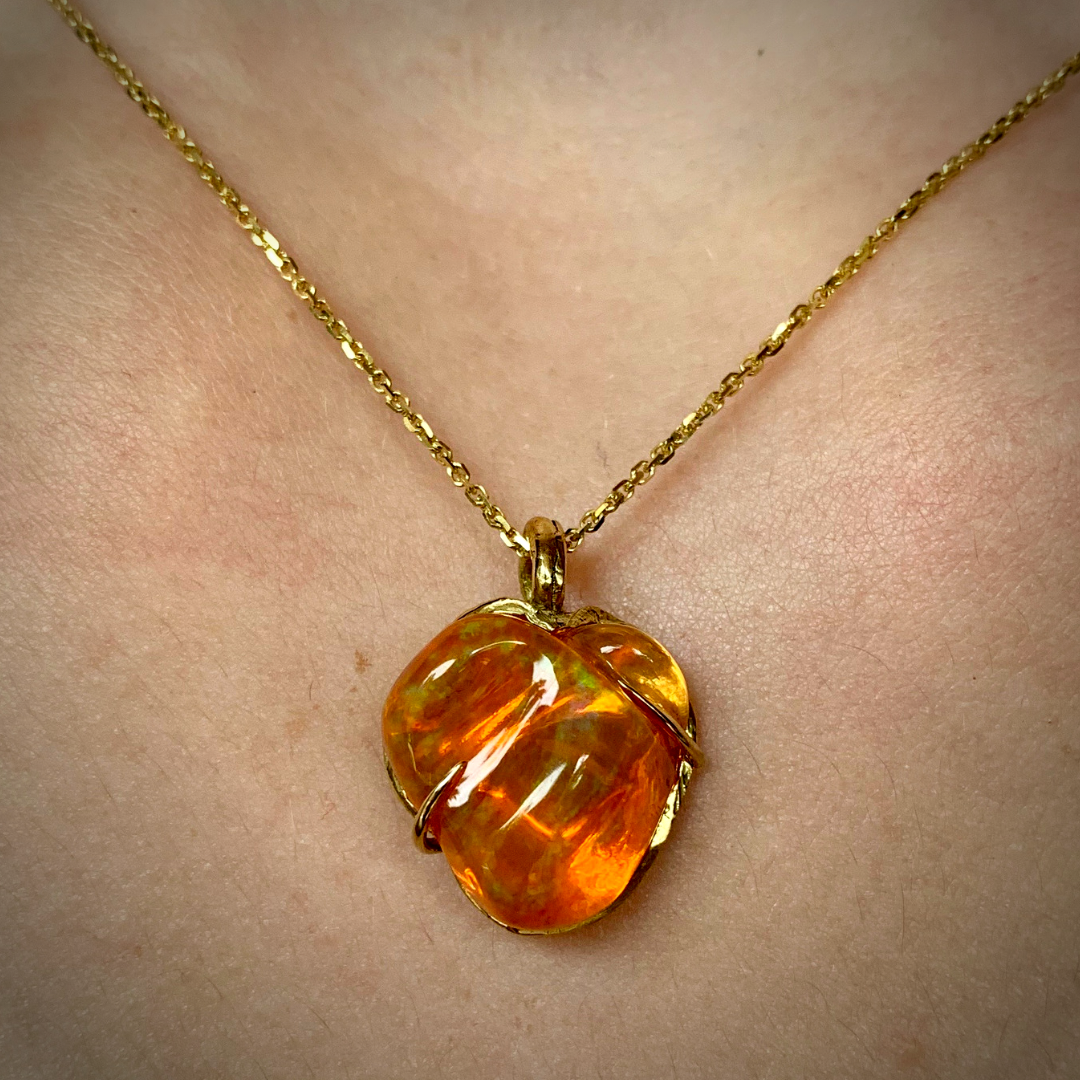 Epilogue:  The Never-ending Story
Hearts do carry a lot of feeling, don't they? I wanted to remind my daughter she had all of my heart and I hoped she'd carry the warmth of my heart next to her. Breaking away from your parents, especially in a family with a strong single mom and two daughters, is a tough and scary thing.
I found that in the confusing process of breaking away, one's child can't really think of their mother's heart – or they'd never leave.  Another example of diving into the furnace to reform as something new.
She has alchemized and I am often awe-struck by the woman she's grown into. I wanted to give her my heart that jagged summer of partings and found it was already beating deep inside her.
May glowing hearts light your way.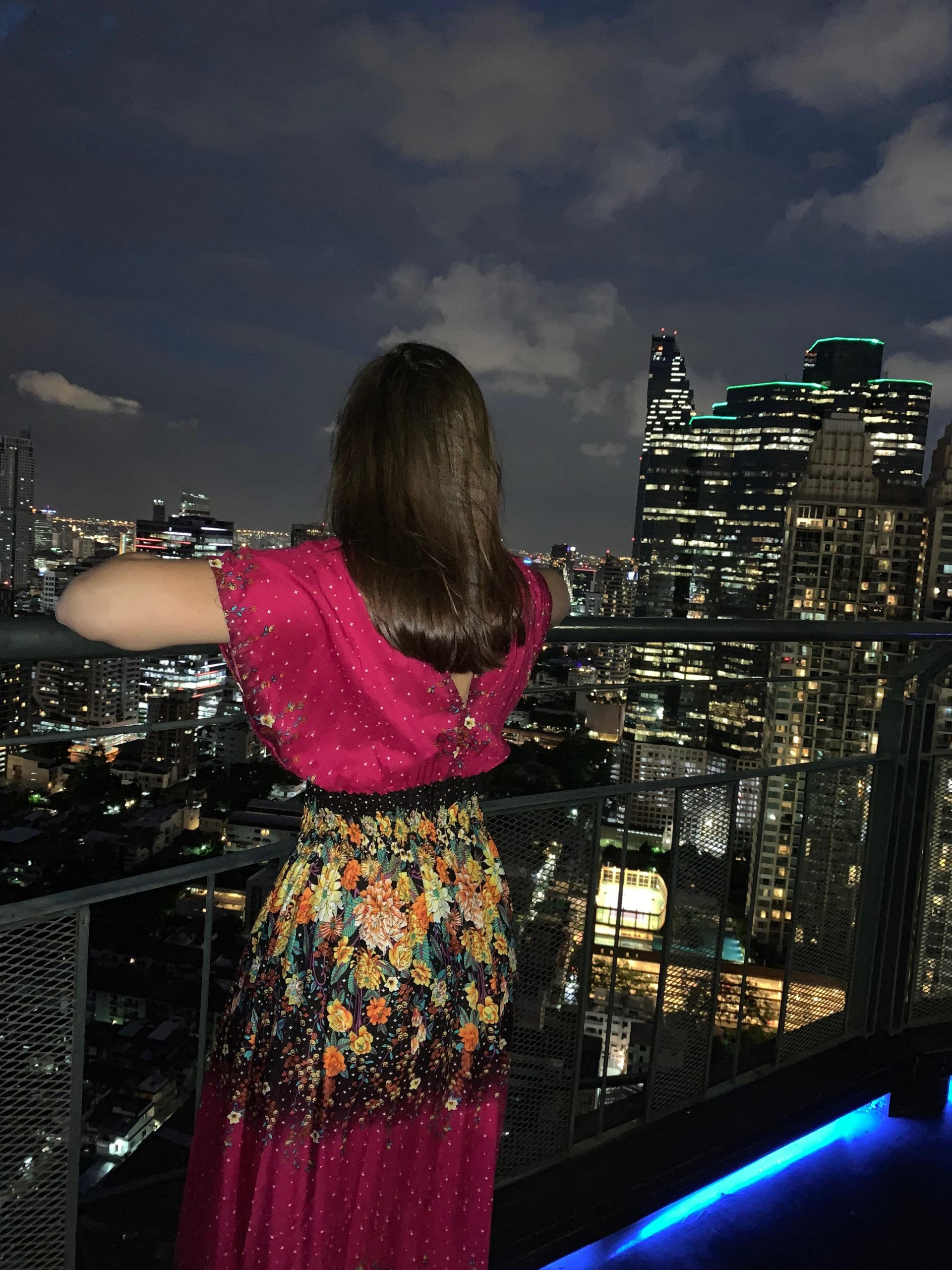 Gain fresh perspectives on Jewels, Creativity and the Sparkling Life.