The Chinese concept of yin and yang – how seemingly contrary forces are actually complementary – is often explained using metaphors from nature and life. The lightness of air, the solidity of earth; the brilliance of the sun, the dark shadows it frames; the feminine and the masculine.
And so, like blue heavens unseen and green earth experienced, this magnificent ring reminds us of our duality, and how interconnected the contrary forces of our lives really are. Would we appreciate the warmth of summer, without the bare earth of winter? Would we perceive the touchable green leaves of spring as glorious, if not framed by the untouchable blue sky above?
From opposite ends of two continents, the gemstones in this Heaven and Earth ring also reflect duality. A green peridot from lush, tropical Burma is nestled against two immensely vivid blue tanzanites from the arid plains of Africa. Earth yields its treasures for our minds to appreciate – and our bodies to adorn.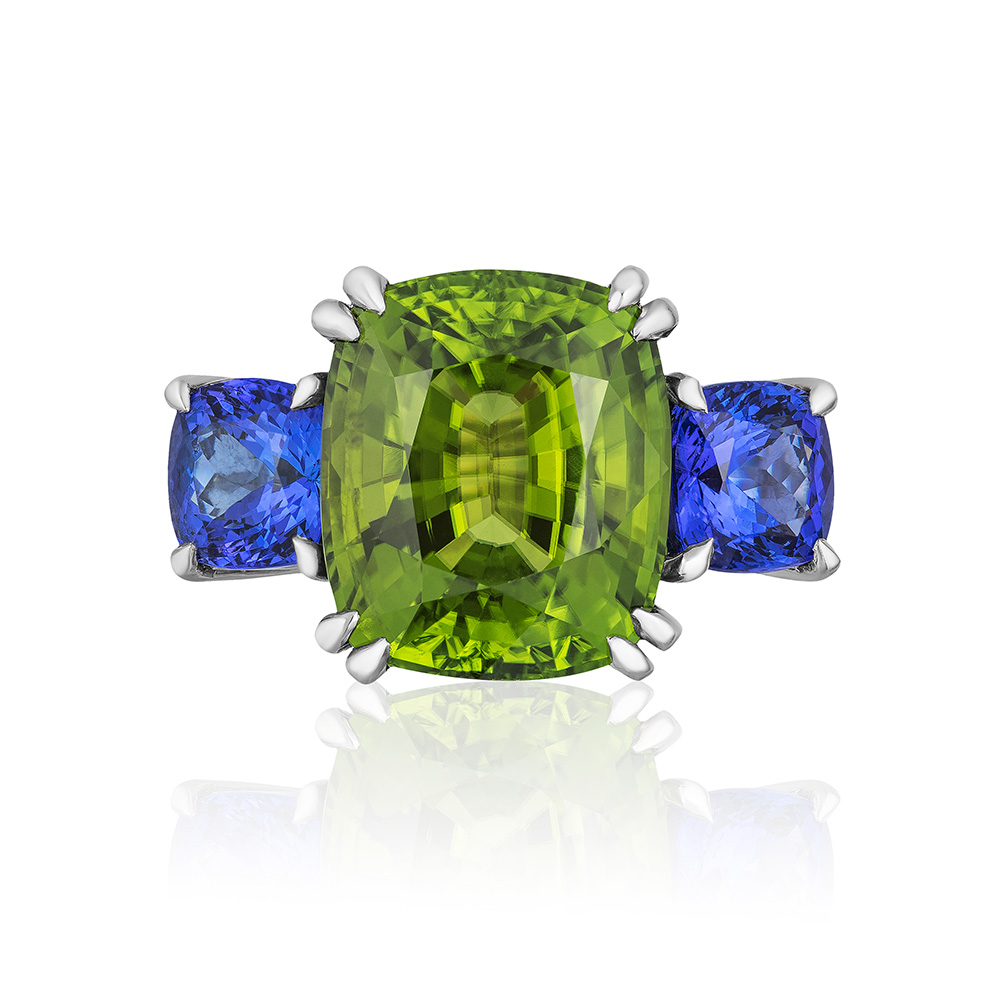 "Heaven and Earth" palladium ring features a 16.58 carats Burmese Peridot and a pair of intense Tanzanites weighing 4.75 carats total. The three-stone ring style includes an arc in the side profile that is a bridge between the gems' celestial, timeless nature – and their groundedness in the earth. 
Gain fresh perspectives on Jewels, Creativity and the Sparkling Life.