"I had to include parrots in my Reflections Collection," says Cynthia Renée. "They are so full of life, love and color. They will want to be worn close as a jewelry talisman – talisman that lend support to fly, look beautiful, and communicate with fun, light-filled vivacity".
Fiery Feathers are members of Cynthia Renée's Reflections Collections, a series of intricate and soulful jewelry featuring hand-carved animals revolving around the idea of pausing for reflection in today's sometimes harsh, yet magnificent, world. While the owls of the Reflections Collection illuminate the shining interior of our own soul, sometimes we just need to dance….to fly…. to dazzle like the birds of the Amazon.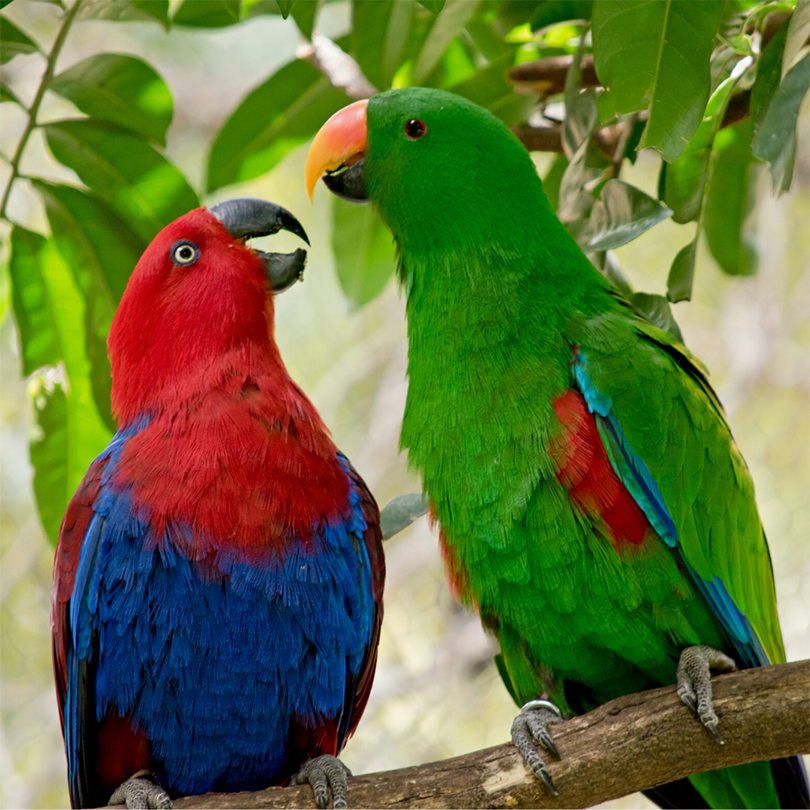 "Years ago, cruising out to a remote gem mine in Bolivia, hyacinth and rainbow macaws filled the trees along a stretch of the river's edge. Flying about and chattering up a storm, these colorful animated, living tree ornaments gave me a great joy in my own aliveness," remembers Cynthia.
Years later, when Renée found the hand-carved peridot parrot heads with coral beaks, the riverside "parrot party" inspired her to design a jewel with the same great sense of uplifting fun. "They're just joyful," she explains. Cynthia designed them to be happy and lively –representing taking flight to new ideas, ventures or loves.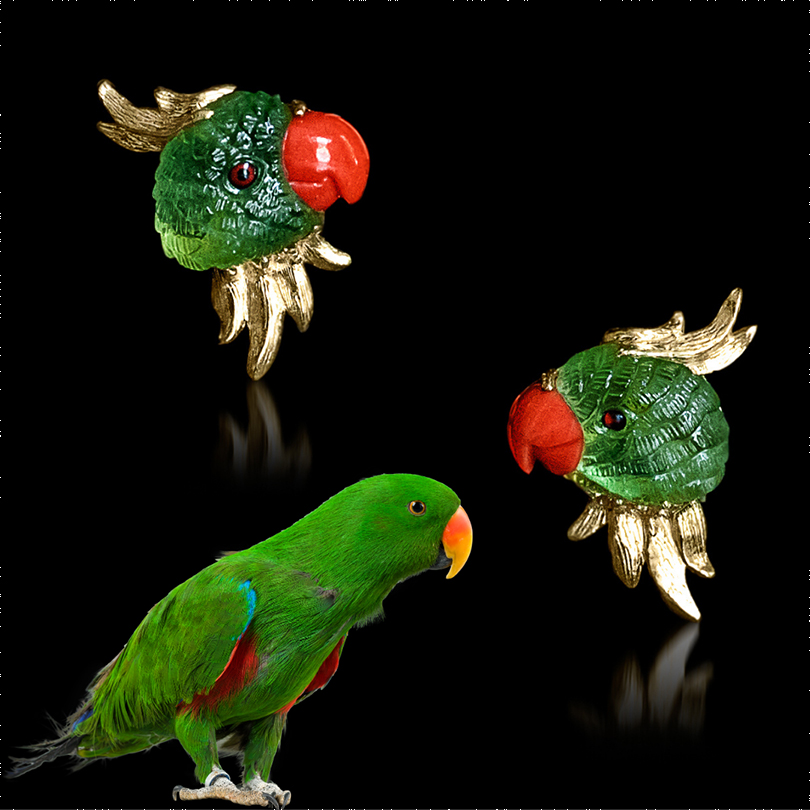 As beautifully symbolic as they are, Cynthia could not resist the grounding practicality of making the 18 kt yg, platinum and diamond feather drops removable so the parrots can be worn alone, and the feather drops can be worn from pearl, diamond or other studs.
"I've thought a lot about feathers," says Cynthia. "Like the straw and the camel, a feather's weight can make a subtle difference. A featherweight can tip the scales in your favor, it can be the small difference that preserves a friendship or the split second that protects you traveling." As such, a feather represents perfect balance and harmony. It's the little things that matter.
Little things like the intricate, hand-detailing of the parrots' gold and palladium feathers … the successive polishes of the parrots' peridot head … the eye's concave rock crystal form that is then hand-painted for a realistic look … the way the earring is balanced upon the ear. Joy, beauty, balance – something to behold.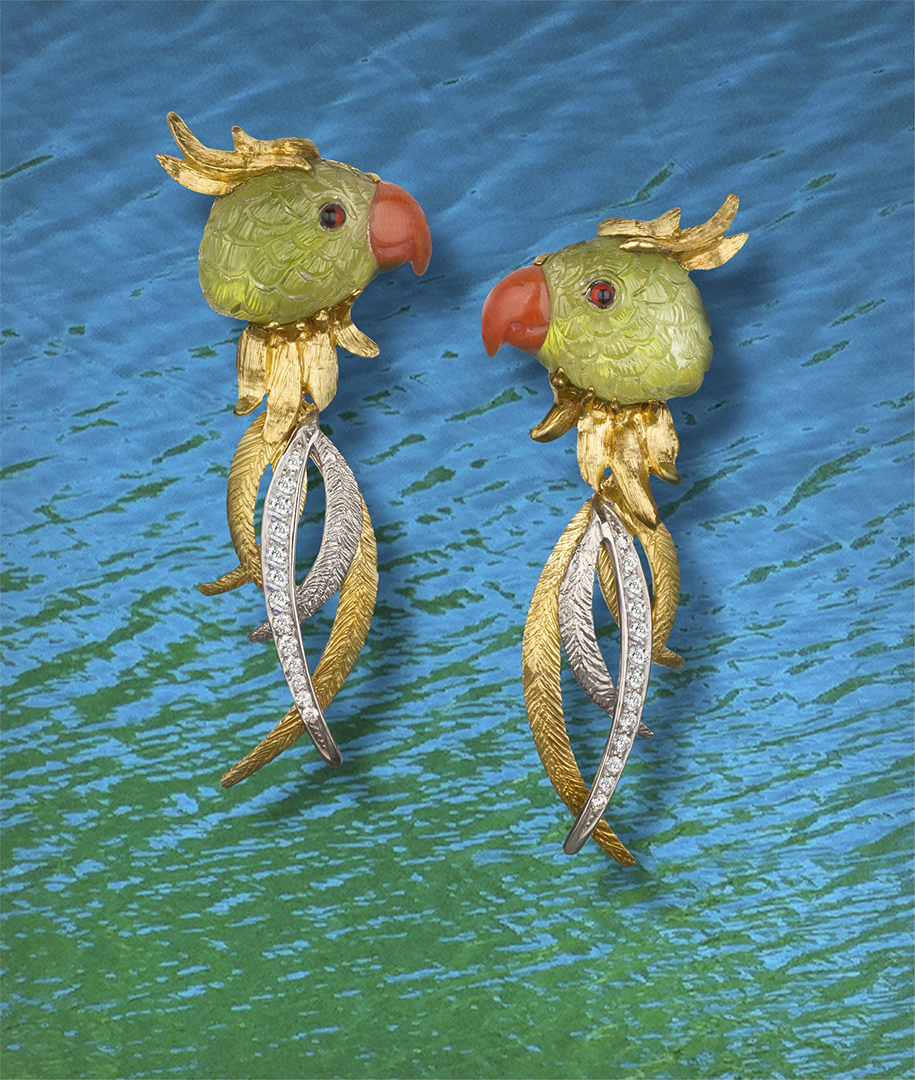 Pair of 18 karat yellow gold and palladium earrings featuring handcarved Parrots from natural Peridot and Coral accented by 0.66 carats of round white diamonds; bottom drop portion removable. Also available, one pair of parrot earrings without the feather drop. Price upon request.
Gain fresh perspectives on Jewels, Creativity and the Sparkling Life.