Going from a good design to a great one isn't a matter of luck.
 
I met with a customer, Frances, who had two pairs of gorgeous, rare and vivid gems – yellow danburite and teal "cuprian" tourmaline.  These are rare gems and great examples of their type.  Both pairs weighed less than three carats.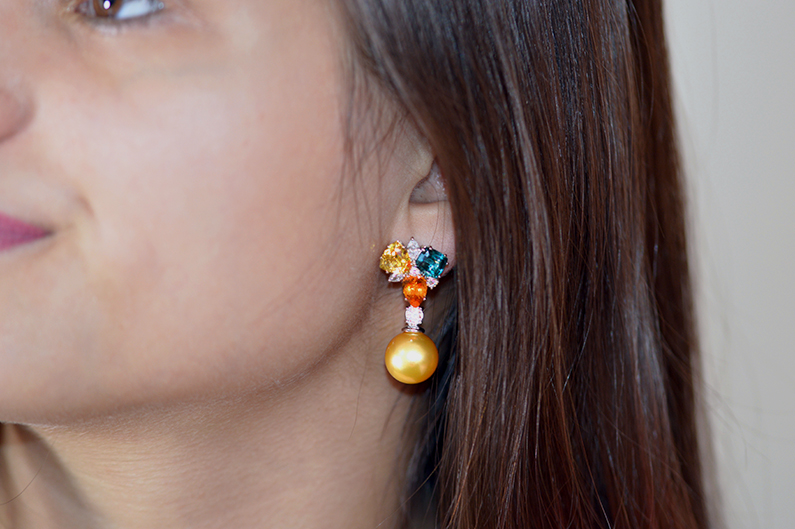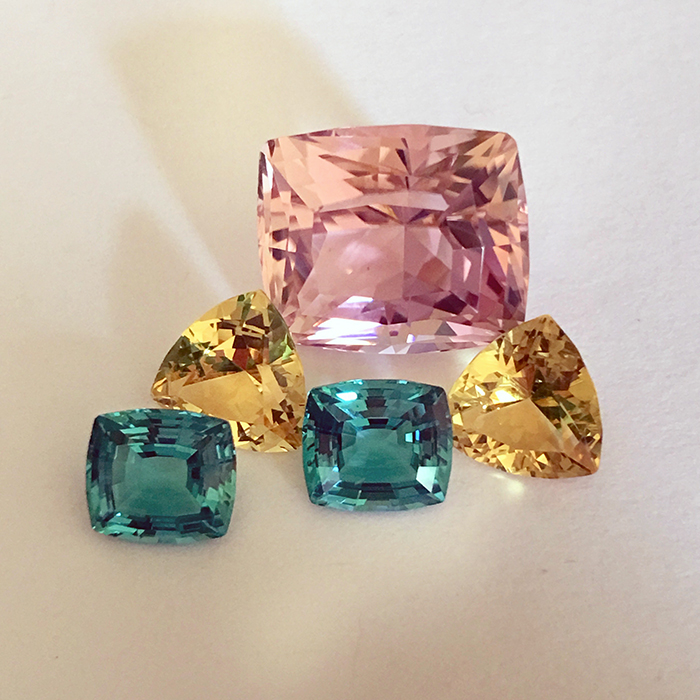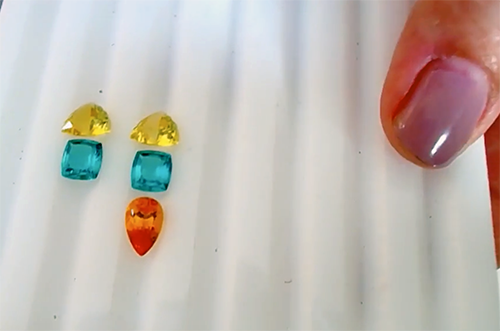 The challenge was that Frances doesn't wear small – she is a "jewel girl" who loves striking-sized jewelry. She didn't want to use these gem pairs as studs. I moved the pairs around a bit to get an idea of how I could combine the shapes together in one earring.  
 
If we were to use two pairs in one earring, we'd probably but the trillion yellow danburite on top and the cushion blue tourmaline below it, and tie them together by adding with diamond accent between them. That would be a nice idea but it's not really compelling. The two items just quietly sit there visually.  
Look what happens when we add a third element – the shocking orange spessartite garnet.  
Pow!
Orange is an unusual choice to play with the gems in this combination. But, it does work, doesn't it?  
 
It works because all of the gems are clear vivid hues…they are not muted, and they are equally powerful visually so we have the tension of opposites. The opposites being the cool electric teal and the hot salsa yellow and orange. They don't over-power each other – each gem has a seat at the table.
 
There is a tension between hot and cold, heating and quenching, and then the eye really enjoys resting on the middle stone because of what I call "The Third Element" or the "Law of Odds."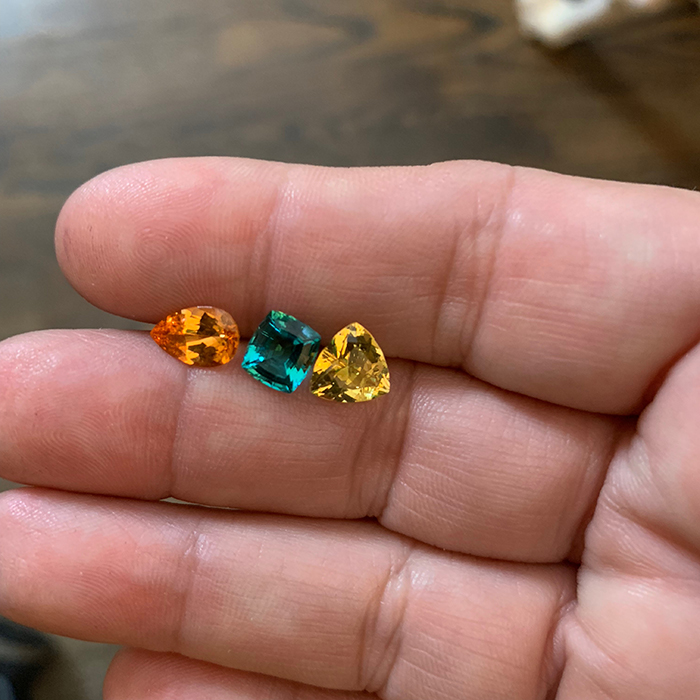 The eye likes odd numbers…. whether it's three or five because it rests on the middle element. That gem in the middle gives the eye somewhere to rest or focus. The eye finds peace and isn't zipping around trying to find a place to rest as it does with even number elements. That's why I always try to go with odd numbers.  
 
With this three-gems-per-earring design, it would be natural to create a columnar drop earring. But, the client already had a few drop earrings, so we wanted to do something different.  
 
One of my favorite rings, done years ago, combined three different elements. That client came with her grandmothers' round and emerald-cut diamonds and wanted to combine them in a ring.  Those are particularly difficult shapes to combine together in one ring.  So, I added a third element, her birthstone for June, pearl. I always loved that ring and thought I perhaps adapt that idea for these current earrings.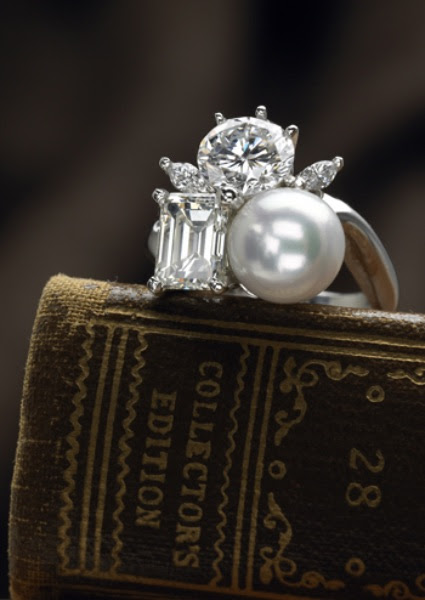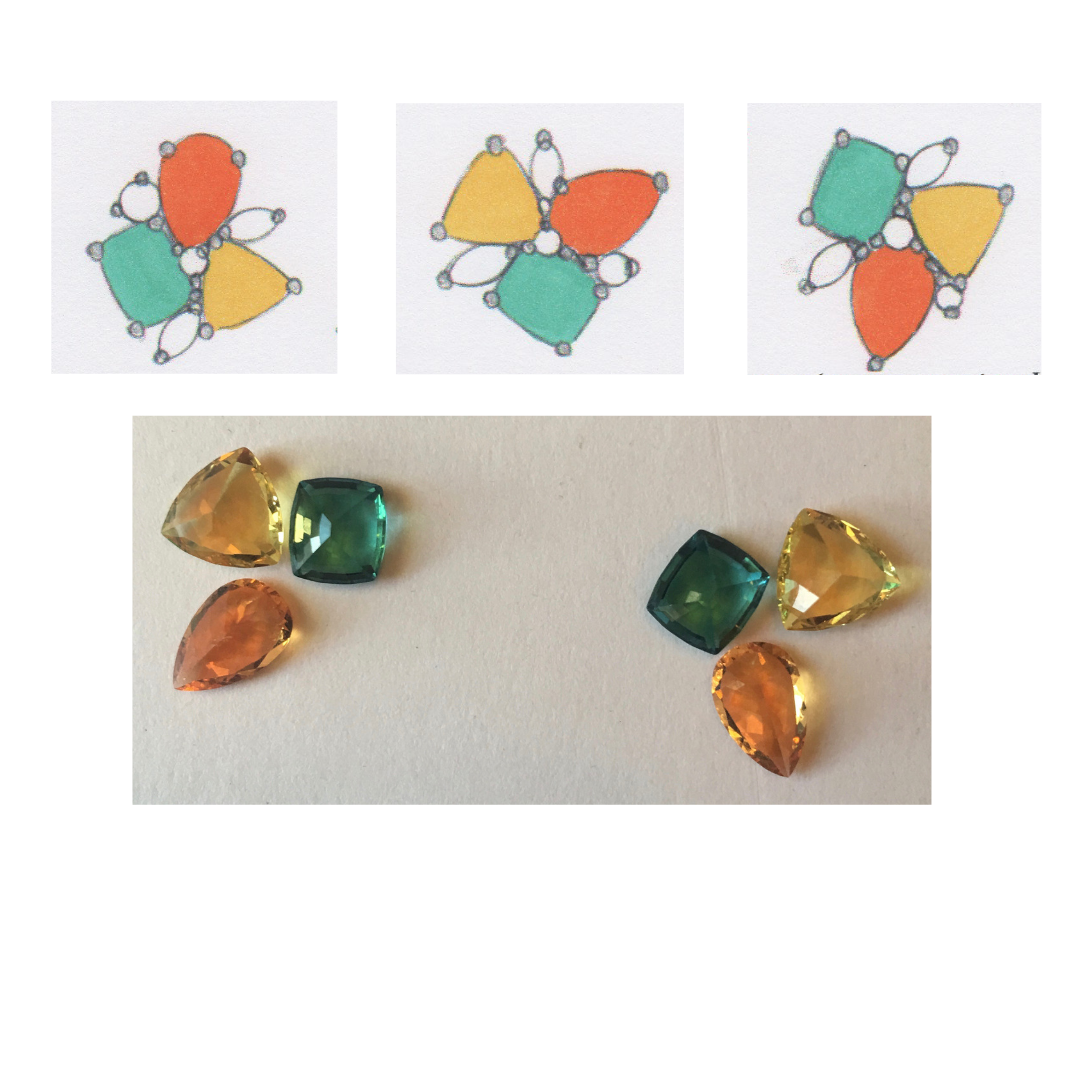 So, I rearranged them in a different form and scattered small diamonds amongst the gem bouquet. Frances decided on a design, and I put a tail on the back of the pear-shaped orange garnet, as she has a lot of pearls, many of them she wears as pearl drops.
Look like confetti, don't they? Like party earrings.
Below they are with a black pearl and a citrine drop: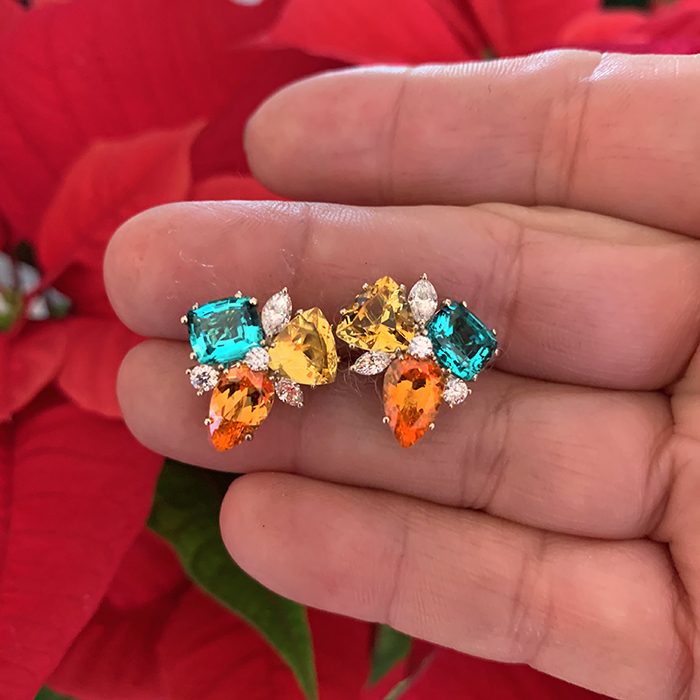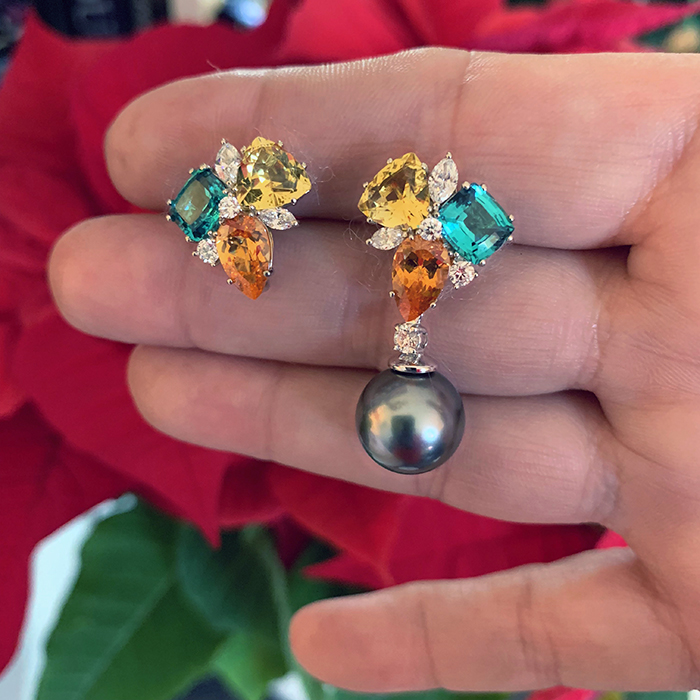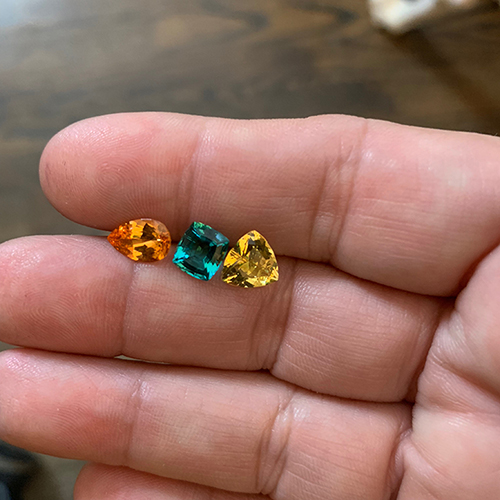 Designing earrings or any jewelry isn't only fun. There's a lot to consider and be patient enough to work through. Creating a design is an evolutionary process.  I keep moving forward until I find the very best idea.  
I would love to work with you in creating your dream jewel too. Contact me on how we can start.
Gain fresh perspectives on Jewels, Creativity and the Sparkling Life.