Friends, many of you ask for advice on storing your jewelry. Jewelry storage has two main themes:  safety and accessibility.

Your jewels are better off separated from each other so they do not abrade or scratch.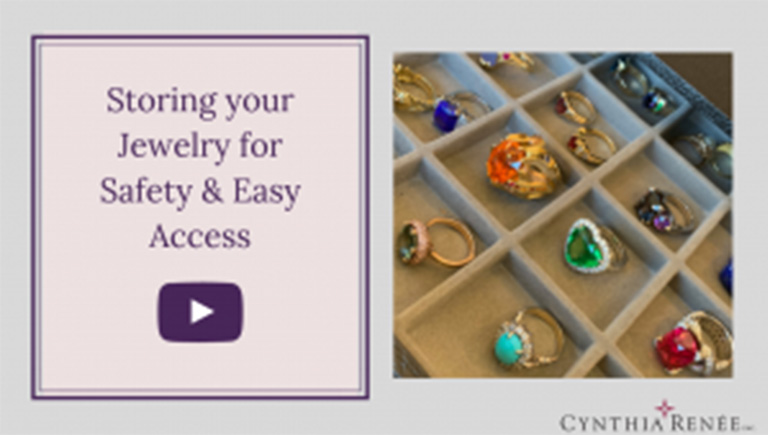 Jewelry storage should also be accessible. If it's hard to get at, you won't wear it or change it out as often. Naturally, we don't want it so accessible that just anybody can get into it.

A client found this large jewelry case which crosses off all the requirements.  It can be stored in a safe or locked closet. I have two – one just for my silver jewelry.

I recently visited with the client (she's become a great friend) and we made a short video on how it works.

See Cynthia Renee's list of top recommendation for jewelry storage and care here. 
Gain fresh perspectives on Jewels, Creativity and the Sparkling Life.