Cynthia Renée's poetic nature loves the fact that "orient" is the gem trade's name for the iridescent play of colors that undulate across the surface of fine pearls. After all, cultured pearls were first grown in the Far East more than a century ago. "Pearls from the Orient" was once an expression only used for Japanese pearls, but today the term has been expanded to include pearls from China and other Asian countries in the Pacific Rim.
In fewer than 20 years, China has become the largest and most innovative pearl producer the world has ever known, though the vast majority of those pearls are not of a commercial quality. China's success has been achieved using freshwater mussels rather than saltwater oysters.
One of the latest and greatest pearl feats from China are known as "fireball" pearls, a term that refers to both their free-form, meteor-head shapes and their highly iridescent luster, or "orient." These pearls are large–usually 10 to 15mm–with occasional giant sizes up to 17mm.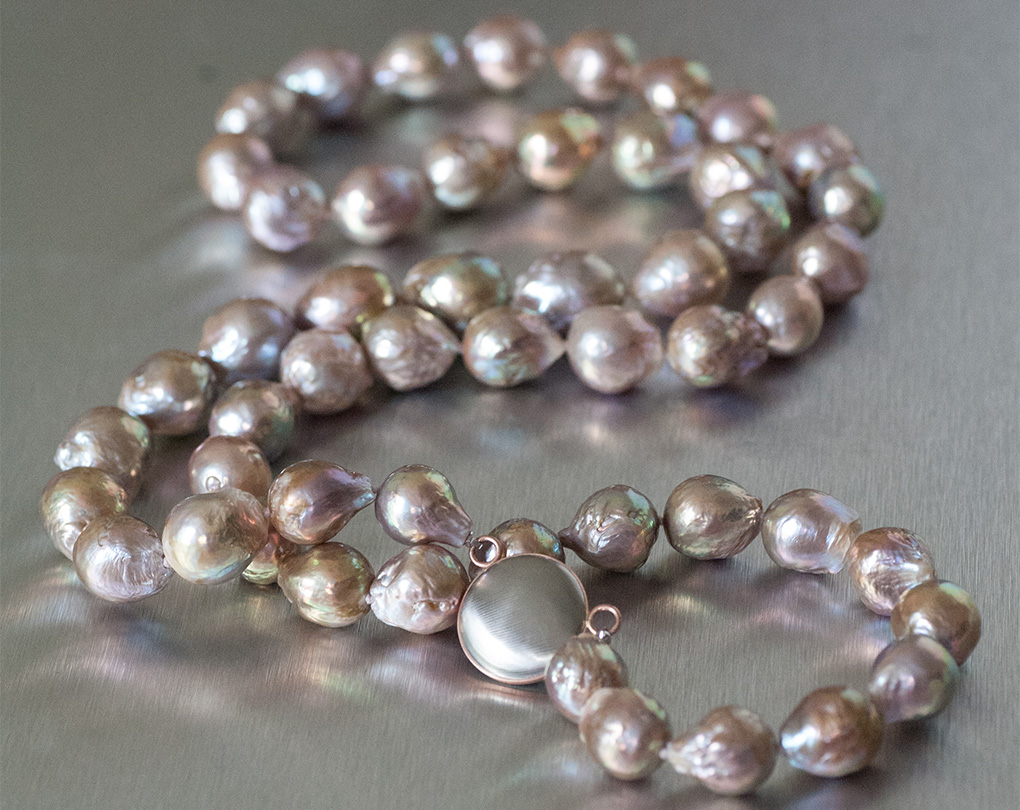 But size is only a small part of the story. Thanks to their irregular, baroque shapes, "fireball" pearls are loaded with iridescent sass. Round pearls, with their evenly contoured surfaces, have greater color uniformity. If you want quieter, stately pearls, rounds are your best bet. If you want more sizzle and spirit in your pearls, go for baroques.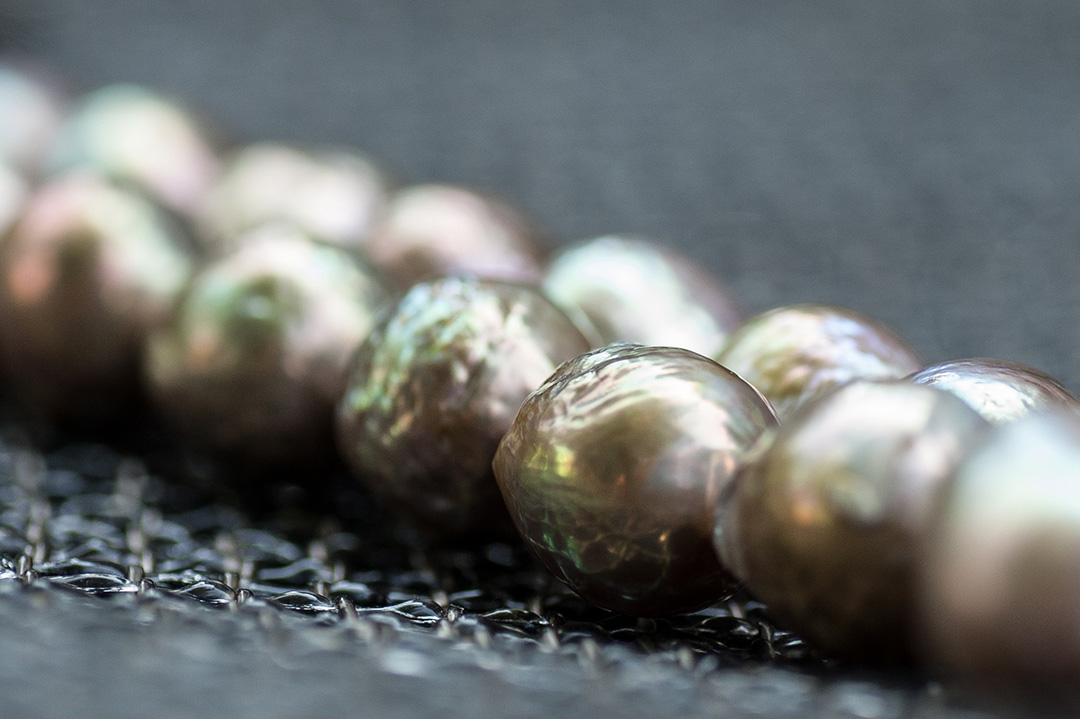 Again looking to the East, Cynthia complemented these fiery pearls with a clasp of quiet and distinctive beauty. She created a magnetic disk clasp crafted using the same metal- working techniques used with Samurai swords. Centuries ago, Japanese metalsmiths developed methods to give steel a peerless hardness and resilience resulting in steel with a distinctive swirling appearance. Cynthia softened the sword by applying a rose gold trim.

While this aesthetic touch provides the perfect consummation to the strands of highly iridescent pearls, the clasp's hidden magnet practically allows the long strand to easily be worn doubled.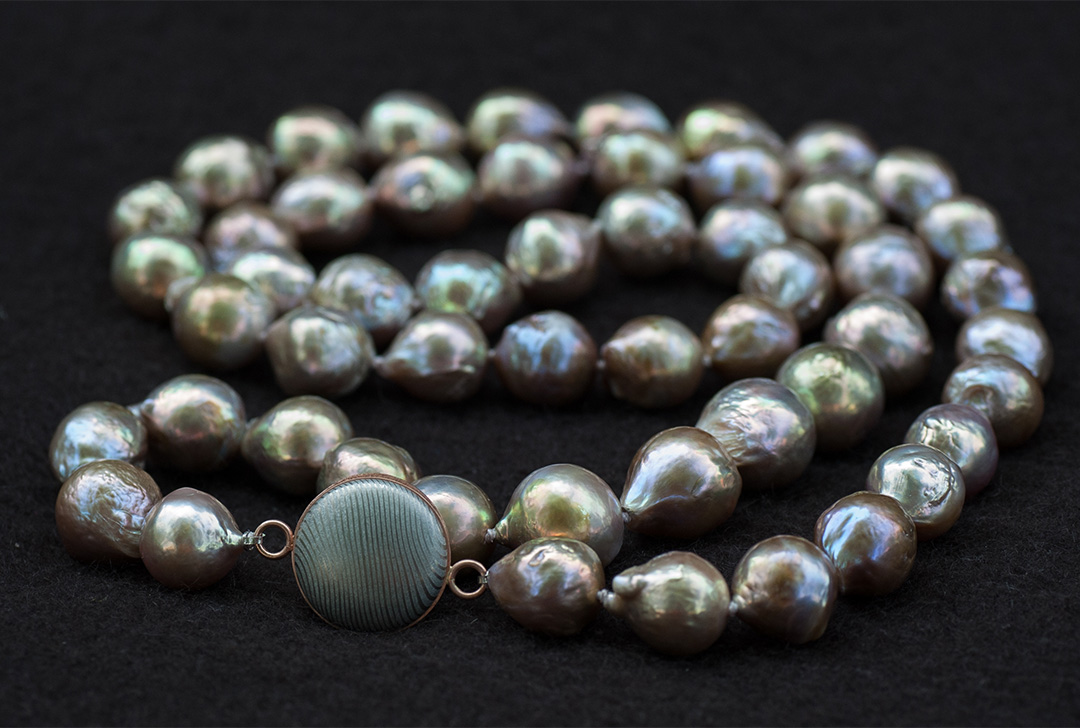 Voilà, a piece that celebrates the best of old and new technologies from the Far East.  
Gain fresh perspectives on Jewels, Creativity and the Sparkling Life.