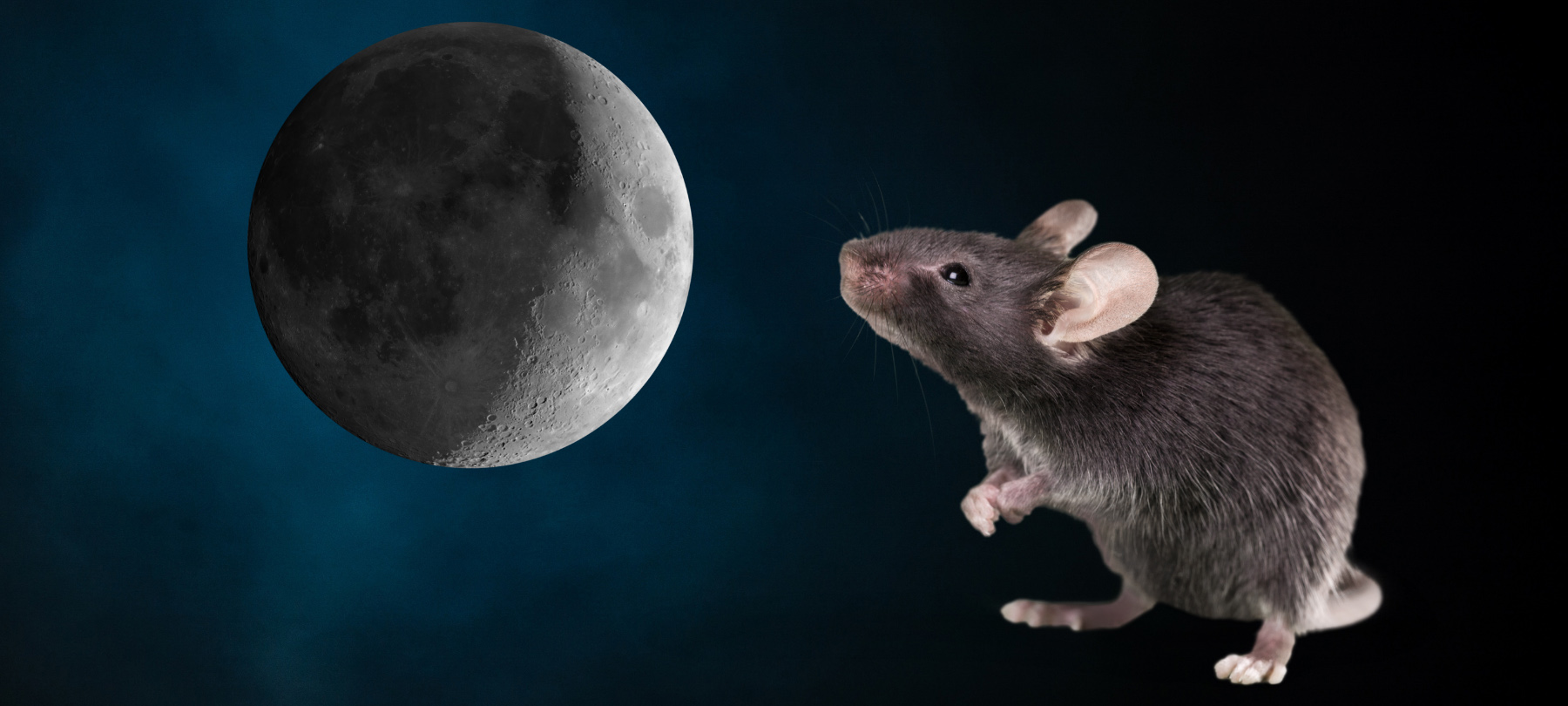 Illuminate: to brighten with light
"Beauty and nature have always supported me, and I find myself turning again and again to the metaphors the natural world provides," says Cynthia Renée. "I purchased the hand-carved moonstone mice and the cat's-eye moonstone pairs separately. Later, playing around in my studio, I saw they had more to say together than apart."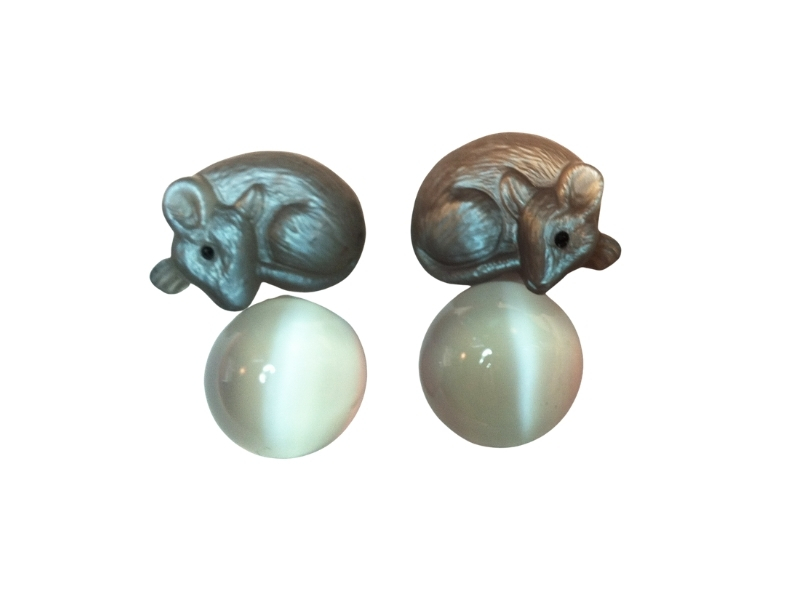 The Mice and Moonstone earrings are part of Renée's Reflections Collection, a group of intricate, soulful jewels featuring hand-carved animals combined with gemstones, pearls and natural crystals. Here, diamonds are the only accent stone providing a neutral palette against which the greyish-silver moonstones can shine.
The moon often illuminates our way, particularly in the depth of night. When the fire of day is gone, we find time to rest and reflect with the moon as our guide. With luminance from the light of the moon, the detailed oriented mouse examines, remains alert-which in the world of mice may mean the difference between life and death.
Lacking attention, even for a moment, allows time for the feline to pounce. In our world, however, this contemplation provides avenues to experience the pleasure and joy in the details that are so often missed in harried lives.
"I'm always thinking of creating jewelry that tells a story for gem collectors. With this pair of earrings, the story resides in the unusual forms of moonstone. In this piece, we have a soft grey, opaque form for the mouse juxtaposed against a fabulous white, semi-transparent cat's eye form enveloped by the cabochon moonstone.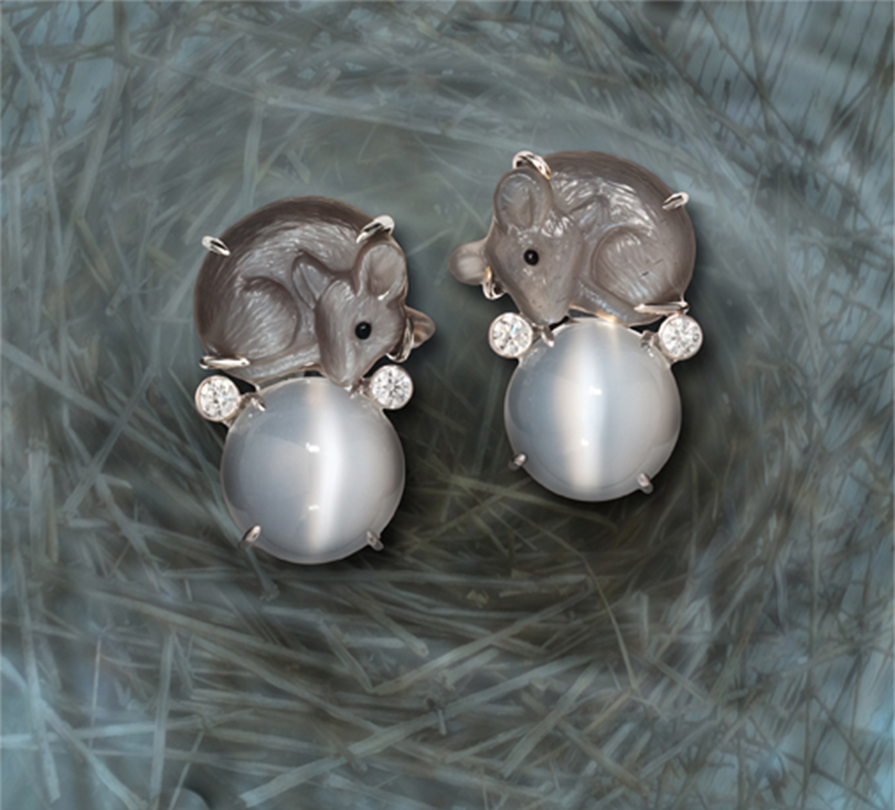 "Of Mice and Moonstone" earring pair in 18 karat white gold featuring hand-carved 20.23 carat pair of moonstone mice and 19.33 carats of cat's-eye Moonstones accented by four round, white diamonds weighing 0.29 carats total. 
The billowy sheen in a moonstone is called adularescence, which is caused by an internal layering within the gem crystal. Occasionally, the adularescence lines up to produce a cat's-eye. The cat's-eye moonstone in this earring is razor-sharp, straight and constant, floating above a white body color. The cat's-eye opens and closes as the light moves across its surface giving a mysterious effect. Whoever wears these earrings is wearing a natural wonder and symbol for living life with eyes wide open.
Gain fresh perspectives on Jewels, Creativity and the Sparkling Life.