Peridot has been discovered not only in the Earth's mantle, but on the moon, Mars and in fallen meteors. However, a trip to Earth's nightlight isn't necessary to add this beautiful gem to a collection.
Beyond unique locations, Peridot is one of the few gems that is "idiochromatic". Translation: unlike most gems, Peridot only surfaces in shades of green. Yet not all are equal. Most share brown and olive hues, and lack brilliance and clarity. A deep and intense shade, such as this one, is the most desired and valuable of its brethren.
Burma, for many years, was a hotbed for valuable Peridot. However, the changing political landscape resulted in a dwindling supply. Fine Peridot, never easily acquired, is now particularly rare.
This stone made its way to Cynthia Renée not once, but twice. Originally purchased in the mid-90s, it returned to her when the first collector wanted to sell his collection. Cynthia did not hesitate.
Impeccably cut to enhance its inner brilliance and remarkable in size and color, this gem is perfect for a collector or wearer of all things unique and beautiful.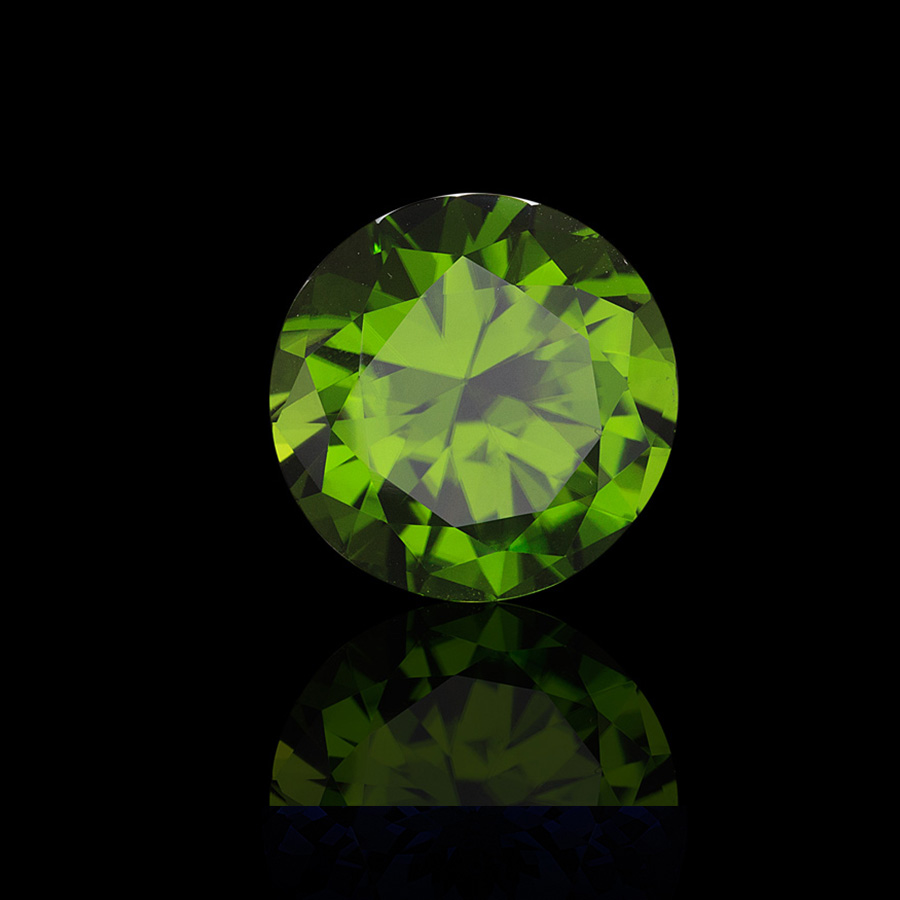 Gain fresh perspectives on Jewels, Creativity and the Sparkling Life.