Rebirth: A period of new life, growth, or renewed activity.
Cynthia Renée, trained geologist and jewelry artist, was touched by the amazing cycle of life when strolling with her young daughters by a sycamore tree. She explains, "A mother barn owl had nested in a hole in the tree, and we'd watch her babies grow to fly. Once a month, the full moon would rise, silhouetting the tree. Much later, when I found the barn owl carvings, I was touched. I thought they were enchanting in their own right. Then, I found the Druzy quartz slices, put owl to slice and voilà – that was it. I added the golden harvest moon and there was my design – just like life. It seems simple, but I've never seen anyone do this."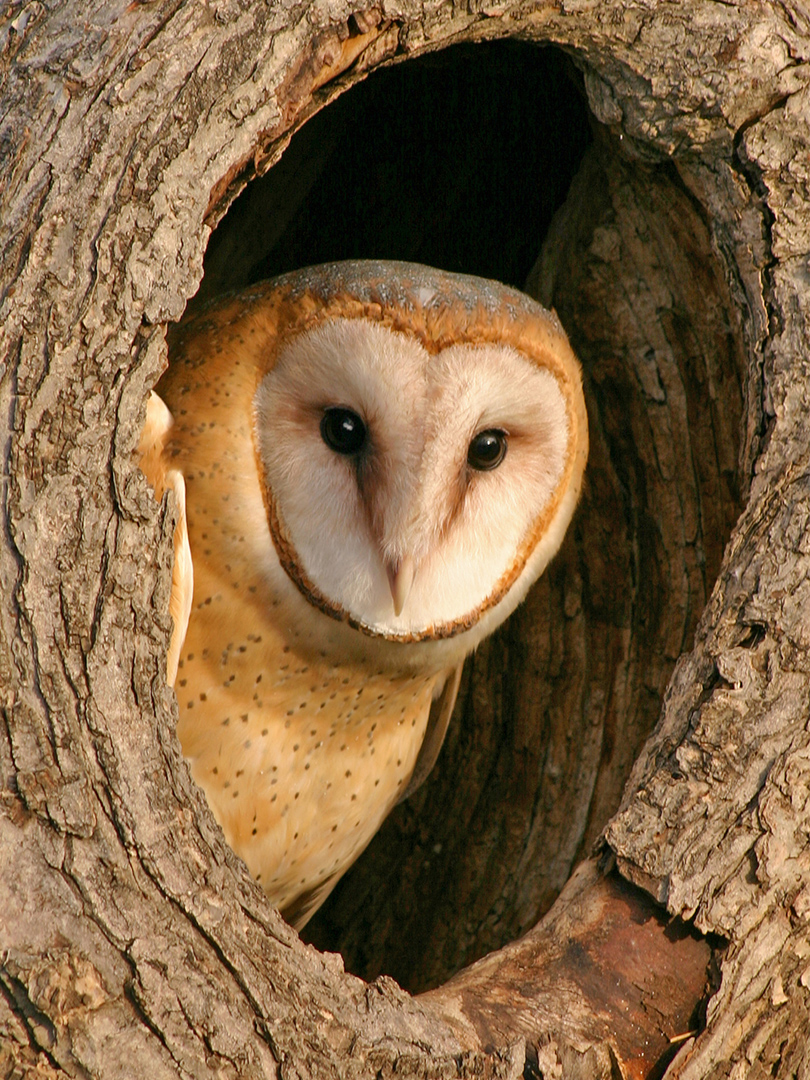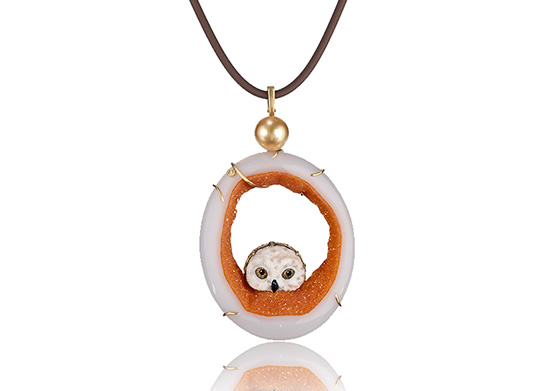 This "Owlet" pendant, part of an intricate, one-of-a-kind collection featuring hand-carved animals, crystals, and gemstones, is a pivotal part of Cynthia Renée's Reflections Collection. She tells an ancient, mythical story that speaks to life now, as well as before — the timeless, never-ending story of the birth and renewal that comes with every full moon rising, every seedling's bloom, and each recollection of the mysteries of life.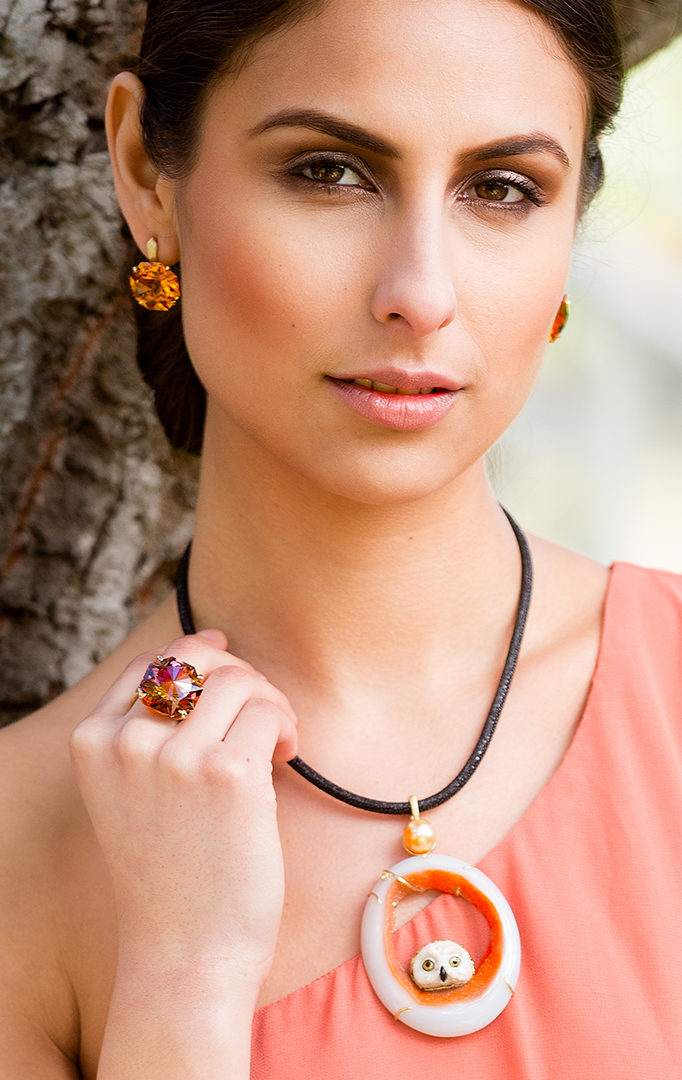 Gracefully adorning the neck, the Owlet Pendant is a physical reminder to pause and reflect on the experiences that have inspired or touched us in a profound way. She evokes a sense of wonder, surrounded by a 'silver pool of light' bestowing upon us the innocence that accompanies new life. She reminds us to leave our hardened edges behind and have the courage to radiate more of our essential selves even in the smallest of moments.
Owl pendant in 18 karat yellow gold featuring owlet handcarved of white petrified palm inside a natural druzy quartz slice, combined with 11.8 mm golden South Sea pearl; accented by one yellow diamond. Learn more here. 
Gain fresh perspectives on Jewels, Creativity and the Sparkling Life.