Jewelry holds the power to capture the essence of our most precious moments. Here we tell the story of the Three Lights Ring – a tangible representation of love, togetherness, and resilience. Embark on a co-creation journey with us and let your jewelry become a beacon that guides you on your road through life.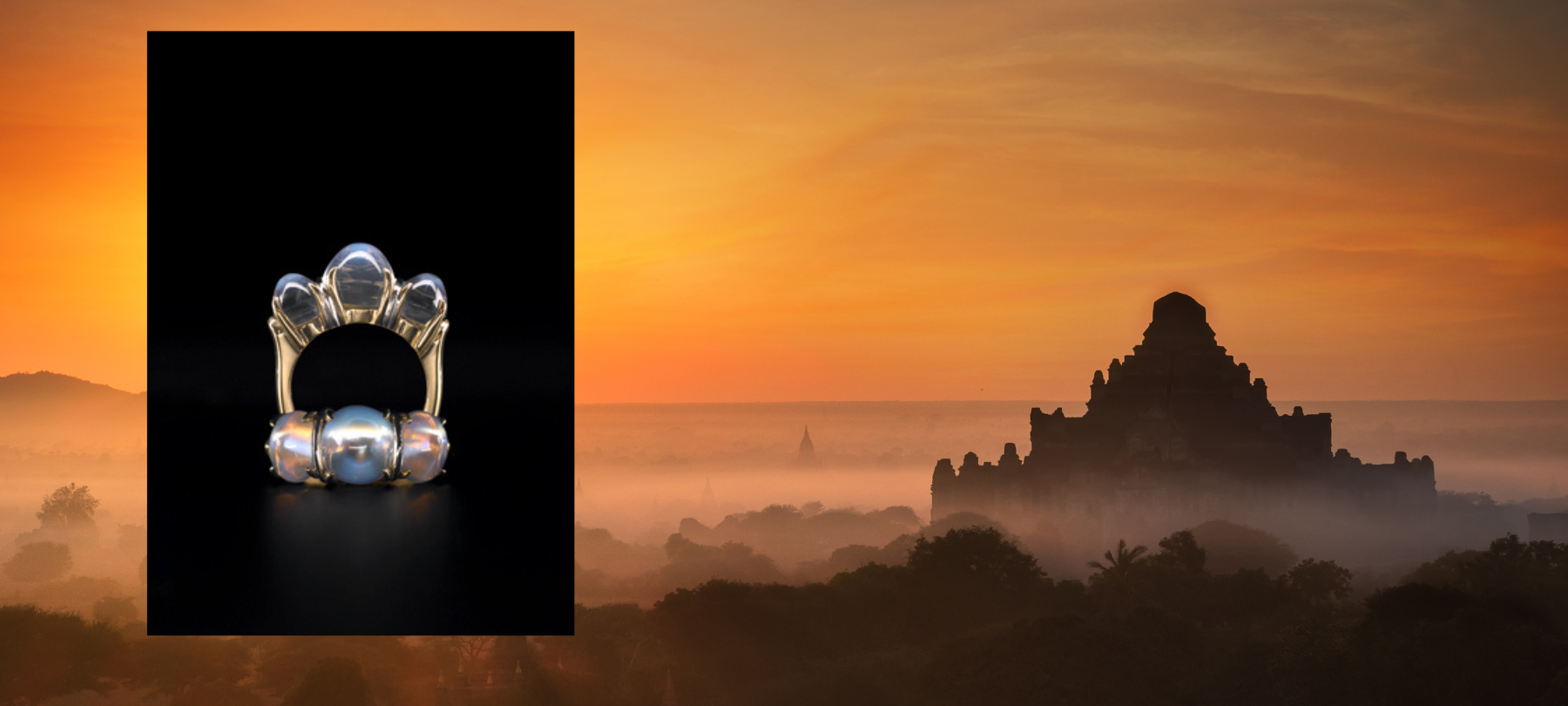 During a soul-searching trip to Thailand, the concept for the mesmerizing "Three Lights" ring was born. Of all my personal rings, this has the most profound meaning for me.
Adventuring, and venturing, through the country in search of precious gems, I happened upon a captivating parcel of Burmese moonstone.  Their softly glowing light reminded me of my beloved daughters, whom I dearly missed at that moment. Enchanted by Buddhist temple stupas dotting the landscape, I decided to reshape the moonstone into stunning high domes reminiscent of the stupas. The design symbolizes our unbreakable bonds, despite being physically apart.  The ring features me, the loving mama, at the center, with my two precious daughters tucked gracefully on the sides. The ring is a constant reminder that no matter the distance, our love and connection are unyielding and everlasting.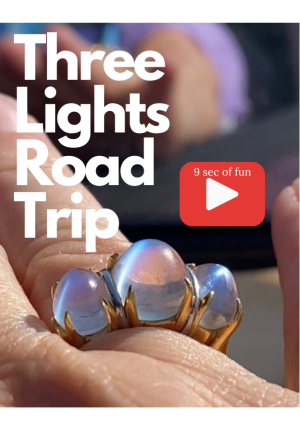 Since then, I've had the pleasure of adapting the "Three Lights" ring for cherished clients, using larger moonstones and even a captivating green jade center with moonstone sides.  Each ring tells its unique and personal story.
The design can be tailored to various cabochon shapes, adding a touch of personalization to each ring.
I understand that your journey through life is as unique as you are, and I want to help you craft a power jewel that serves as a guiding light on your path.
Ideas for Creating Your Own Three Lights Ring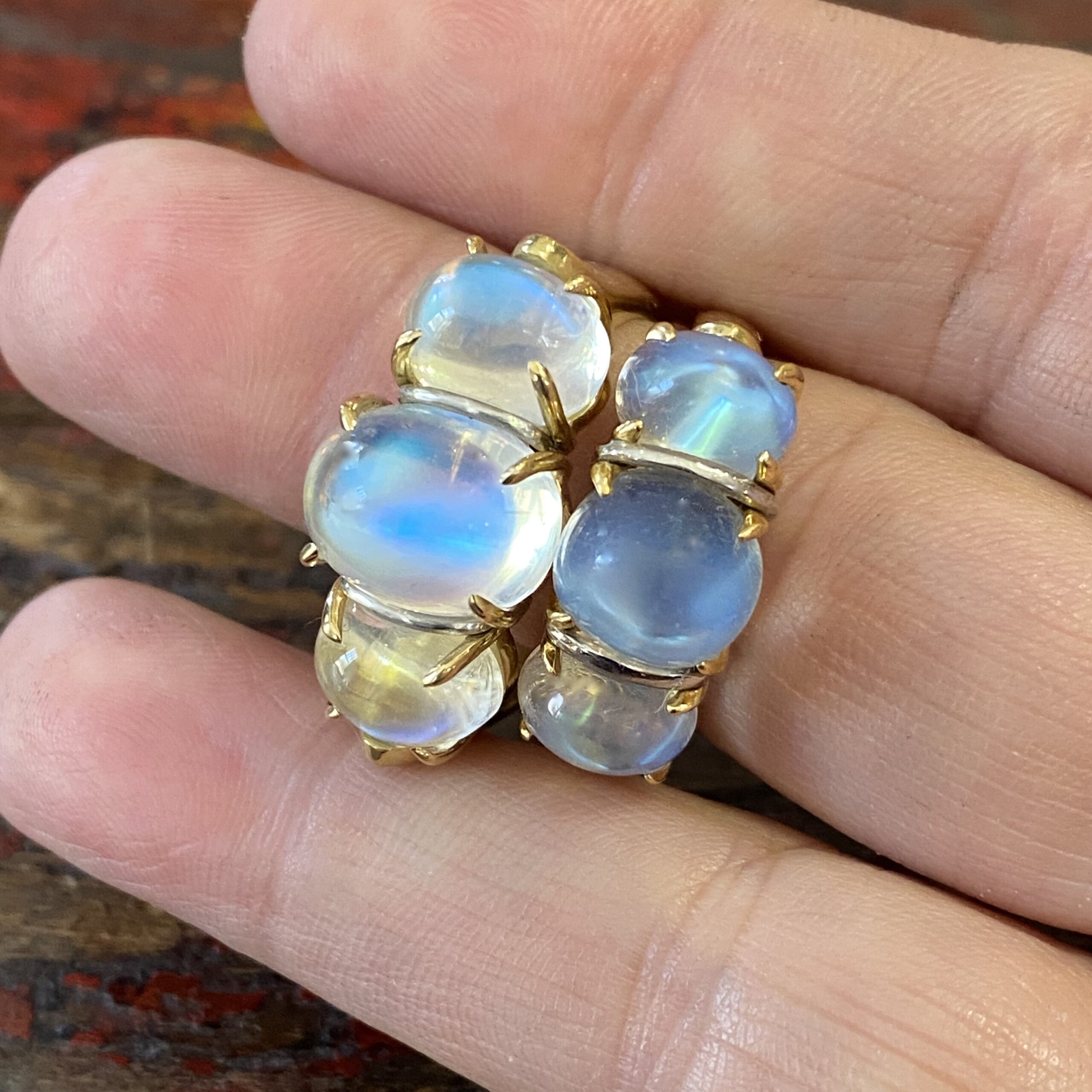 Share your vision. 
Connect with me and share your story and the moments you want to cherish forever. Together, we'll create a design that symbolizes your life journey. Contact Cynthia.
Personalize the Gems: 
From moonstones to jade, from classic cabochon shapes to custom cuts, we offer a range of options to ensure your ring reflects your individuality. Contact Cynthia.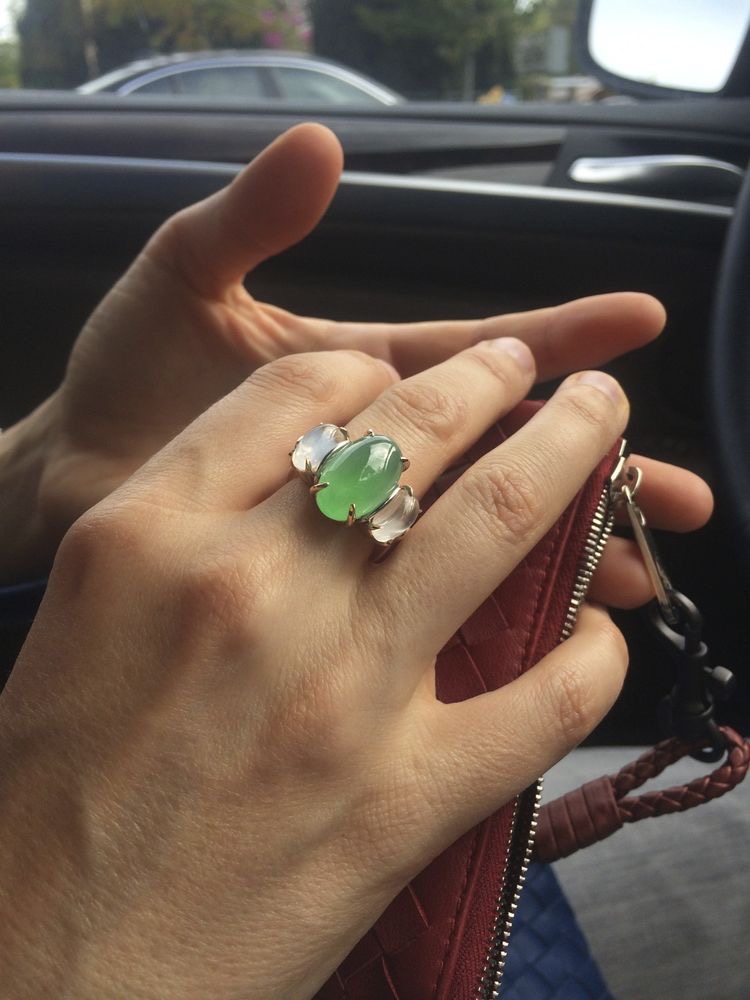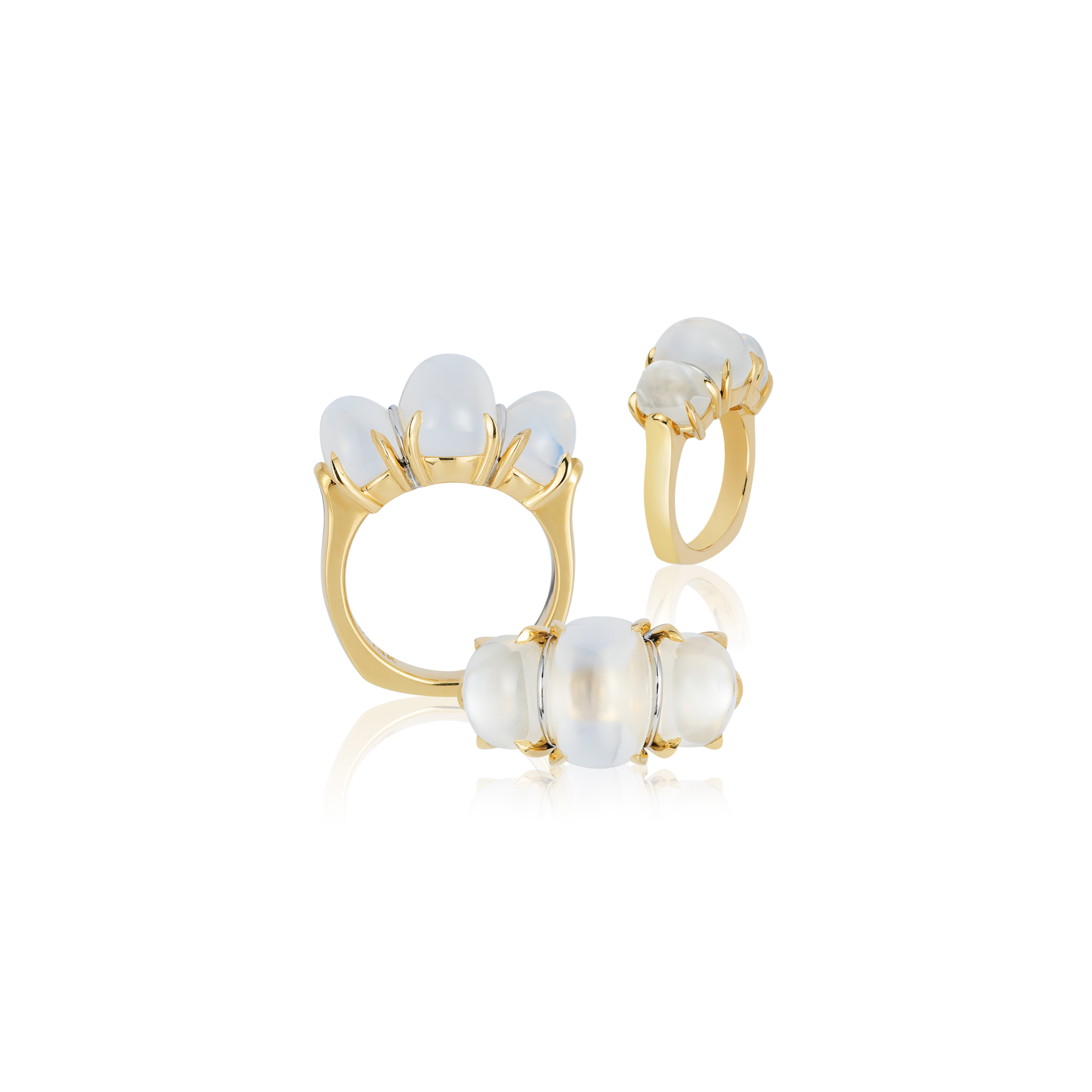 Engrave your Story: 
Add a touch of personalization by engraving meaningful symbols, initials, affirmations, or dates into the ring's shank. Contact Cynthia.