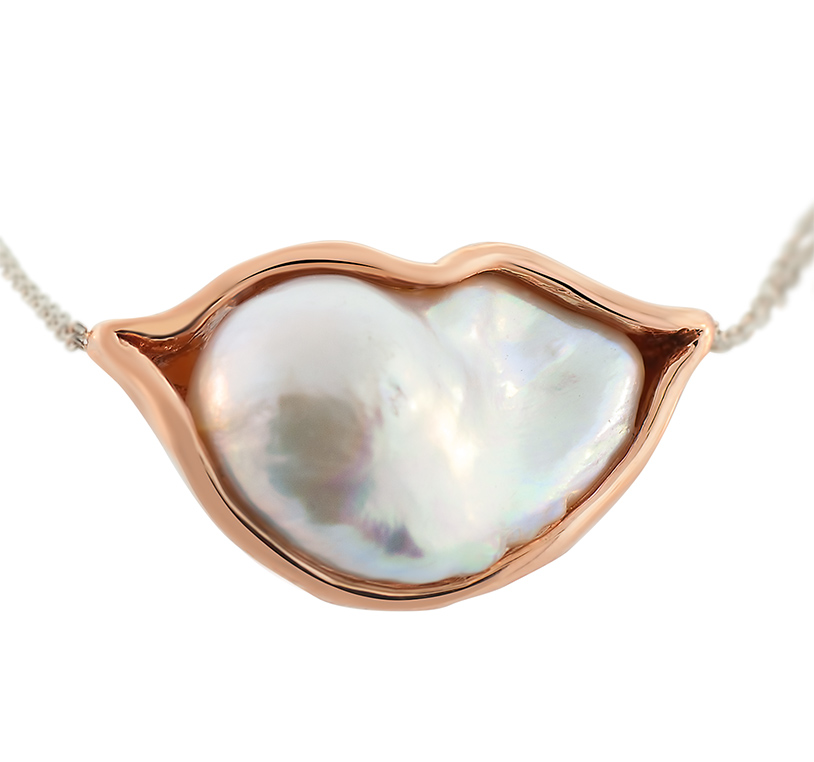 One of my passions is to express facets of life in jewelry . . . in this case, The Smile. Very few things in life make us feel as wonderful as the warmth of a smile. My client, a jewelry collector, acquired an extraordinary large, baroque 26 mm South Sea pearl. Take the pearl, turn it on its side and its resemblance to a smile is unmistakable. Even more remarkable were the compliments my client regularly received about the beauty of her own lips and smile. One couldn't miss the connection between the majestic pearl and her life – a perfect intersection. She decided to pursue the pendant she had always desired showcasing the pearl.
Because the pearl was baroque and irregular, the bezel around the pearl needed to appear irregular and obviously handmade, or the contrast between it and the straight polished gold would be lifeless.
We hand formed a bezel out of wax and cast it in 14 karat rose gold. Our thought was the rose gold would highlight the subtle pink and silver undertones and iridescence of the pearl. We finished with a delicate, white gold chain to create a striking, yet sweet chord of pearl, rose-gold and white.
The client is smiling!
Cynthia Renee Custom-designed baroque pearl necklace set in 14 karat rose and white gold.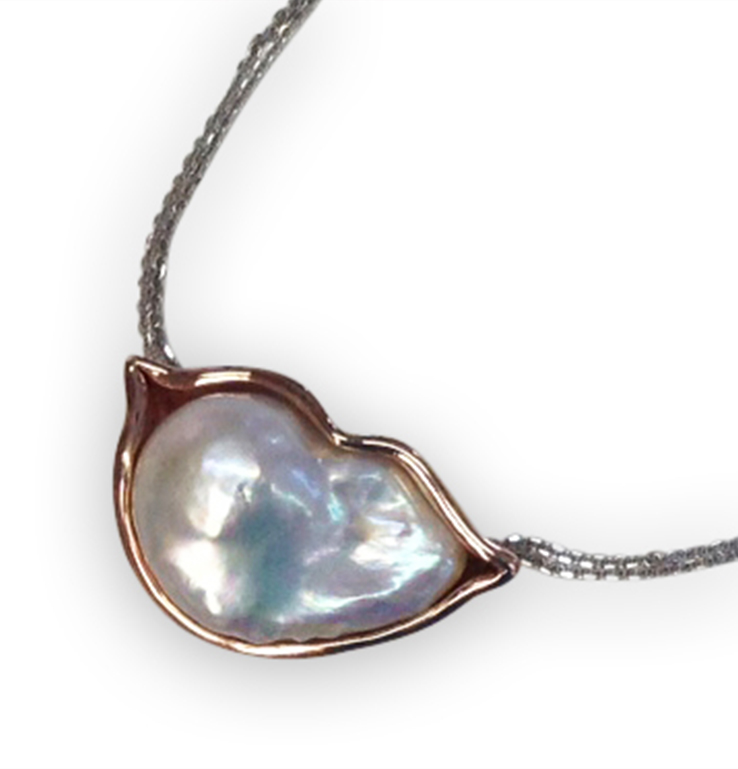 Gain fresh perspectives on Jewels, Creativity and the Sparkling Life.