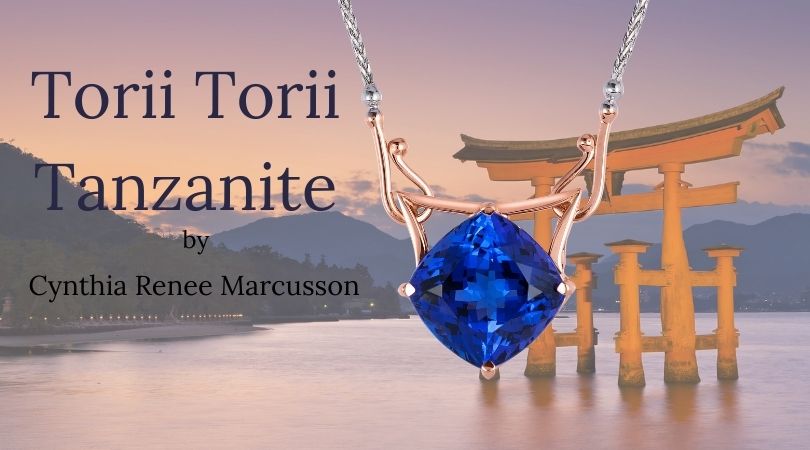 What to Wear with Anything
An episode of "What NOT To Wear" wasn't on my television screen when designing this custom Torii pendant for my client. I created my own show called, "What To Wear With Anything".
A world-class gem and mineral collector, my client arrived with a magnificent 13.11 carat square-cushion Tanzanite. As I do with all clients, I began probing a bit deeper – asking questions to understand what she really wanted. She desired a finished piece she could run errands in and that could hold its own as an accent for designer clothing– a fun challenge considering the vibrancy and size of this blue-purple gem. While we both appreciated complex aesthetics, we agreed that this project should be guided by the rules of simplicity and space.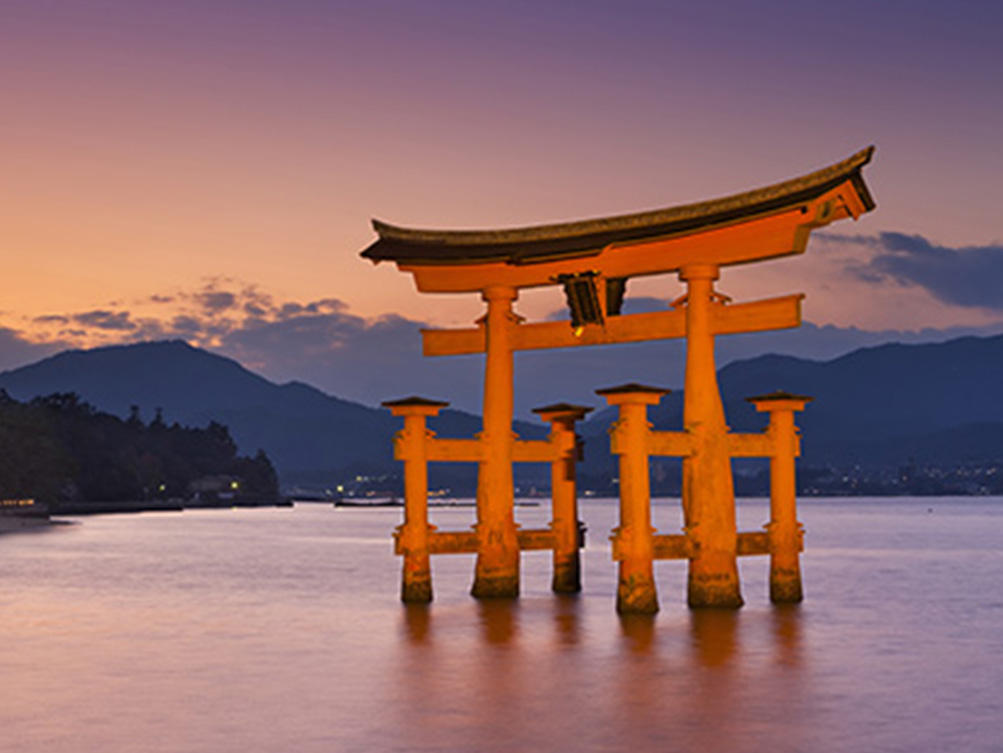 For many years, I have been captivated by the Torii Gates found in Japan. They are commonly located at the entrance to Shinto shrines to mark the transition between the everyday, mundane world and entrance into the world of spirit. The gates possess gentle, yet complicated curves as well as clean straight lines, retaining open space throughout. It seemed the perfect underpinning for this pendant — something boasting openness and space that could be worn in the most mundane of tasks as well as the most special occasions in life.
Creating a three-note color chord between gem and metal, I chose rose gold for the frame and white gold for the chain to set the gate apart and allow the frame to be easily seen. Trial and error was required to get the right length and curve for the gate frame and fashioning the appropriate basket in which the gem would sit.
The delicate nature of the rose gold gate gave the impression of space and lightness; however, a gem of this size also required stability and strength to sit securely in the basket without the accompaniment of over-bearing prongs. Finally, I chose to set the gem on its axis, perpendicular to the top of the gate instead of in-line with it. This added the visual interest and space without detracting from the stars of the show: the gem and the gate.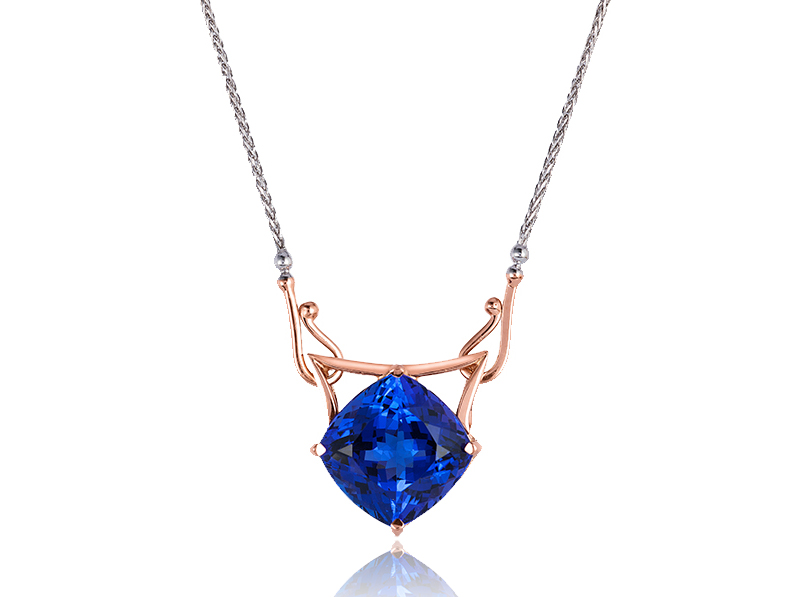 Episode Two of "What To Wear With Anything": 
My client loved the pendant so much that I later created custom earrings to match.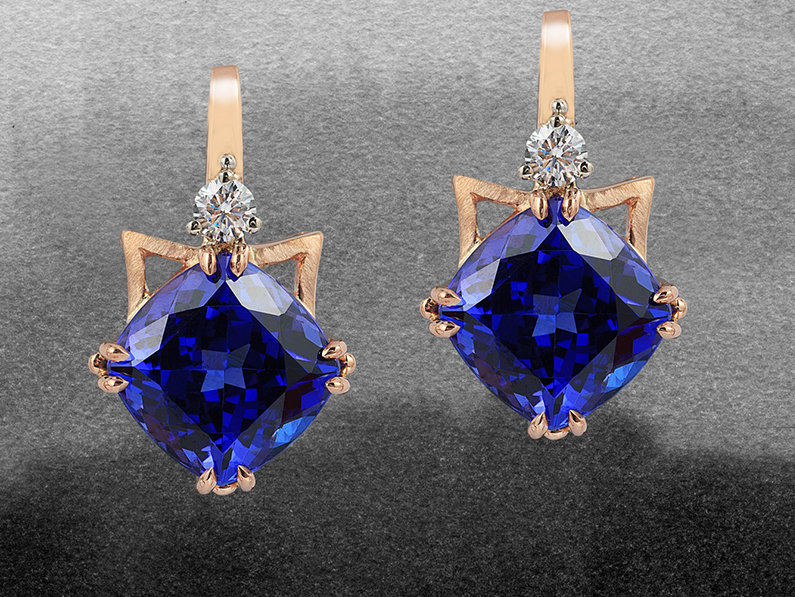 Gain fresh perspectives on Jewels, Creativity and the Sparkling Life.