Yesterday, my daughter reminded me of something I'd told her a few years ago, "Our weaknesses are our strengths gone too far."  It's so satisfying when your kids are of the age they begin to suspect you may have some wisdom after all, isn't it?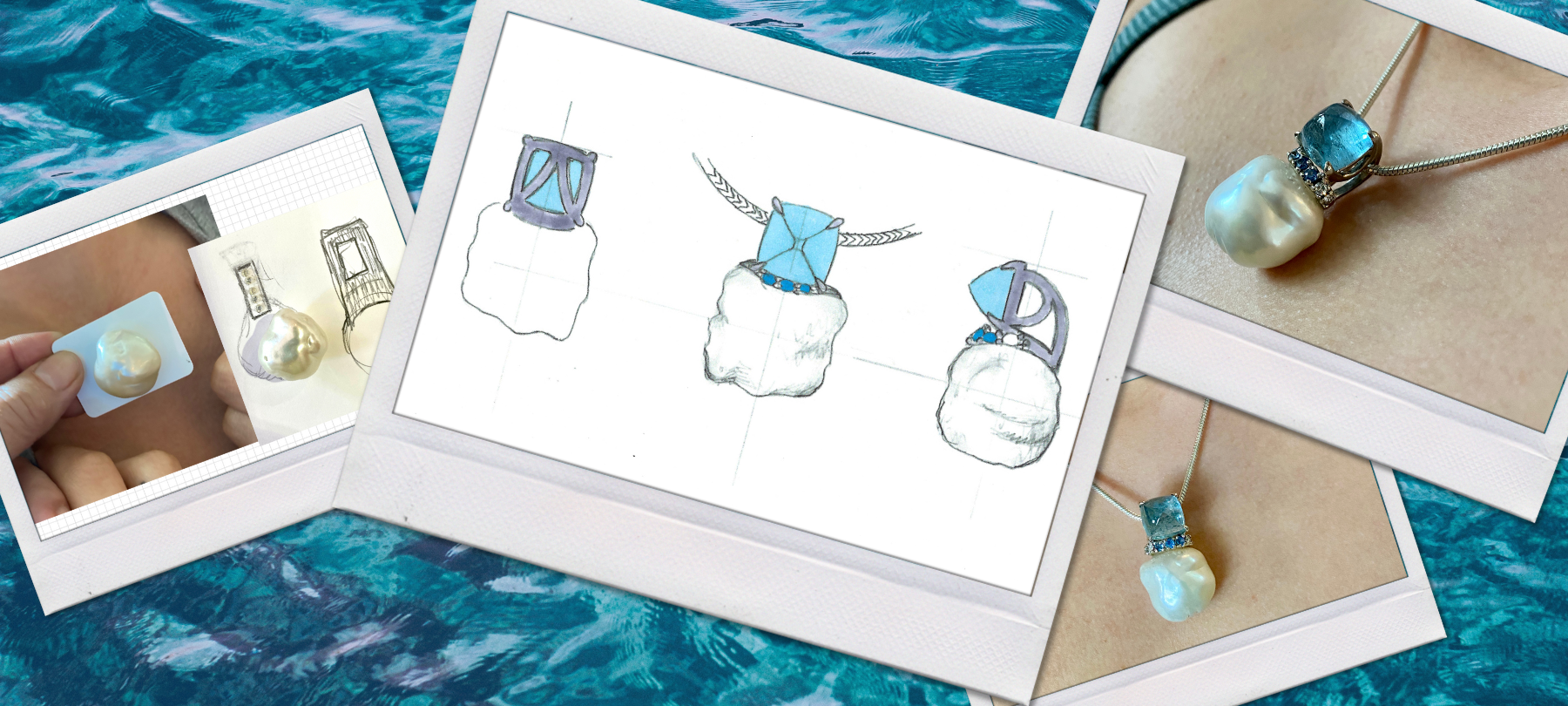 Designing is all about solving challenges.  Sometimes a gem I am designing around is just a bit "too much."
But, there's always a workaround – learn how we approached one challenge below.
I can also help you with turning your unworn jewels into new favorites.  It starts with a simple conversation.
A client asked me to turn the roundish baroque pearl purchased at a gem show into a simple pearl pendant.
The baroque pearl had a gorgeous round shape – lovely curves that were just too exaggerated to easily set into a simple pearl pendant.
A more elongated pearl would sit more gracefully by itself on her neck (photo below).
So, we waited a bit and let the answer come to us.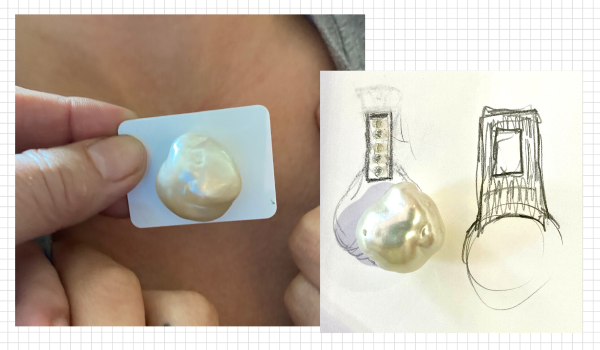 …within our period of pause, the client sent me an aquamarine cabochon she had purchased from her gem-cutter nephew and asked what could be done with it.
Eureka!  That changed everything!
Using my "Law of Odds" (if you prefer video) we now had three elements we could use in the pendant:  the pearl, the new aquamarine sugarloaf cabochon and some sapphire/diamonds we rescued from her unworn jewelry.
(Earlier, we had scraped some of her unworn jewelry for refining, and applied the gold value to a credit towards this new project – I can do that for you too.)
The aquamarine's sea-blue and its rounded shape played PERFECTLY with the pearl's shape and ocean birth.  The addition of her blue sapphires and diamonds further reinforced the "mermaid magic" design concept.  
Check out the concept sketches below.
Tell me
 what you think of this design solution!  
Consider how this pendant can be adapted to other uses:  a big bead on the bottom, or coin, or beach rock or…. and a top also of something with dimension.
Our dear client had a new pendant to wear through the Christmas holidays.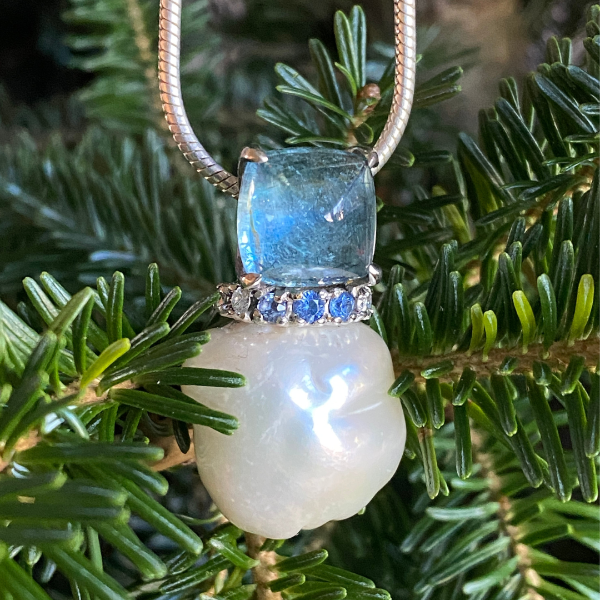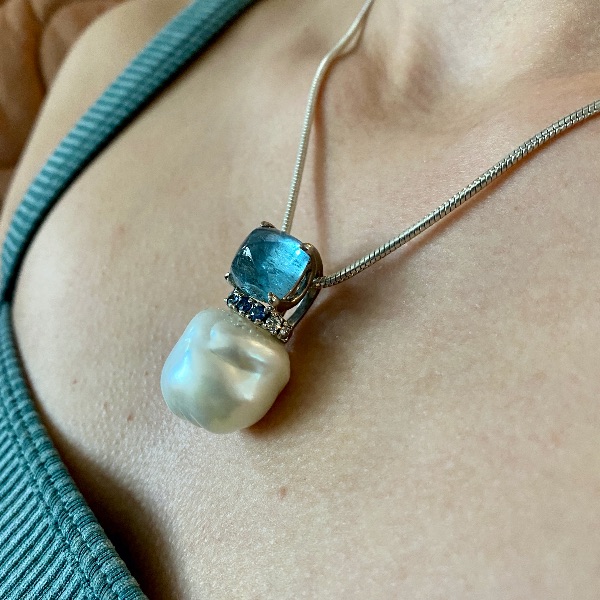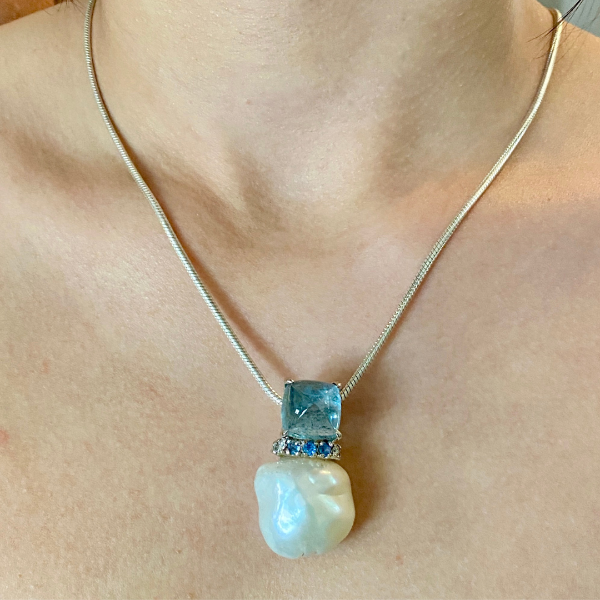 Cynthia Renee Bespoke Pendant in 18 karat white gold featuring 20×21 mm Baroque Pearl,
9.31 carat Aquamarine sugarloaf cabochon, and Blue Sapphire and Diamond accent
Gain fresh perspectives on Jewels, Creativity and the Sparkling Life.