Located near Salisbury in the beautiful Wiltshire countryside of southwestern England, Stonehenge is an ancient and mysterious circle of stones that some believe was used by the ancients as a temple for sun worship. In late June, at the moment of the year called the longest day, crowds still gather for Summer Solstice, to witness that magical moment when the sun seems to last forever.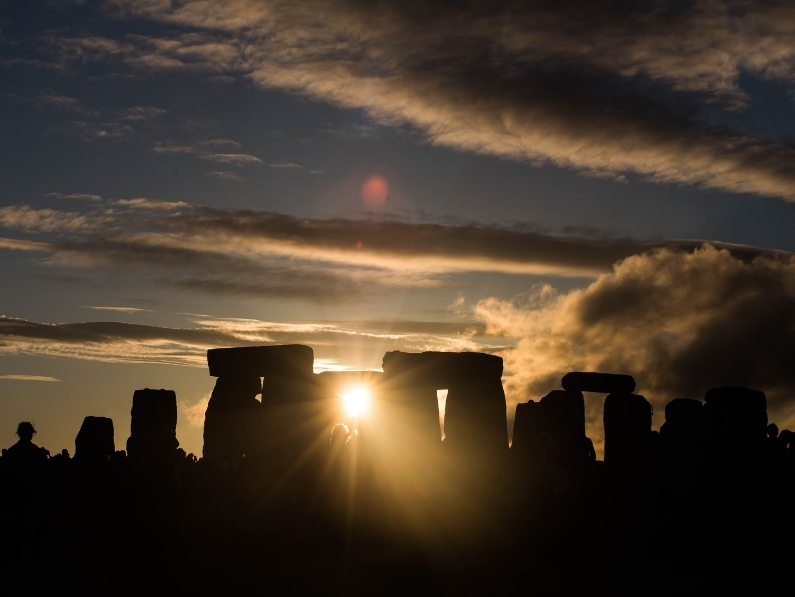 In modern times, this moment in June is a marker for peak sunlight. After this day, the times of light begin to slowly, imperceptibly, grow shorter, until the Winter Solstice in December.
While the sun is still high in our northern sky, it is time to honor its warmth with Cynthia Renée's zircon, sphene, and citrine earrings. "I put the zircon and sphene together because both are highly dispersive gems – rivaling the dispersion in diamond," says Cynthia. "Dispersion is responsible for the brilliant fiery 'rainbow' effect in gemstones – what diamantaires call 'fire' in diamonds. When you hold a gem in your hand and turn it in the light, dispersive gems will show flashes of rainbow colors, the result of the dispersion of white light into the rainbow colors of the light spectrum."
In fact, says Cynthia, sphene is actually more dispersive than diamond, and zircon is very close to diamond in dispersion. As a result the earrings are electric, brilliant and alive in their light. "When a woman wears these earrings, the light catches them and makes a brilliant sparkle to enhance her natural beauty and fire," says the artist.
The earrings consist of two pieces: the top portion has the two dispersive gemstones: round yellow zircon and green sphene in a cushion shape. The bottom drop is an optional—and removable—pear-shaped golden citrine. While citrine isn't a particularly dispersive gem, its flame color signifies golden sunsets and complements the other two gems beautifully. The drop, because it is removable, can also be worn on other Cynthia Renée drops or pearls. The zircon/sphene portion has a tail on the back to hold various drops of other colors, too.
Honor your moment in the sun with a light that will last forever.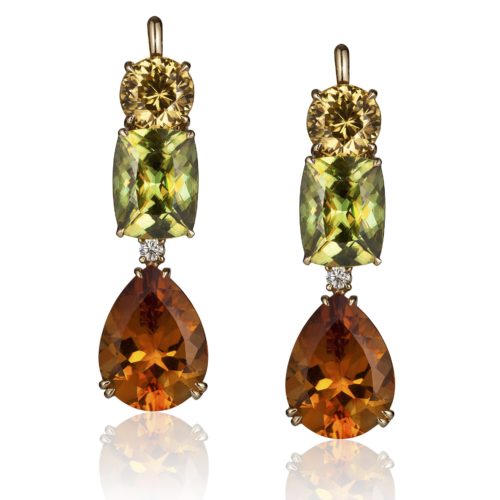 Cynthia Renée custom-designed earrings feature Cynthia's signature earring system of exchangeable parts, called

Progressive Pairs

. Made by skilled, loving hands, Cynthia Renée jewels always feature stories and symbols that give them talismanic meaning for the wearer.
Gain fresh perspectives on Jewels, Creativity and the Sparkling Life.