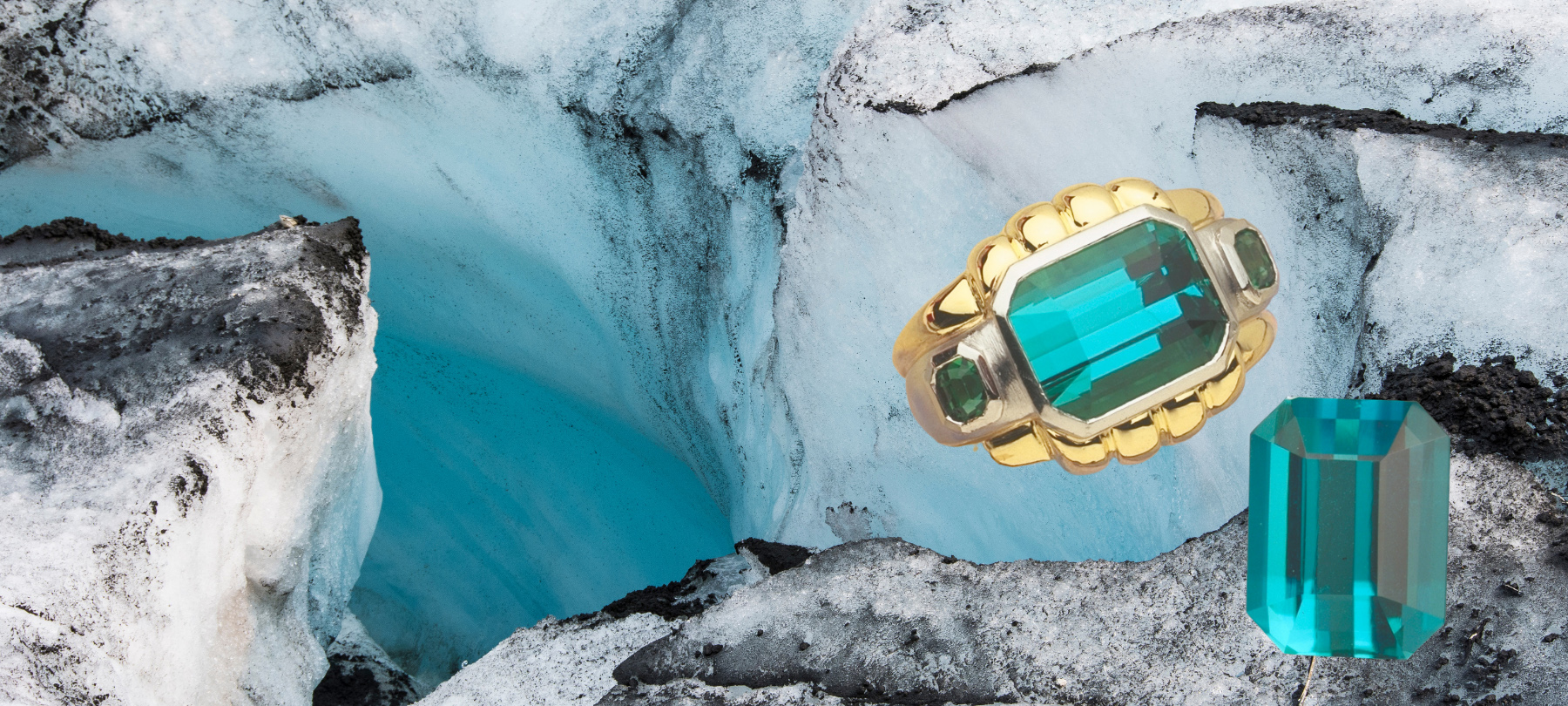 Hanging on a rope 30 feet down a glacial crevasse, I waited as the team set up ropes to pull me out.
Four days spent learning the ropes of expedition mountaineering on Mt. Rainier included lessons on extricating your partner from a crevasse.
Glacial ice isn't like the ice in your tea; it has ethereal icy blue hues.  Hanging on that rope was like being on the upper turret of an enchanted ice castle with rooms, overhangs, and banisters of blue and bluish-green reflecting ice around and beneath me.
Heavenly. Deadly.
In my 30's, I wanted to go beyond the wild blue yonder and find out what I was made of. Climbing mountains helped me find some answers.
Once home, I made a ring telling the story of my time in the ice – the first ring I designed for myself.
It features a tourmaline with the frost-blue light of glacial ice.
The ring's profile has the broad mountain shape of Mt. Rainier; the fluted ribs on the front and back of the ring represent the crevasses.
I call my ring, "Ice, Ice Baby."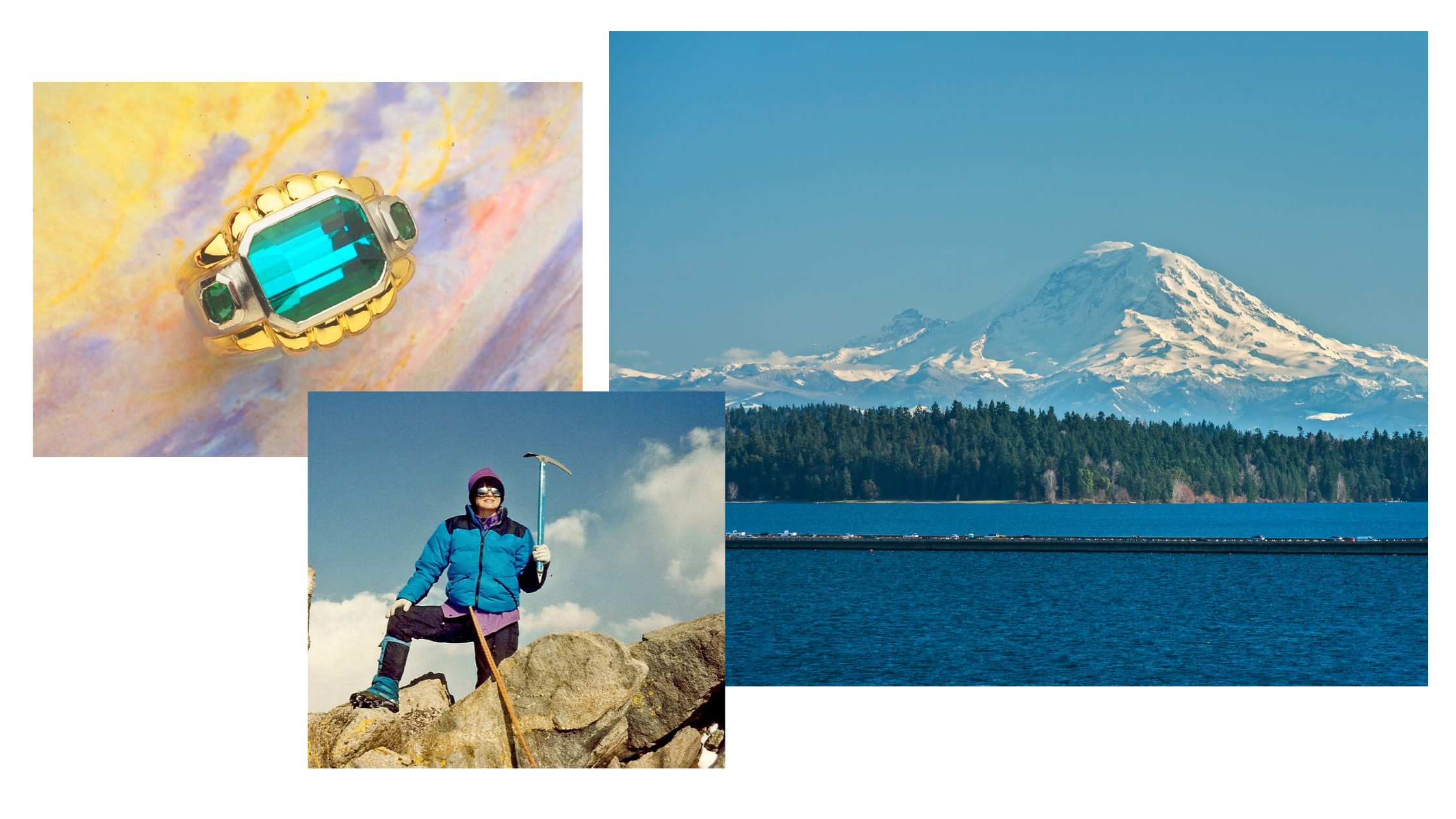 Yes, that's me with the ice axe.
Every time I wear that ring, the glint from the gem's icy blue takes me back to the young audacious and courageous me.
Some people get tattoos to commemorate important times in their life.  I create jewels – for me, and for generations to come.
Jewelry creation is adventure travel.
"Since we are unable to travel, I want to create
a jewelry piece to mark this time…what it has
meant to be traveling in place…a talisman
representing our path moving forward."
How some clients travel in place with their jewelry: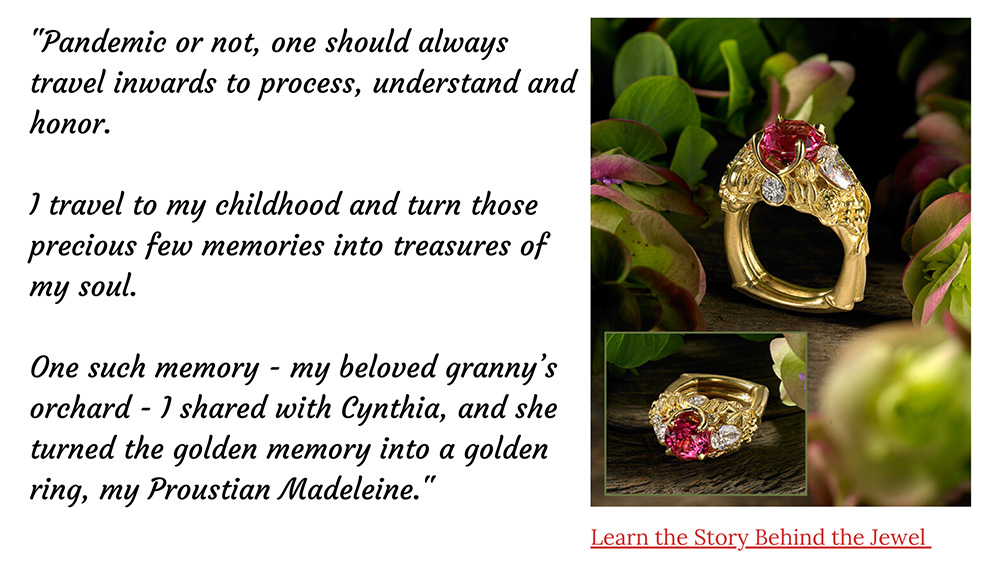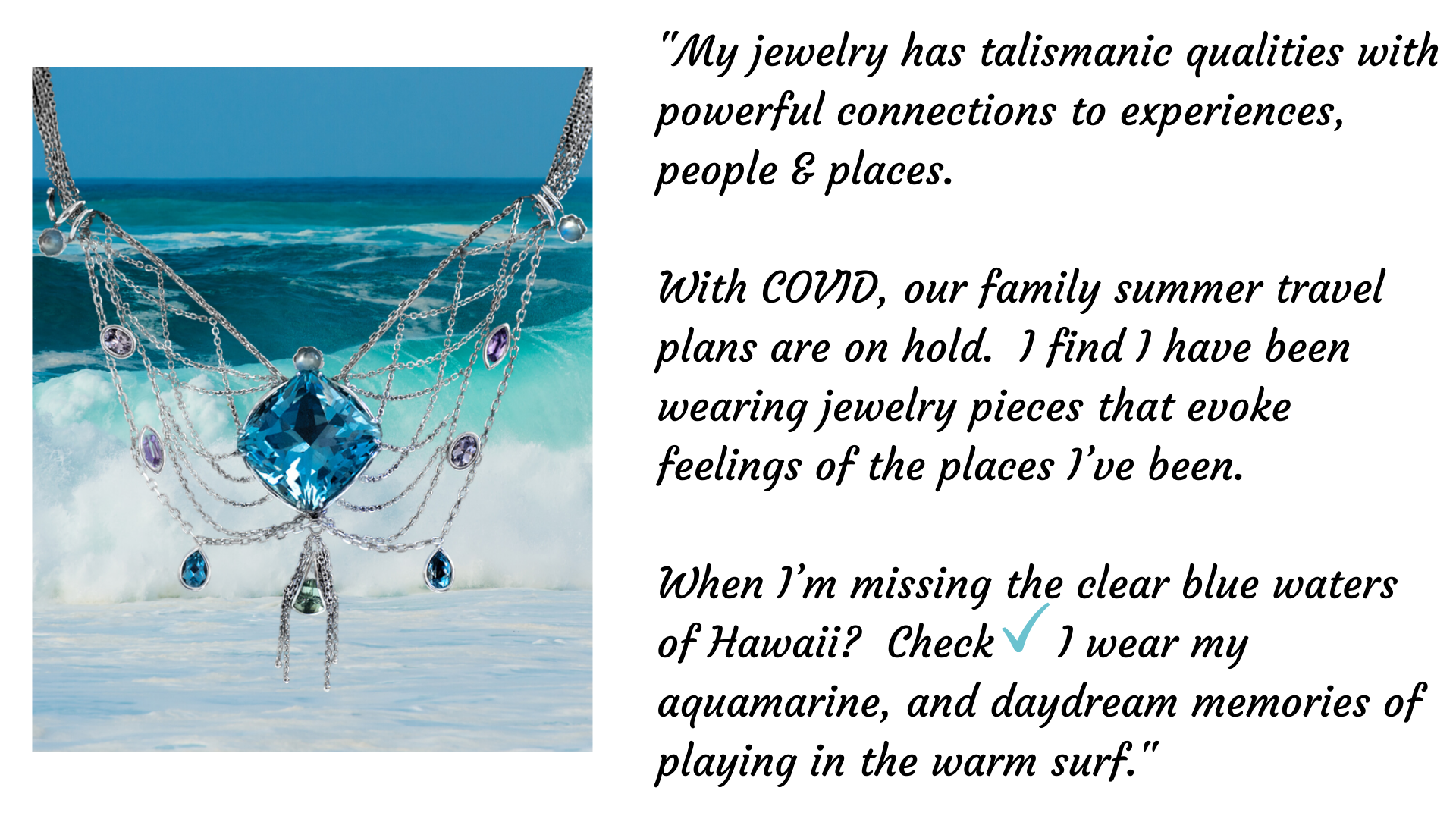 Gain fresh perspectives on Jewels, Creativity and the Sparkling Life.