Your jewelry serves as a tangible link that weaves together your past, present, and future. Beyond being mere trinkets, they encapsulate the energies of the remarkable individuals who preceded you.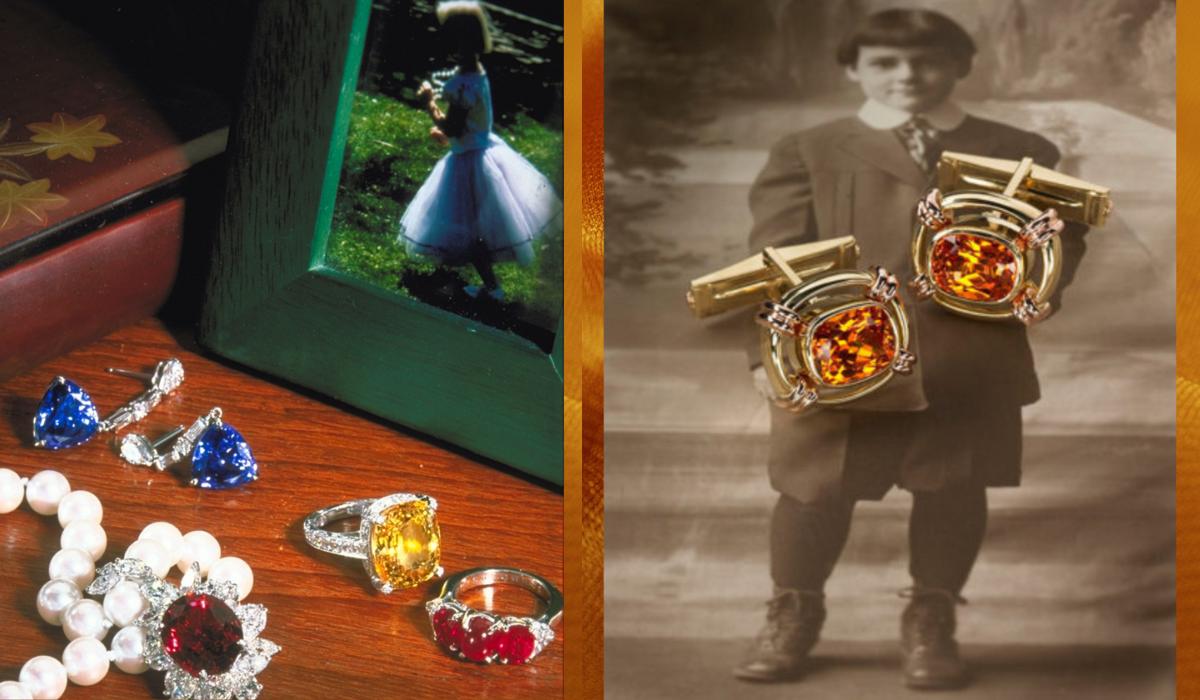 "There's something like a line of gold thread running through a man's words when he talks to his daughter, and gradually over the years it gets to be long enough for you to pick up in your hands and weave into a cloth that feels like love itself."
 ~

John Gregory Brown
John Gregory Brown's quote beautifully captures the essence of an enduring bond, one that grows and strengthens over time. Imagine that gold thread as a cherished family heirloom – a keepsake that binds us to our roots, interlacing the past, the present, and the future. These treasures, just like a father's words, transform gradually over time. They evolve from a delicate line of gold into a tangible fabric that feels just like love – warm, comforting, and infinite.
Like these threads of wisdom, our jewelry carries the essence of those who loved us. Think about it – your mother's cherished ring, your grandma's classic pendant. These are not just pieces of metal and gemstones; they hold within them the spirit of your beloved ones. They serve as timeless talisman that you'll pass on, further strengthening the bond within your lineage.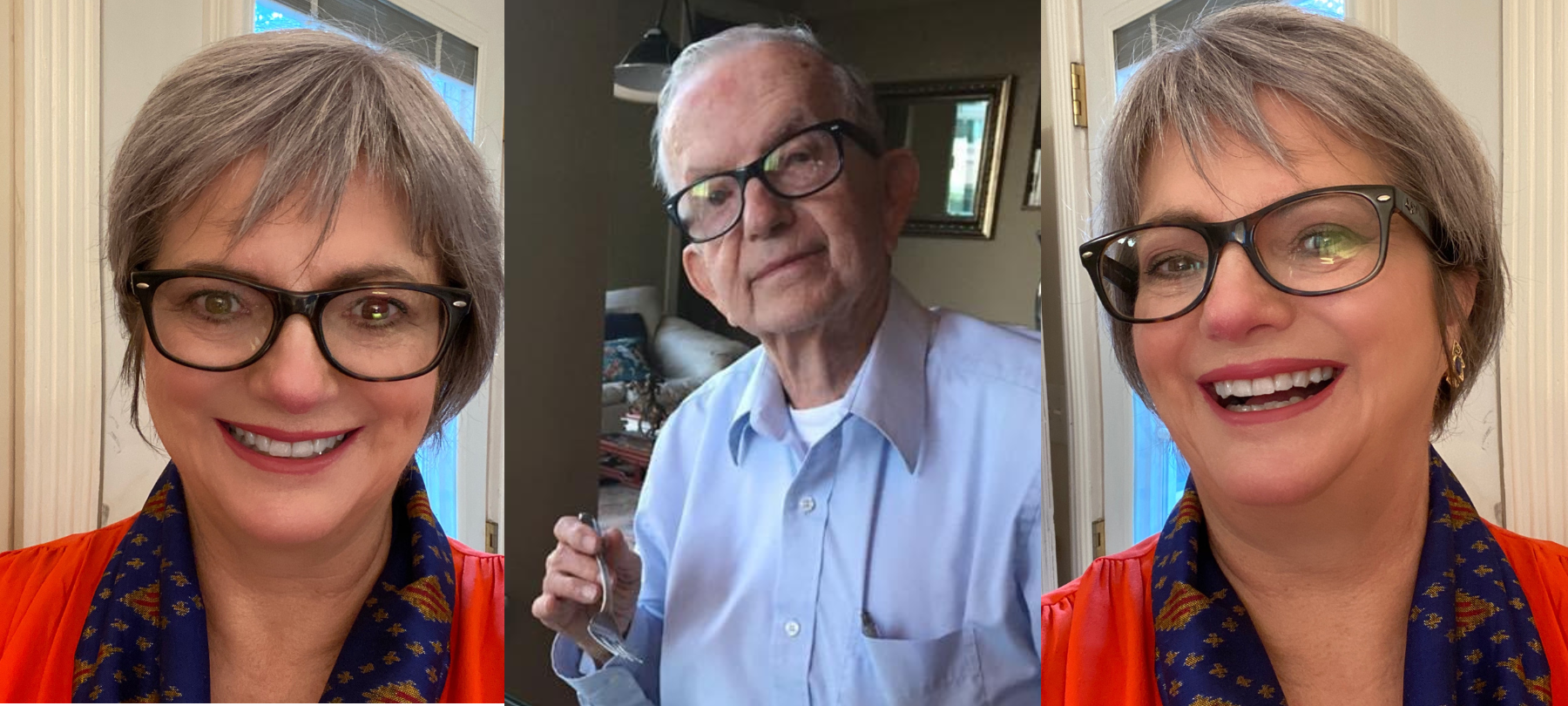 Wearing my father's "signature style" glasses, now refitted with my prescription, fills my heart with joy.
Let me share a personal experience. I lost my father five years ago, and as a tribute to him, I decided to revamp his glasses to fit my prescription. Every time I look at my reflection, I see a bit of him. These glasses, his signature style, are a piece of him that I hold dear. They remind me of the man who donned these nerdy frames even before they became the ironic-cool trend they are today.
In the same vein, your jewelry serves as a tangible link that intertwines your past, present, and future. They are more than just pretty trinkets; they hold the energies of the remarkable people who came before you. For example, your grandmother's pearl pendant, a memento of her vivacious spirit, nestles close to your heart, always reminding you of her. Pearls are symbols of our ability to turn trials into triumphs, which gives grandmother's pendant extra meaning – she's rooting for you, from the stands.
It's an honor to help clients repurpose such cherished pieces – I even consider helping people connect to the supportive energy of their jewels a life purpose. I've witnessed their grief transform into the joy of continuing to hold their loved ones close, feeling their presence every day. The heartache of loss turns into a comfort that only a piece of inherited love can provide.
As you gaze at the jewels left to you by your loved ones, consider this: these pieces could be your powerful conduits for self-discovery and spiritual growth. By repurposing these jewels, you'll not only carry a piece of the past but also make them an integral part of your present and future. Designing the jewel using motifs and symbols that resonate with your love makes them even more powerful.
Take a look below at some of the ways my clients and I have reworked inherited jewels into beacons of love they carry forward in their lives.
Sick from her grandmothers' ring meeting up with the garbage disposal, we created her a new ring in a similar motif but adding more to the story.  Learn More about the Story Behind the Jewel. 
I collaborated with a cherished client to reimagine her aunt's jewelry. The result was a dazzling ring that shines so brilliantly, it warms in the soul. Learn more about the Story Behind the Jewel.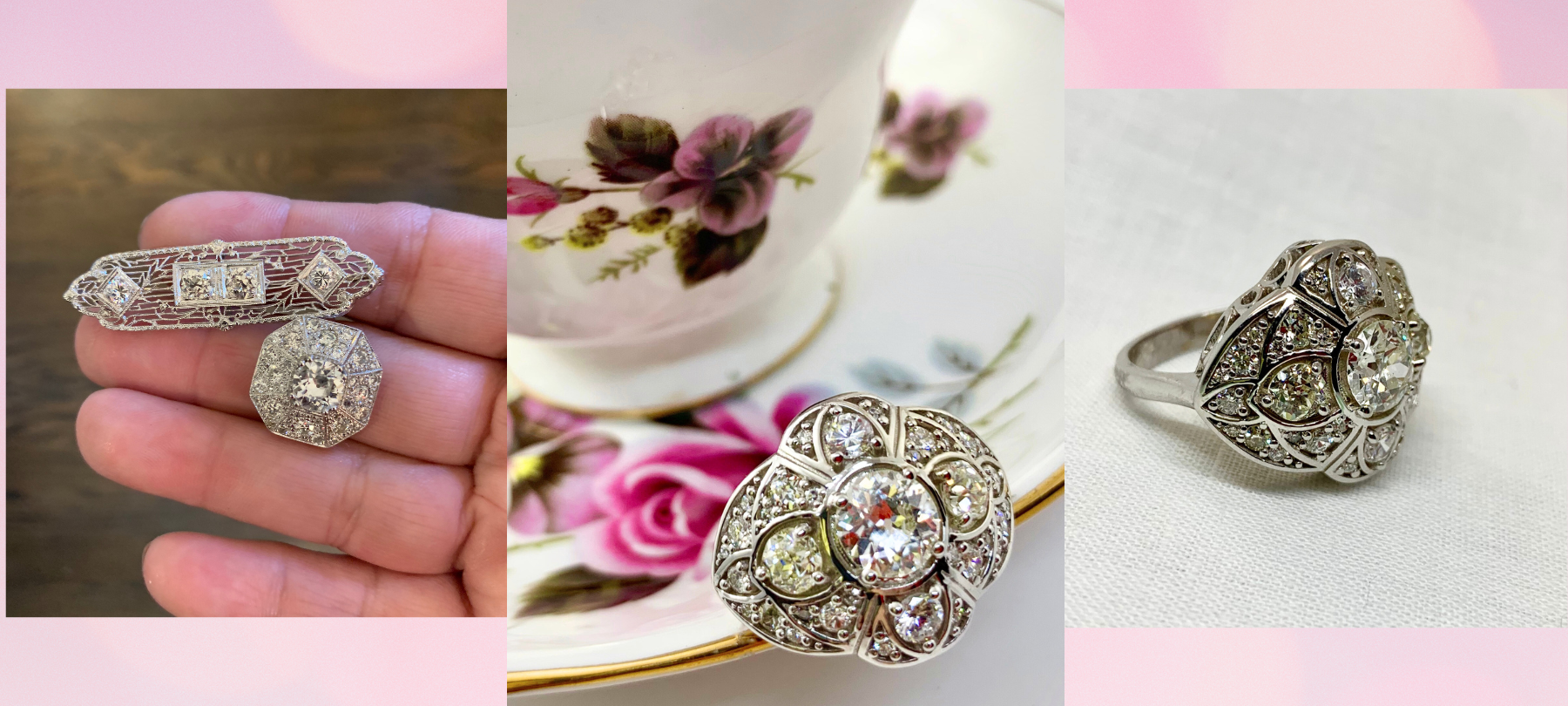 I've had the privilege of helping widows re-envision their late husbands' beloved jewelry pieces into new symbols of enduring love. This brooch is a testament to that, featuring her dearly departed husband's diamond as a radiant centerpiece. Learn more about the details here.
One of our deeply touching projects involved a client's heart-shaped onyx, hand-carved by her grandfather in his homeland. We meticulously transformed this symbol of love into a stunning pendant that she now fondly wears close to her heart.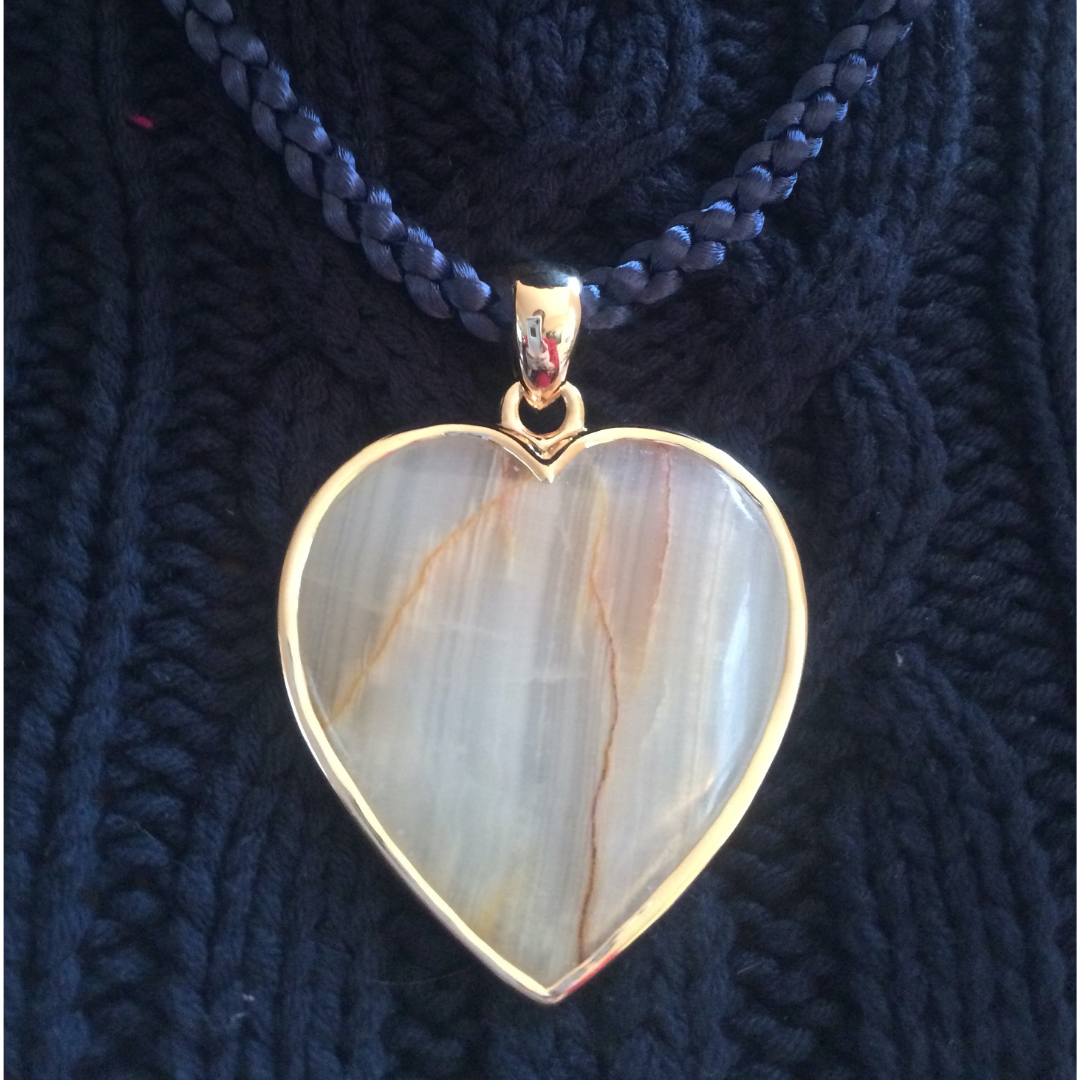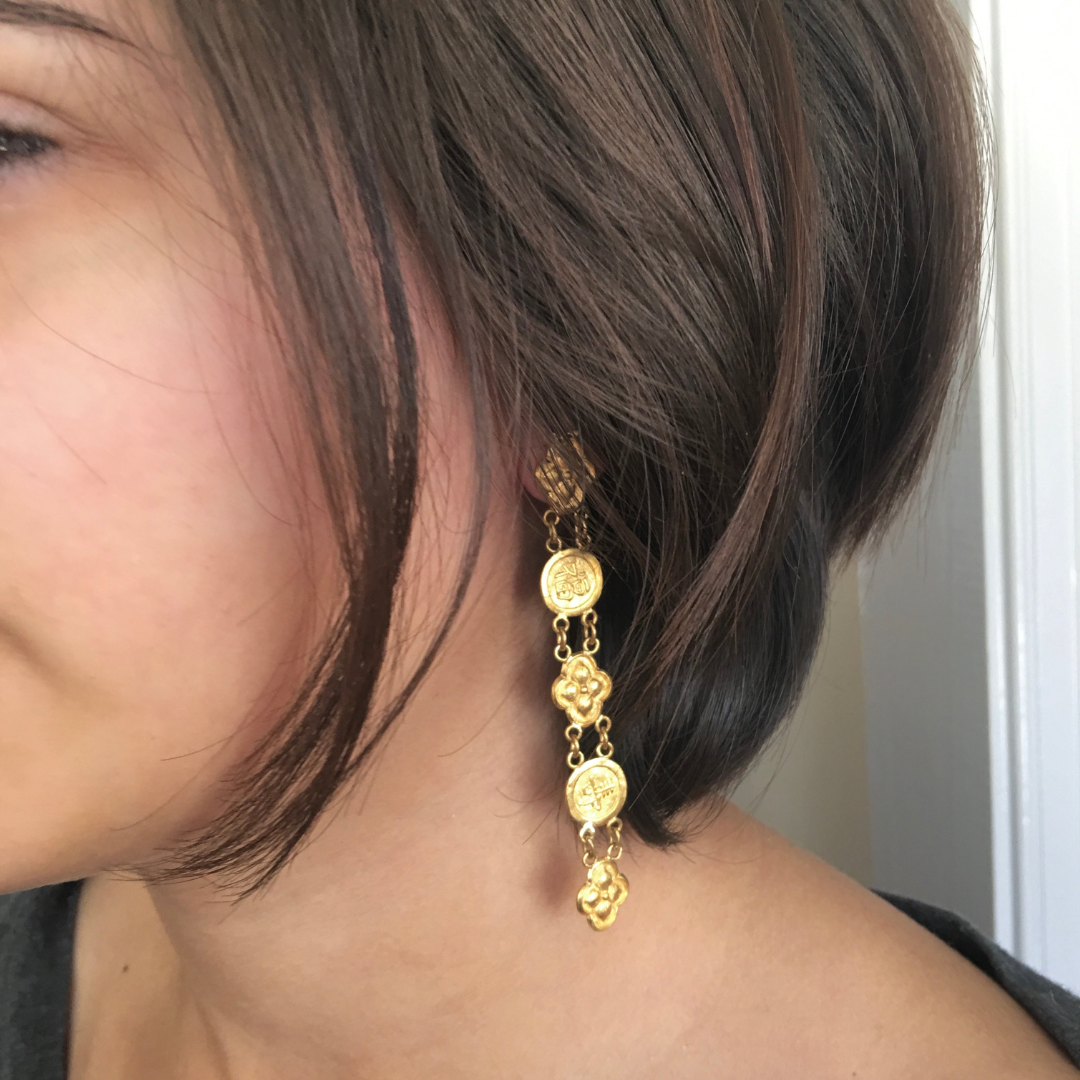 Our client inherited a Chinese gold bracelet, a cherished gift from her father to her mother during his tenure in the Merchant Marines. Once unworn, see how we've given it a new life as stunning earrings.
Inheriting a bold gold ID bracelet from her mother, our client found it a tad much for her taste. Our redesign breathed new life into the piece: we delicately hand-carved a monogram into a rock crystal intaglio, backing it with iridescent mother-of-pearl. Now, it's an exquisite blend of tradition and modernity.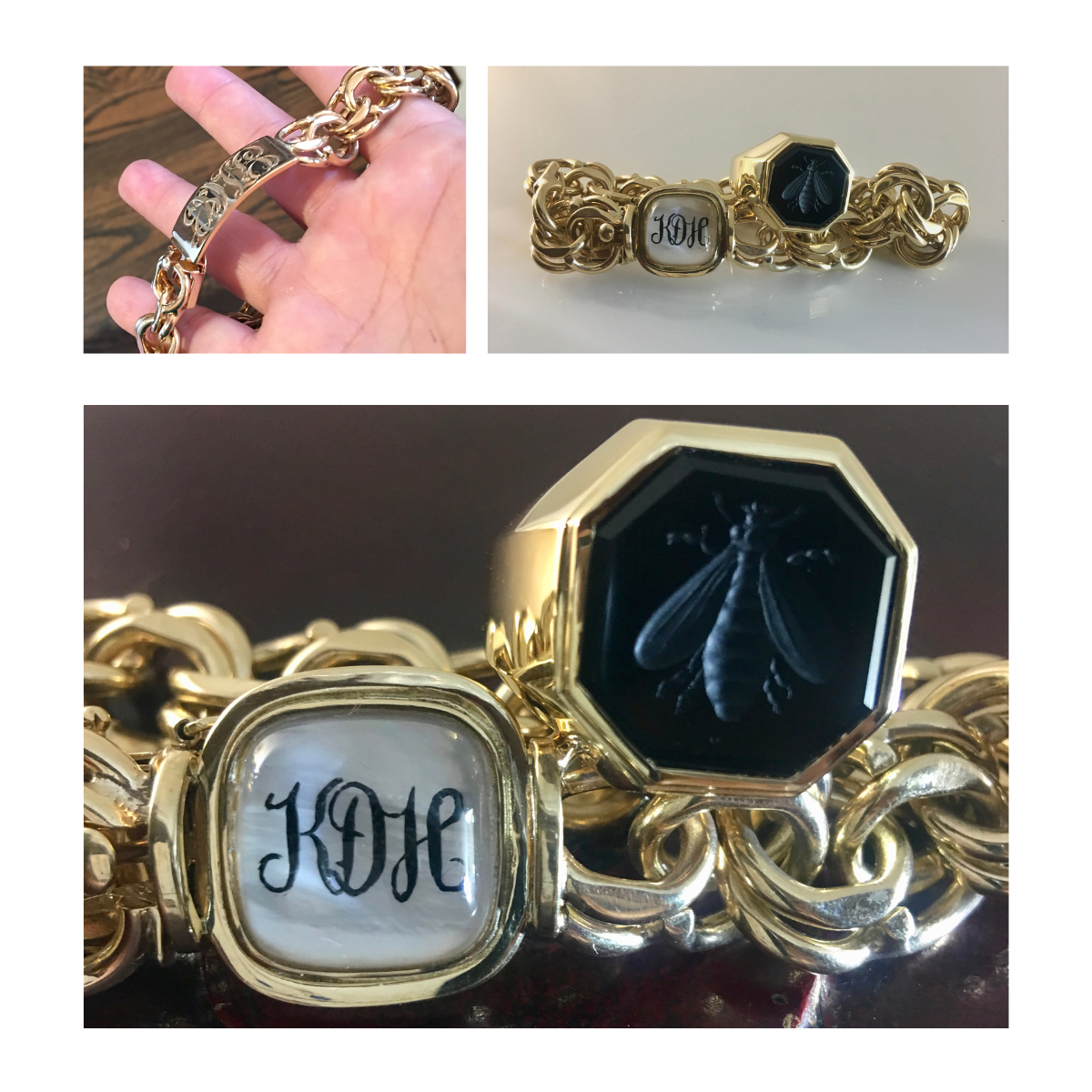 She inherited her husband's father's amethyst ring, its shine dulled by years and scratches. But beneath the wear, a hidden gem awaited rediscovery. We rejuvenated the precious amethyst and crafted a "Heaven and Earth" ring, accentuating it with a pair of rhodolite garnets. A splendid transformation, isn't it?
If you find yourself looking at your jewelry and wondering what to do with it, remember, there is immense potential in these artifacts of love. 
Reach out to me and let's explore the journey of transformation together. Let's turn these beautiful keepsakes into radiant jewels that empower you, remind you of your roots, and pave the way for a brighter, fulfilling future