The colors and unique personality of parrots have been captured in storytelling, imagery, and the decorative arts since ancient times. A Buddhist story relates how after a forest caught fire, a parrot was so concerned that it carried water to attempt putting out the flames, inspiring the ruler of heaven to send rain to douse them completely. In Chinese iconography, a parrot is sometimes depicted clasping a pearl or prayer beads in its beak. The Moche people of ancient Peru worshiped parrots and included them in artwork.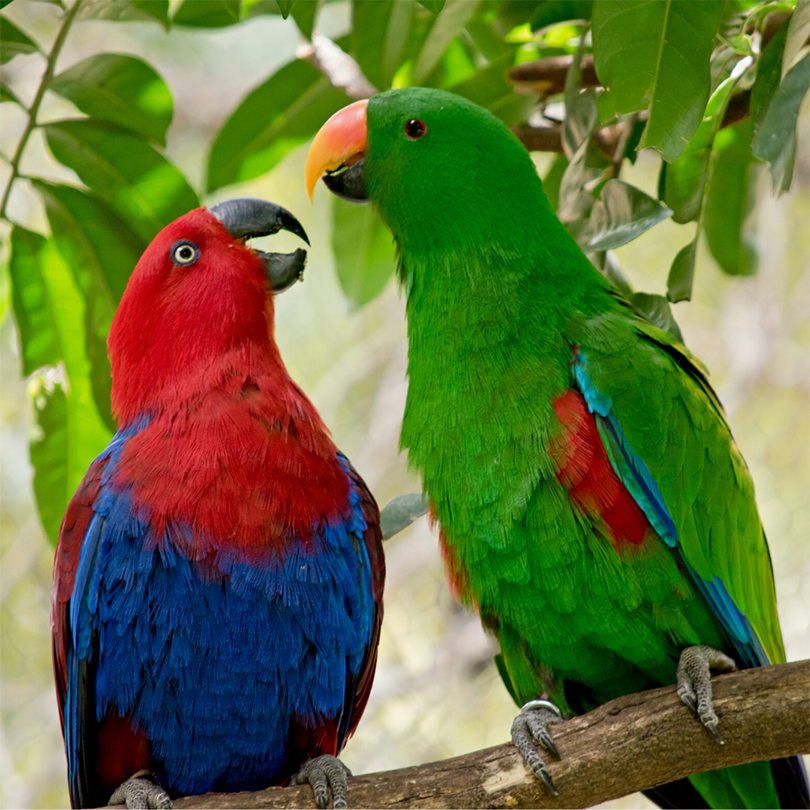 So is it any wonder that when artist Cynthia Renée turned to the natural world for inspiration, parrots captured her imagination? "When I designed these earrings, I wanted the removable drops to be reminiscent of feathers – or even flames. The imagination, and the space for that imagination to soar with the birds, is present within the drop's motif," says Cynthia. The drops flutter in 18 karat yellow gold and palladium, with diamond accents. They can be worn attached to diamond or pearl studs, or other earrings, as part of Cynthia's interchangeable earring system, called Progressive Pairs.
When the parrots are worn alone, and close to the ear, the crest of feathers that festoons their heads, and the ruffle of feathers that form their neck frill, take on additional drama. The birds' heads are hand carved from fine peridot and coral, with luminous agate eyes. The peridot weighs 22.98 carats. For parrot aficionados, it's interesting to note that cockatoo species have a mobile crest of feathers on the top of their heads—and they are the only parrots who can raised them for display and retract them. Some other parrots are able to ruffle the feathers on their crowns and napes and the red-fan or hawk-headed parrot has a prominent feather neck frill which can be raised and lowered as well.
Though the earrings can, of course, be worn by people who own a parrot, Cynthia intended them for metaphorical use as well. "They are for all people whose dreams rise and actualize, or who marvel at the beauty of a bird on the wing. They should also be uplifting and encouraging to their owner, as well as those who gaze upon her," she says.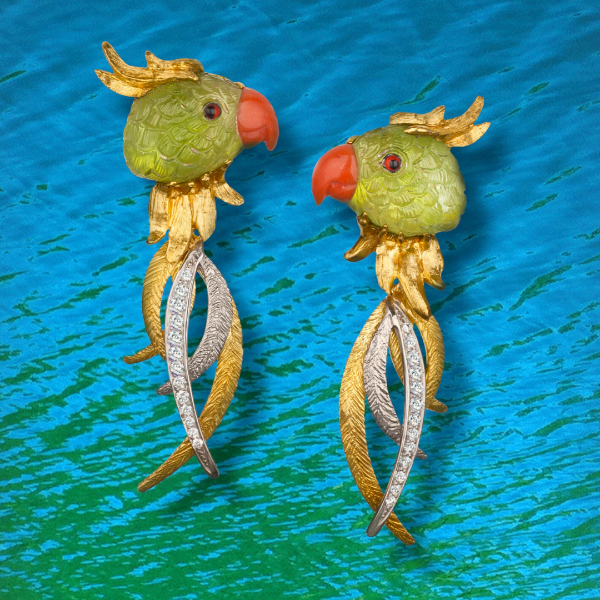 Cynthia's earrings were additionally inspired by a description written by poet Mary Oliver: "Then it rose, the wings enormous and opulent … wreathed in fire." The jewels are part of a collection the designer has created, called "Heart of a Woman," a series of three-dimensional jeweled creatures, each based on a different Mary Oliver poem.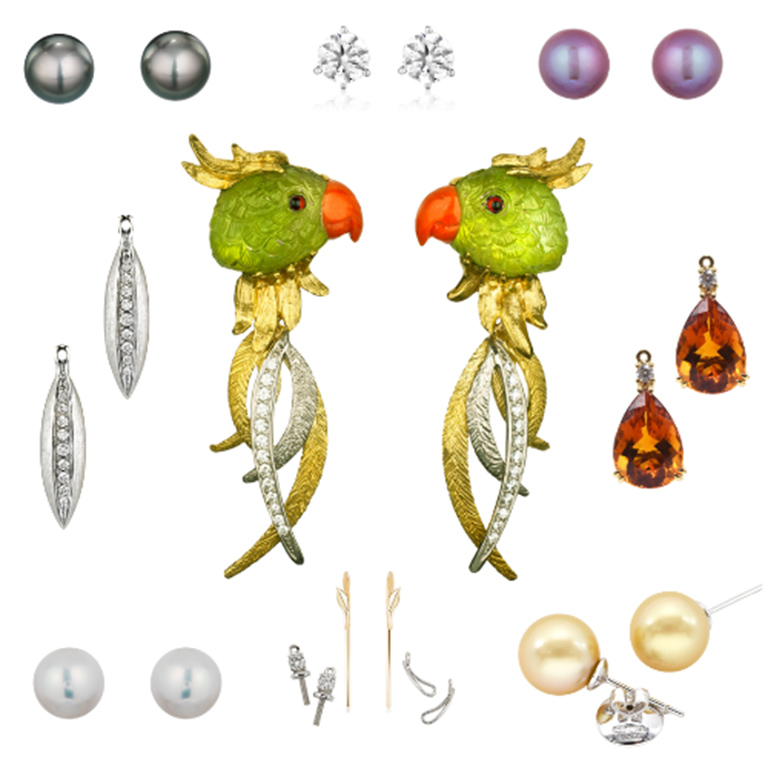 Cynthia Renée custom-designed earrings feature Cynthia's signature earring system of exchangeable parts, called Progressive Pairs. Made by skilled, loving hands, Cynthia Renée jewels always feature stories and symbols that give them talismanic meaning for the wearer.
Gain fresh perspectives on Jewels, Creativity and the Sparkling Life.