Gems can connect us with a feeling, a response to their incredible beauty created over eons on Earth. It's amazing how minerals are formed through natural processes. Skilled hands can transform them into something as dynamic and mesmerizing as this Danburite.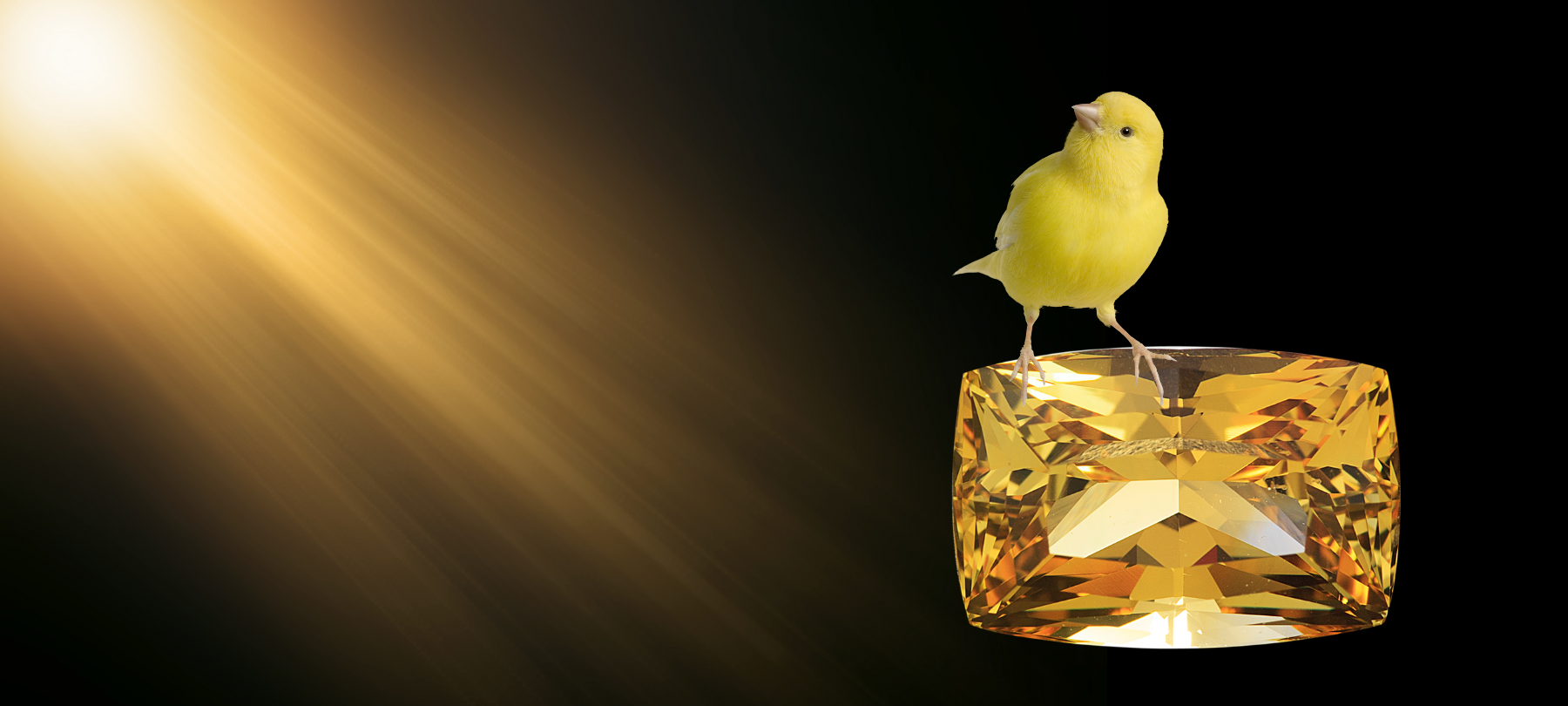 Imagine holding a piece of sunlit brilliance in your hands – a gemstone that echoes warmth and radiance with each facet. This is the allure of Danburite, a gem that forges deep emotional connections and awakens a sense of wonder at nature's miraculous craftsmanship.
A Radiant Gem with a Tanzanian Twist
This story originates in Tanzania, home to this captivating canary yellow Danburite. Despite the first discovery in 1838 in Danbury, Connecticut, and the predominance of Mexican Danburite, we seldom see Danburites with more than a colorless or pale tone. These Tanzanian Danburites stand out with their unique canary-yellow coloration.
In the video below, the largest gem, weighing 8.75 carats, is a collector's delight for its size as well as color.  All of the rare Danburites in these photos are intense, rare, and expertly faceted, perfect for the focal point in a piece of jewelry.  Treasures for anybody with an appreciation of fine jewels.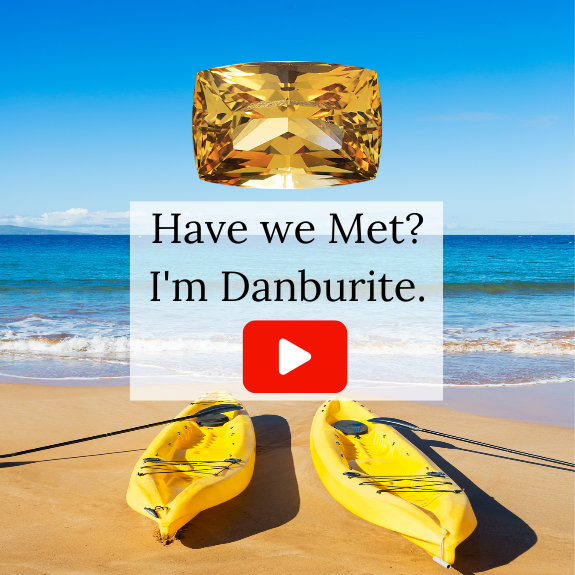 Click to watch 23" video on Danburite.
With its hardness of 7 and excellent durability, Danburite lends its enchanting sparkle to everyday wear, illuminating your daily moments.
My passion is to help you discover the transformative power of gemstones. Owning a piece of such radiance isn't merely about possession – it's about the transformation, the feeling of capturing sunlight in your hands, and the joy it brings to your life.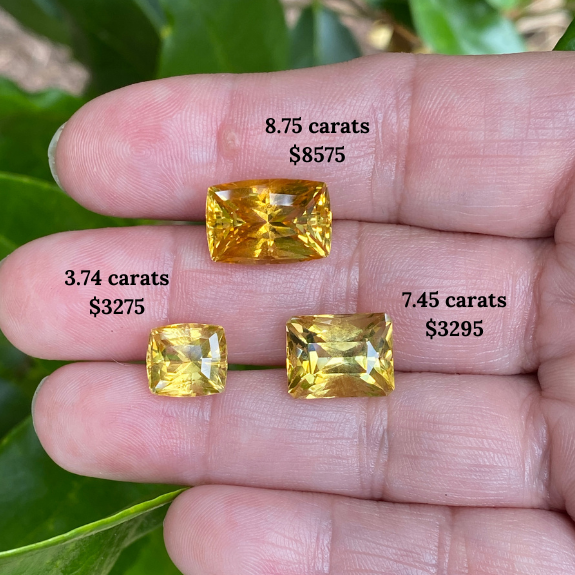 Got a question or want to talk about these Danburites, or anything else?  

Email me

, Schedule a 

Virtual Appointment

, or text/call:  760.519.5150
Past Projects Featuring Danburite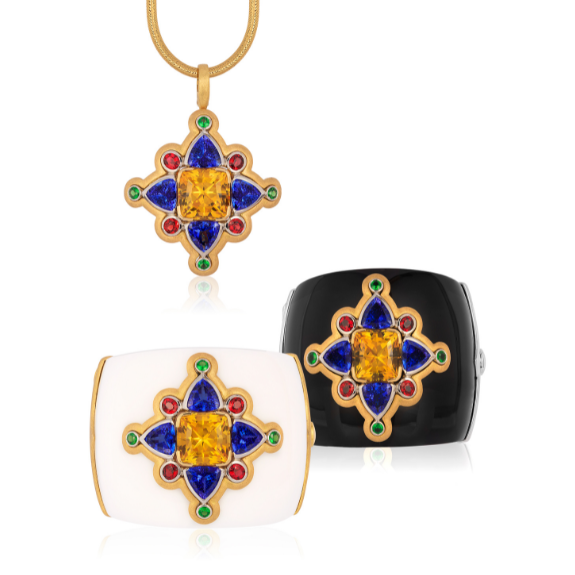 She chose a stupendous 20.52-carat canary-yellow Danburite as the center of the Maltese cross mandala she can wear as both a cuff bracelet and pendant.   
This jewel won First Place in the Vision Awards from the MJSA.
Fresh as a citrus spritzer, this three-stone ring's peridot center is flanked by a pair of danburite.  It found its "forever home" a few years ago with a client who spent a romantic holiday in Tanzania and wanted a gem to commemorate her time there.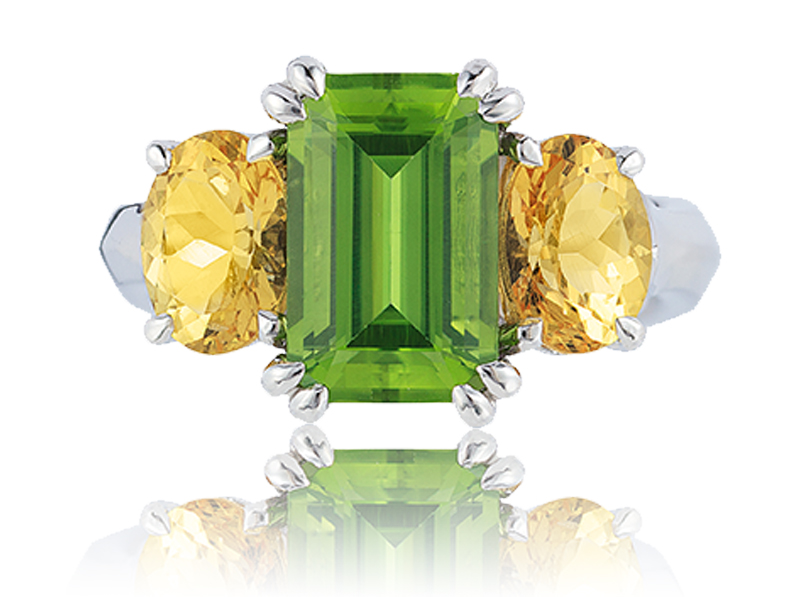 Danburite is perfect for our Trellis Ring, as it is a striking focal point for layering colors of gold. If the danburite you select is rectangular, it can be set east-west, across the finger.