I'm happy to receive another win in a national competition: First Place for Custom Design Distinction in the MJSA Vision Awards.
This winning jewel was a full custom jewelry piece featuring colored gemstones for a client who lives 3,000 miles from me. We did visit in person, though most of the heavy lifting was accomplished at a distance.
I can work with you at a distance too.
I love sitting at Mary's table, and I love Mary more. An embrace and out come her gluten-free breakfast breads, served with a mug of cocoa bean brew, with an oddly gripping taste. After some catch up, we open our cases of jewels and spend time "playing jewelry." We reminisce about the stories behind the jewels we've created together, think of new ways to style jewelry for jewelry wardrobing, only once stopping to catch the finale of "Mad Men."
And, yes – those are her custom jewelry pieces on her fingers (above)…
One visit, I brought a rare gem – a dynamic yellow Danburite weighing just over 20 carats, from a new and limited find in East Africa. Mary is a planner by profession, yet she moves quickly when the time is right. This vivid Danburite spoke to her, and into her hands and heart it flew.
Gems were all over her table, and as we visited, we began playing with color palettes, ultimately enjoying the effect of "canary" yellow Danburite combined with other vivid bright hues – in my Color Palette System, it is the palette I call Bright Lights. Jewel tones don't whisper.
In the previous years, Mary had been mentioning creating a bracelet with a jeweled medallion that can be worn on the bracelet and as a pendant. At this point, we only had an amorphous idea for the piece. To clarify our direction, I developed a "look book" pointing out from my notes that she loved heraldic crests, dreamed of yoga mandalas and had always been attracted to Maltese crosses.
Before we finalized the design, we needed to select the gems that would accent the Danburite.
Design ideas are easier to come up with than fine gemstones.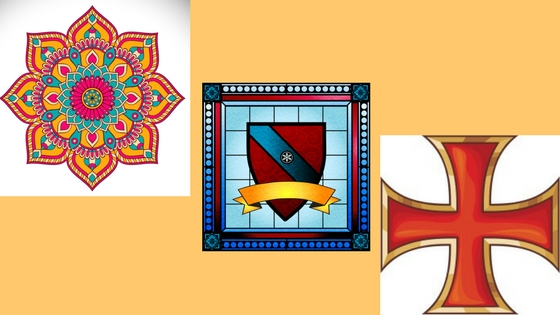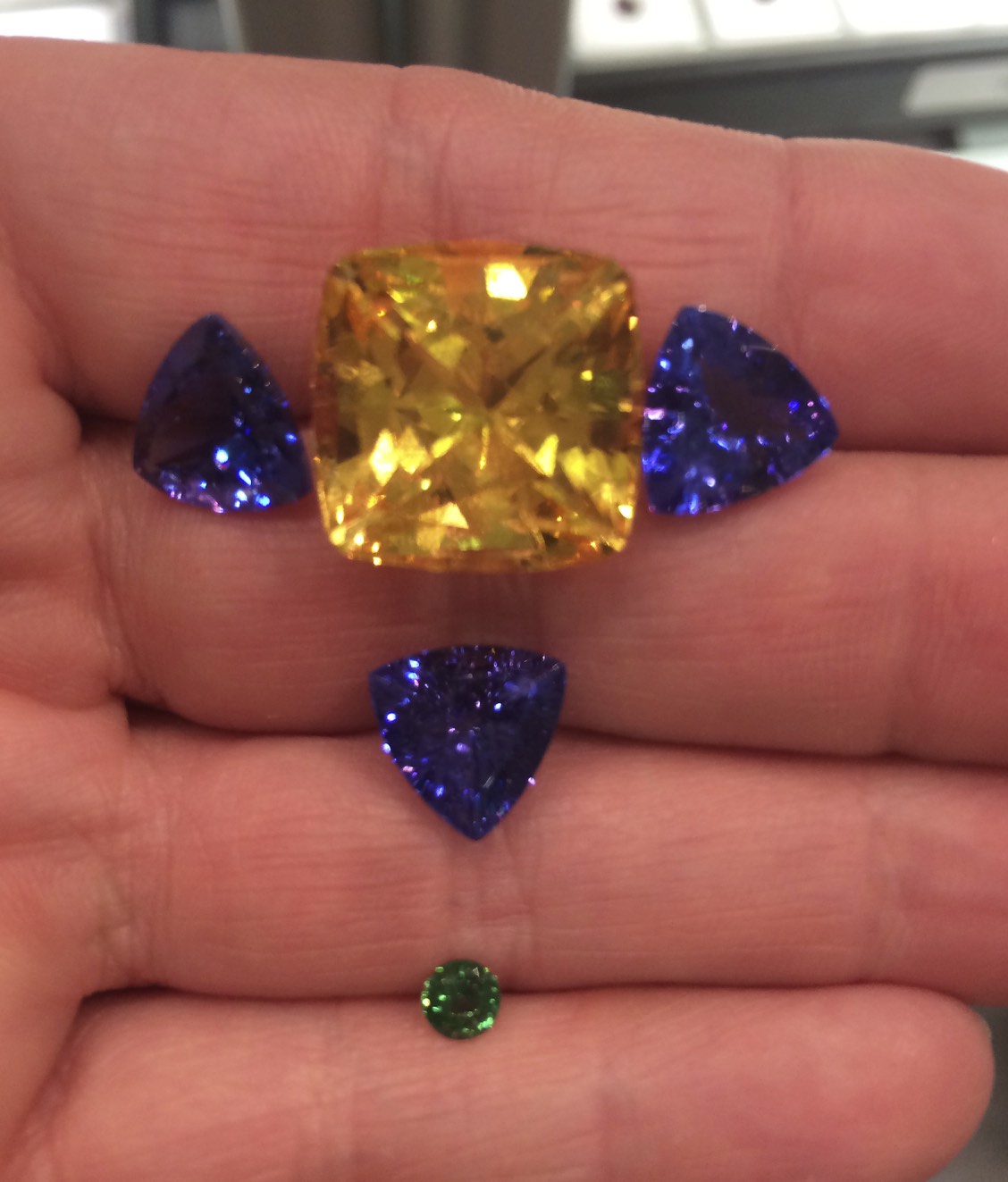 Mary trusted me to hunted for the accent gems, communicating with her through a series of videos. Ultimately, we selected four each Tanzanite, Tsavorite, and Red Spinel to represent her family of four encircling a glowing spiritual center.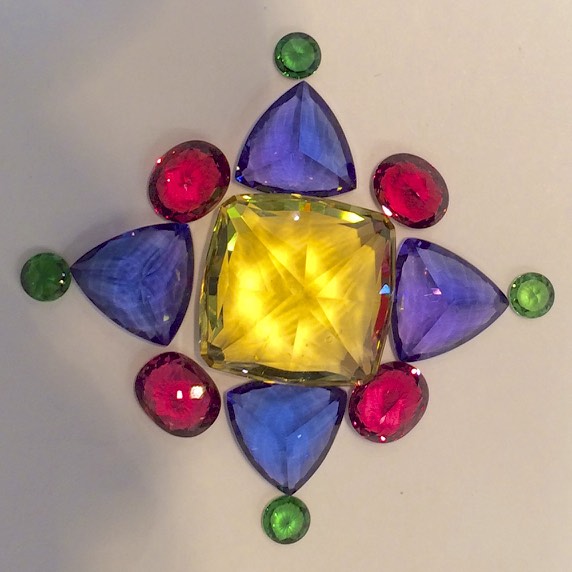 Just as clothing couture serves as a laboratory to develop new techniques, the complicated jewelry projects we get into also push us to develop new techniques, sometimes with new materials. The "MJSA Journal" describes more of our technical engineering process
here
.
Considering black jade, white Mastodon ivory and wood for the bangles, we ultimately decided upon Lucite as it is less likely to dry and crack, comes in a range of colors and is lighter on the wrist. While we were at it, Mary decided to make two cuffs: one in black and another in white. Did I tell you she is a planner?
After nearly a year of work and lots of trial and error, three new pieces were born. Football great Roger Staubach says, "Winning isn't getting ahead of others. It is getting ahead of ourselves." We did get ahead of ourselves, ultimately clearing the way for something new and grand.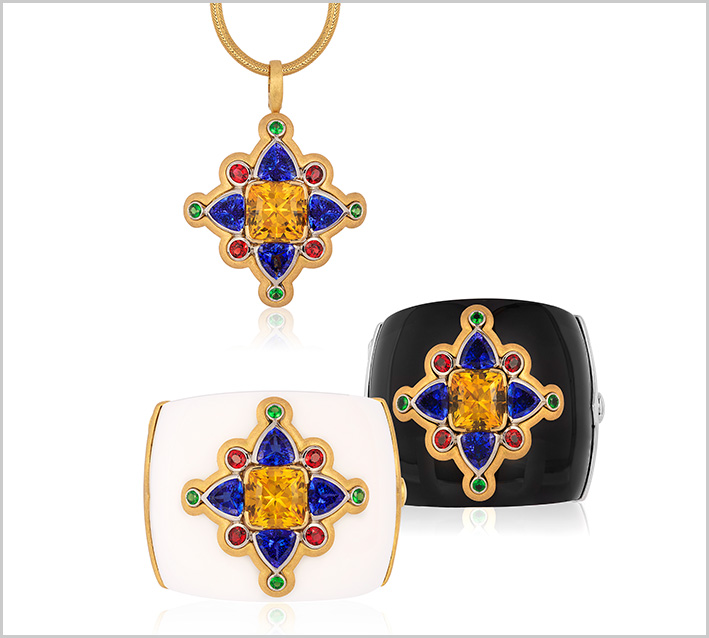 Cynthia Renee Full Custom multi-purpose jeweled medallion featuring a 20.52 carats Yellow Danburite with four each of Tanzanite (14 carats), Tsavorite (1.04 carats), and Red Spinel (2.78 carats), to represent her family of four encircling a glowing spiritual center.
Ever dreamed of creating a jewel that speaks to your life and loves? I help people tell their stories written in the language of jewels. All project sizes welcome.
Gain fresh perspectives on Jewels, Creativity and the Sparkling Life.