Summer is such a bounty of produce, I ritually mark it's end by making a fresh tomato-basil sauce on angel hair pasta and am sure to get in one more grilling of peaches.
I never heard of grilled peaches before I moved to North Carolina – are they just a North Carolina thing?  If so, I want to spread the word and show you how sweet and easy they are.
My daughters and I headed for the Raleigh Farmer's Market knowing it was the last week for peaches.

On the way home, we sang along to the song "Peaches"by the Presidents of the United States. It's catchy – take a listen and you'll be singing it too.
Peaches have a lot of sugar.  Grilling carmelizes the sugar in the peach – that's why they are so fantastic. 
Before they are gone, run to the market and bring some home.  It's best if they are on the firm side.  Sloppy ripe peaches have a lot of sugar which burns on the grill and they turn out a mess.
There are fancier ways to grill them, but I find if I keep things simple, I am much more likely to make the darn things and enjoy them without kitchen stress.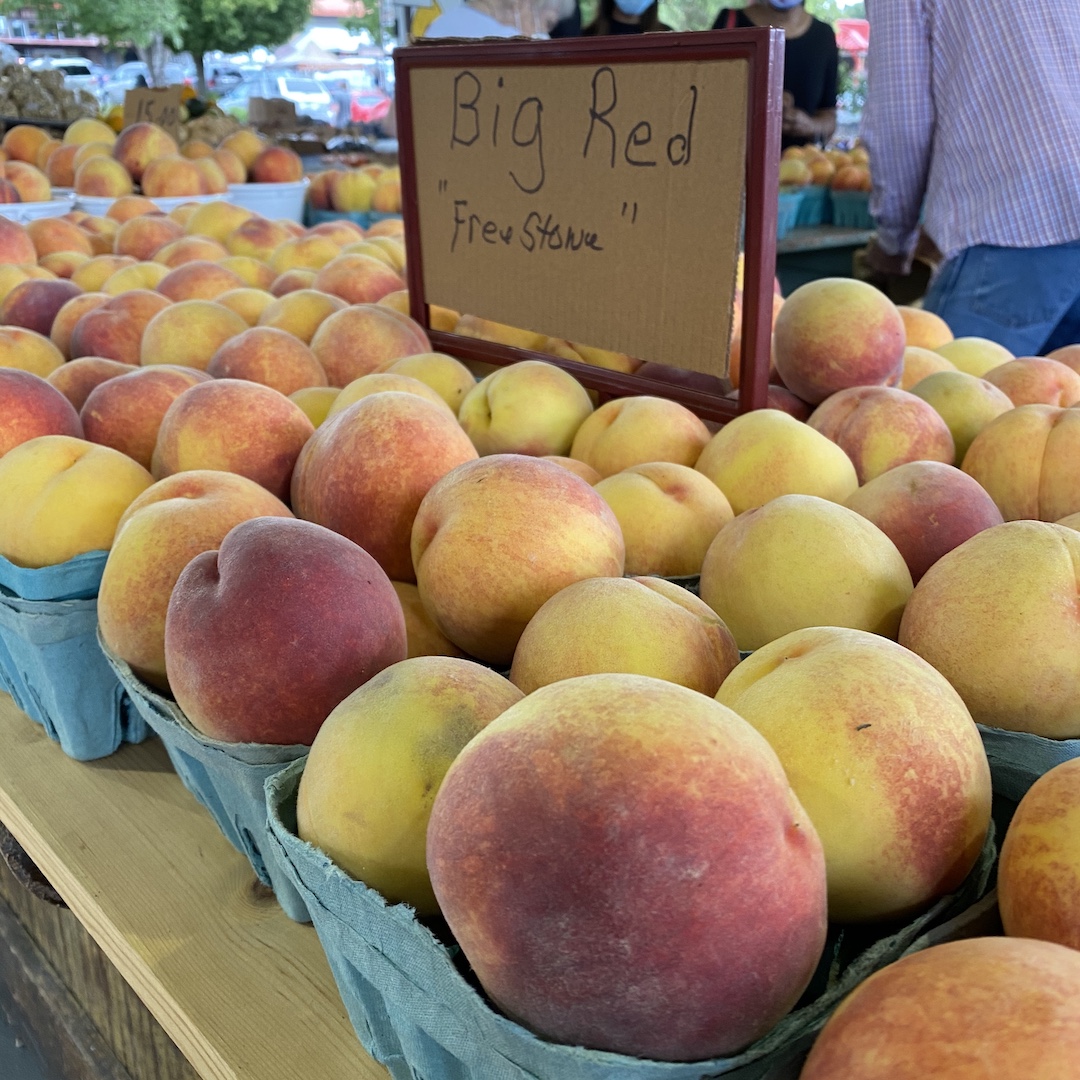 This is How I Grill my Peaches
-Try to use freestone peaches so you can just pop that pit out easily. If you can't find freestone – don't sweat it but just grill with the pit in.
-Use peaches that are still a bit firm; really ripe
ones have more sugar, which will burn really quickly and tend to dissolve in the grill heat
-Cut the peaches in half – I don't even skin mine; brush each half with oil – I use coconut or olive oil.
-Use medium heat; once you put the peaches on the grill, don't move them…..you want strong grill marks, as that is where the sugar caramelizes. Moving them around prevents the grill marks.
-Grill them for about 4-5 minutes on each side. The skin usually falls off a bit when you remove the peaches to a plate.
-I just serve them with a scoop of simple vanilla ice cream though I've heard some people like it with butter pecan.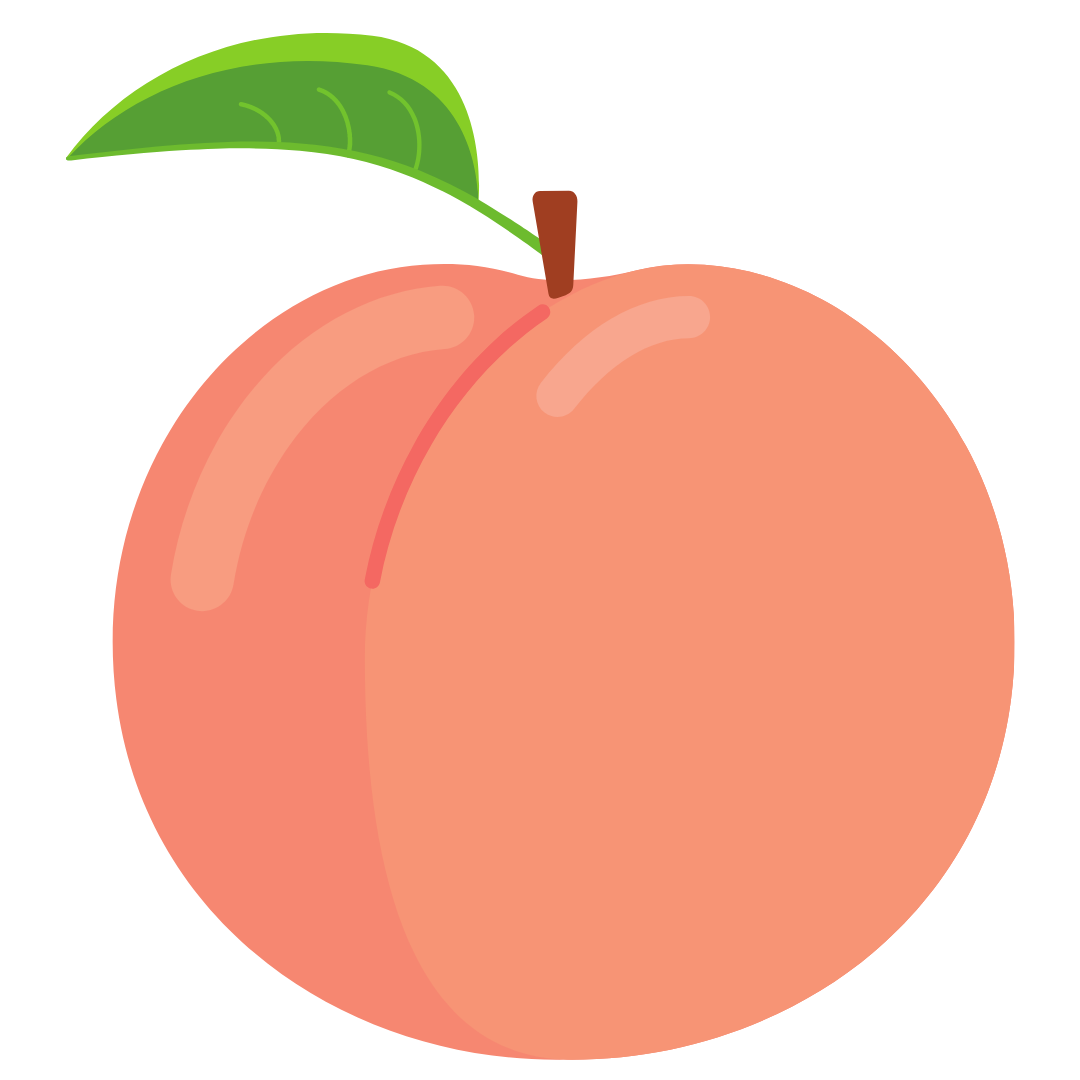 If you want to spend the time, reduce some balsamic vinegar and drizzle over the peaches, with or without the ice cream.
Make extra reduced balsamic, because it's fantastic on a frittata or plain vanilla ice cream later.
If you want info on how to make a reduced balsamic glaze (which is also delicious in the extreme just with vanilla ice cream) look here. I don't start with an expensive balsamic vinegar – it gets delicious as it is reduced.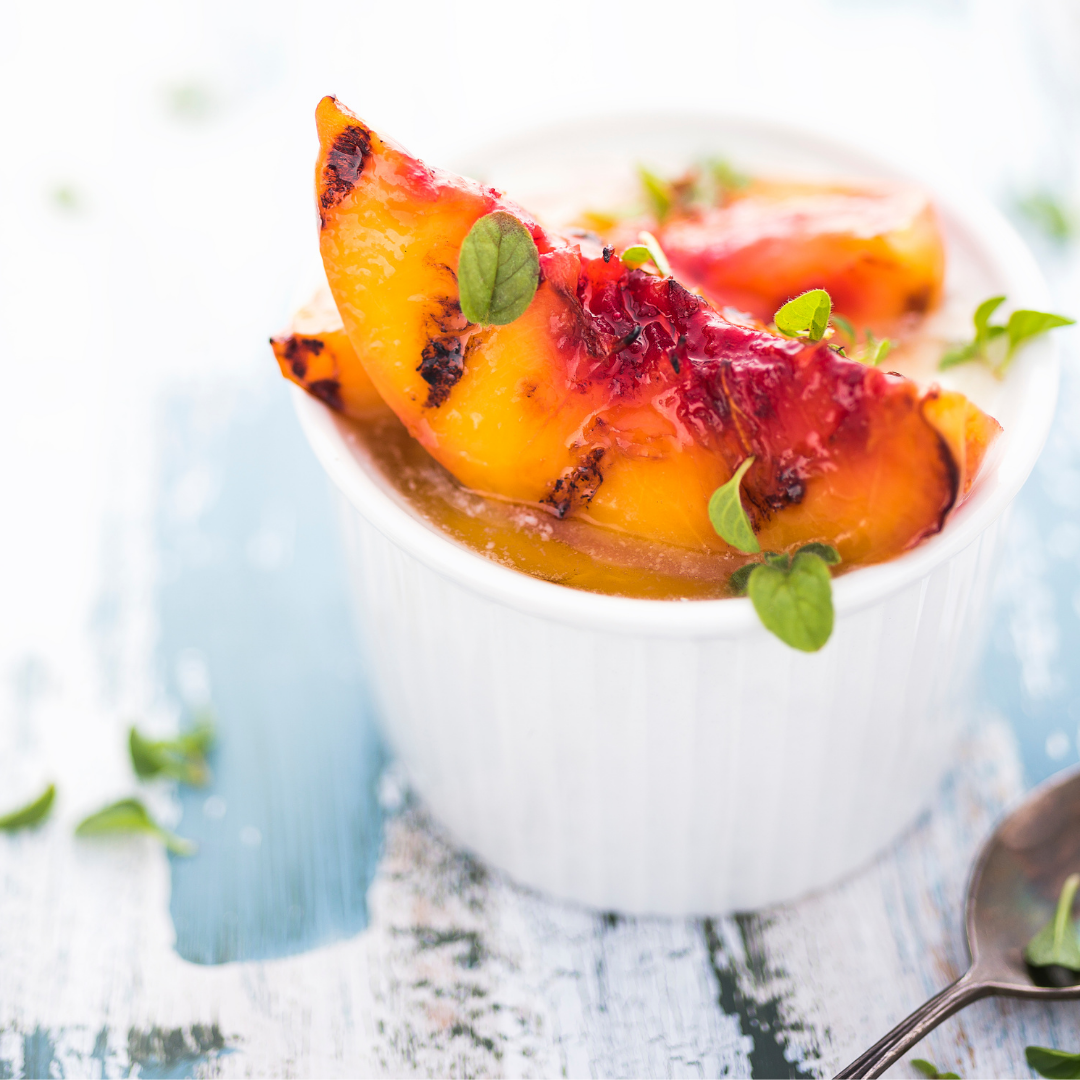 I've also heard of people layering grilled peaches/fresh tomatoes/mozzarella and basil and drizzling them with the reduced balsamic or combining the grilled peaches with brie and prosciutto.
Oh – how about grilled peaches and prosciutto with arugula salad?
How are you ending summer?
Have you ever made grilled peaches?
Gain fresh perspectives on Jewels, Creativity and the Sparkling Life.