With the Phoenix designs, I have layered pieces of extraordinary gems and minerals, then surrounded them with a gem-studded crown. 
Set in 18 karat white gold, layered slices Plume Agate from the Oregon are backed by stabilized Turquoise from Kingman, Arizona. I call this combination "Coral-Sea Turquoise."
Turquoise is a relatively soft, porous gem and the stabilizing process makes it much stronger and easier to cut and polish to back the Plume Agate.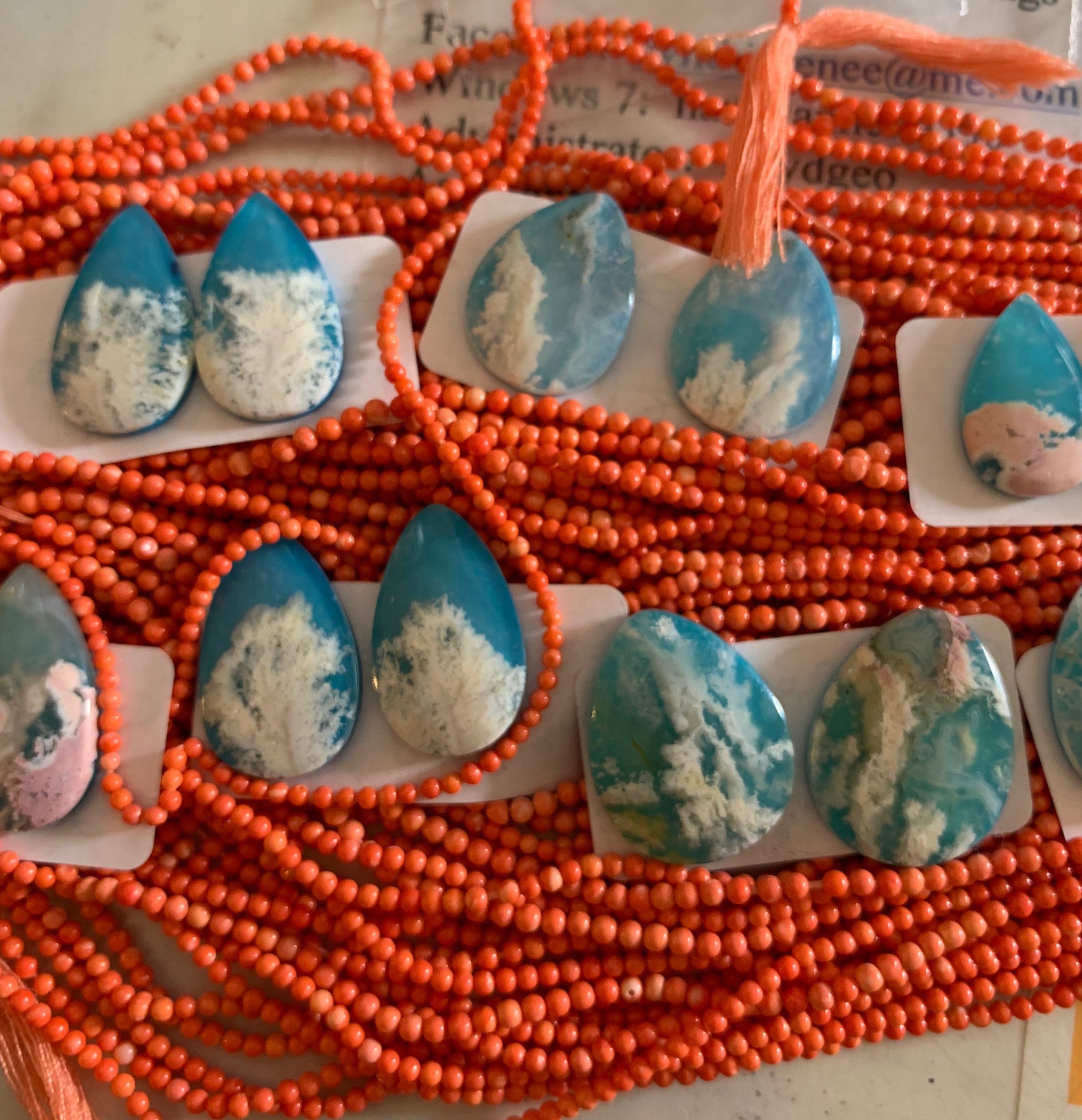 There are two colors of phoenixes:  natural Coral or silver Freshwater Pearl.  The studs with the Pearl Phoenix earrings match the silver phoenix. The pearls with the coral phoenix are more white.
As usual, I haven't scrimped on the details:  the pearls are luminous and the earrings come with a 10-mm parabolic friction nut for comfort and to prevent tipping.
The 7-mm Freshwater Pearl studs and the drops can be separated for wearing with other interchangeable pieces, or the pearl studs alone for classic simplicity.
Examples of ways you can interchange the tops and bottoms are shown below.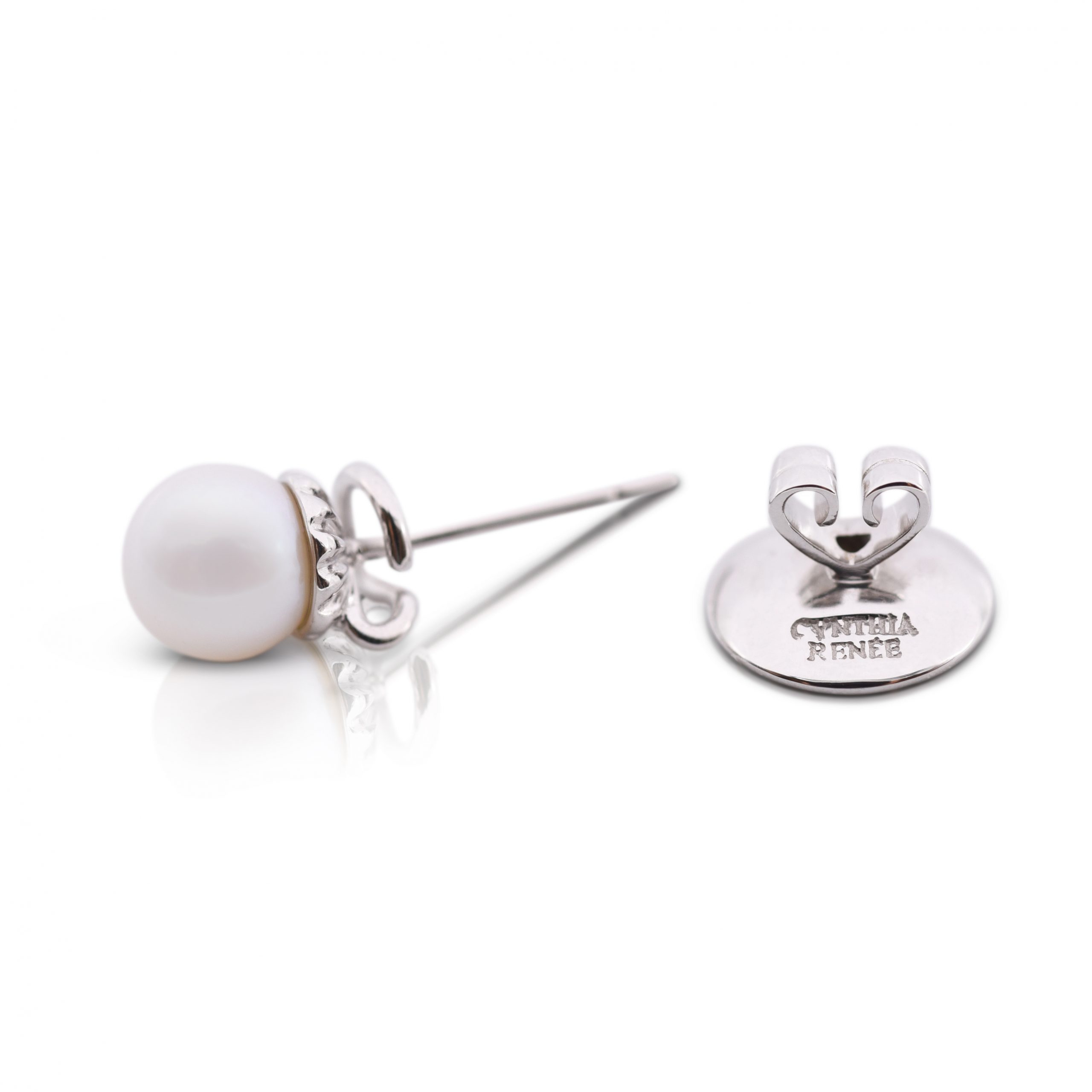 If you're looking for drops to hang from your pearl studs or other earrings, see our Gem Drops for more options.
Wear them with the chocolates, grays and plums of the cold weather months or the lively colors of spring and summer.
A client and I were playing with her new pair and she found earrings already in her jewelry box to wear the drops with – a few of her looks are below.

Gain fresh perspectives on Jewels, Creativity and the Sparkling Life.