Written by Peggy Jo Donahue and originally published by the Manufacturing Jewelers and Silversmiths Association – December 13, 2011
When custom jeweler Cynthia Renée's client, Mary, first came to visit her in 2003, she had a hunch that a lot of retailers might write Mary off as "a Mom who was 'just looking'" — because she often shopped with her two young children in tow. As well, Mary was confident enough not to need labels on her clothes or accessories. But she was passionate about colored gemstones and jewelry—well-designed and unique jewelry that is. Mary told Renée that she was ready to start building a personal heirloom collection.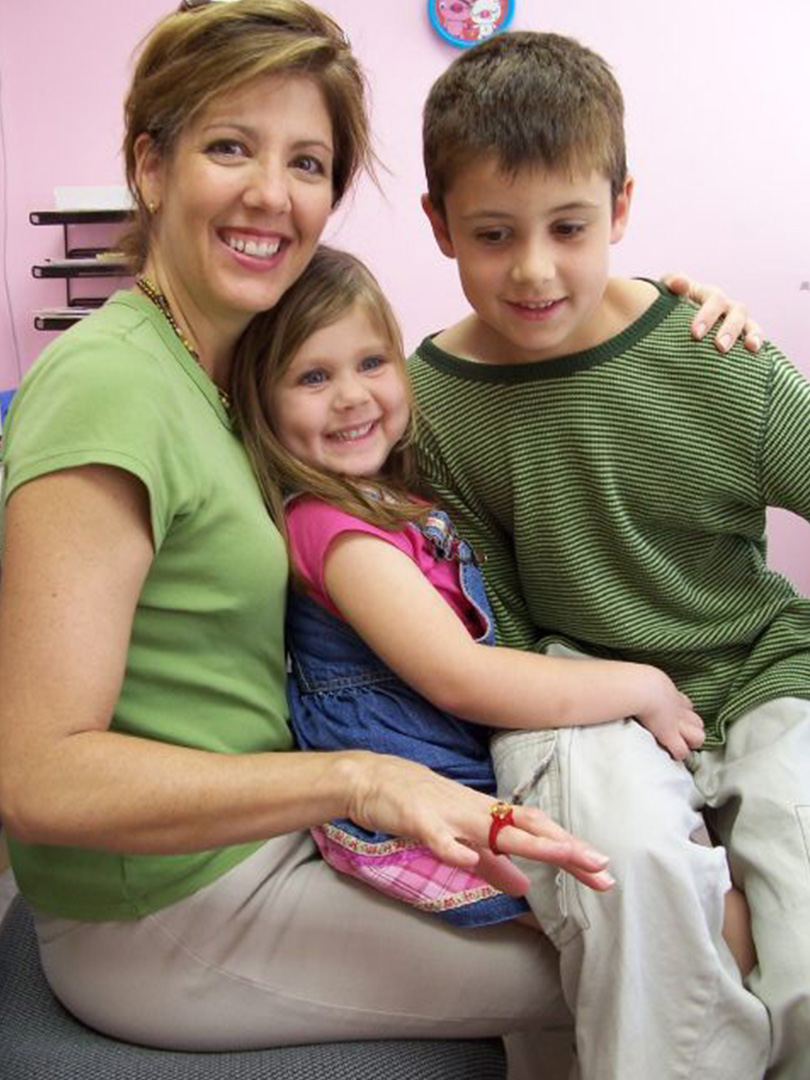 Mary, with her children, Kate and Brendan, trying on a ring wax at Renée's studio.
"None of the stores she'd visited, however, had been able to provide her with the depth of information on colored gemstones she thirsted for, do true custom design with her, or take her desires seriously," says Renée, who owns Cynthia Renée, Inc. in Chapel Hill, North Carolina, and specializes in gem intensive jewelry designs. On Mary's first visit, Renée showed her lots of objects and pictures, in order to learn more about her tastes. "I do this with all my clients, noting their reactions and beginning to find commonalities amongst what moves them, such as the textures, color combinations, and time periods of their favorite designs and objects."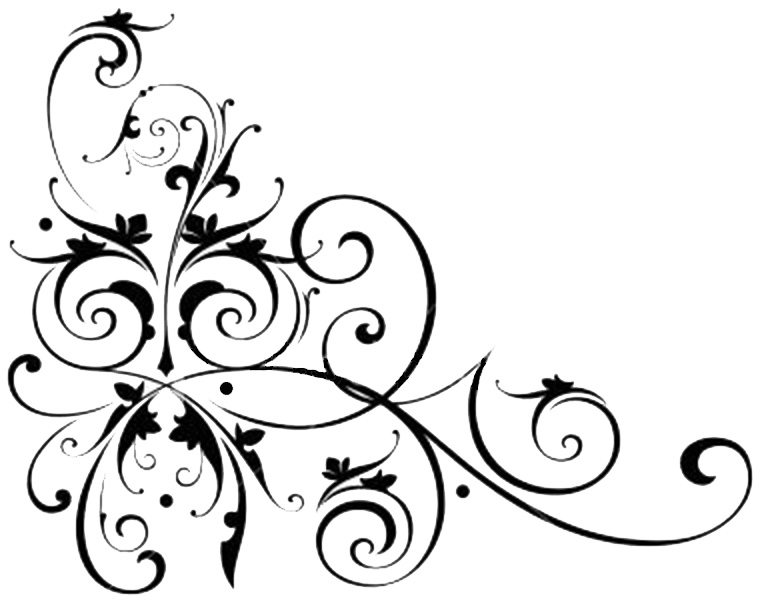 As Mary paged through the art, architecture, and jewelry books in Renée's office, the custom designer noticed that her client kept moving towards items with fleur-de-lis and scroll motifs. Both have been used in design since the earliest human civilizations, and are found in the architecture and art of most cultures.
"When I mentioned that she seemed to particularly like scrolls, she was tickled—because it was true! In designing her own home, Mary had included scroll motifs in ironwork, furniture, and ceramics," says Renée. The two women had hit it off—it was to be the beginning of a great friendship. The custom jeweler began showing Mary photos of designs she'd made, as well as the array of gemstones she regularly had at her disposal.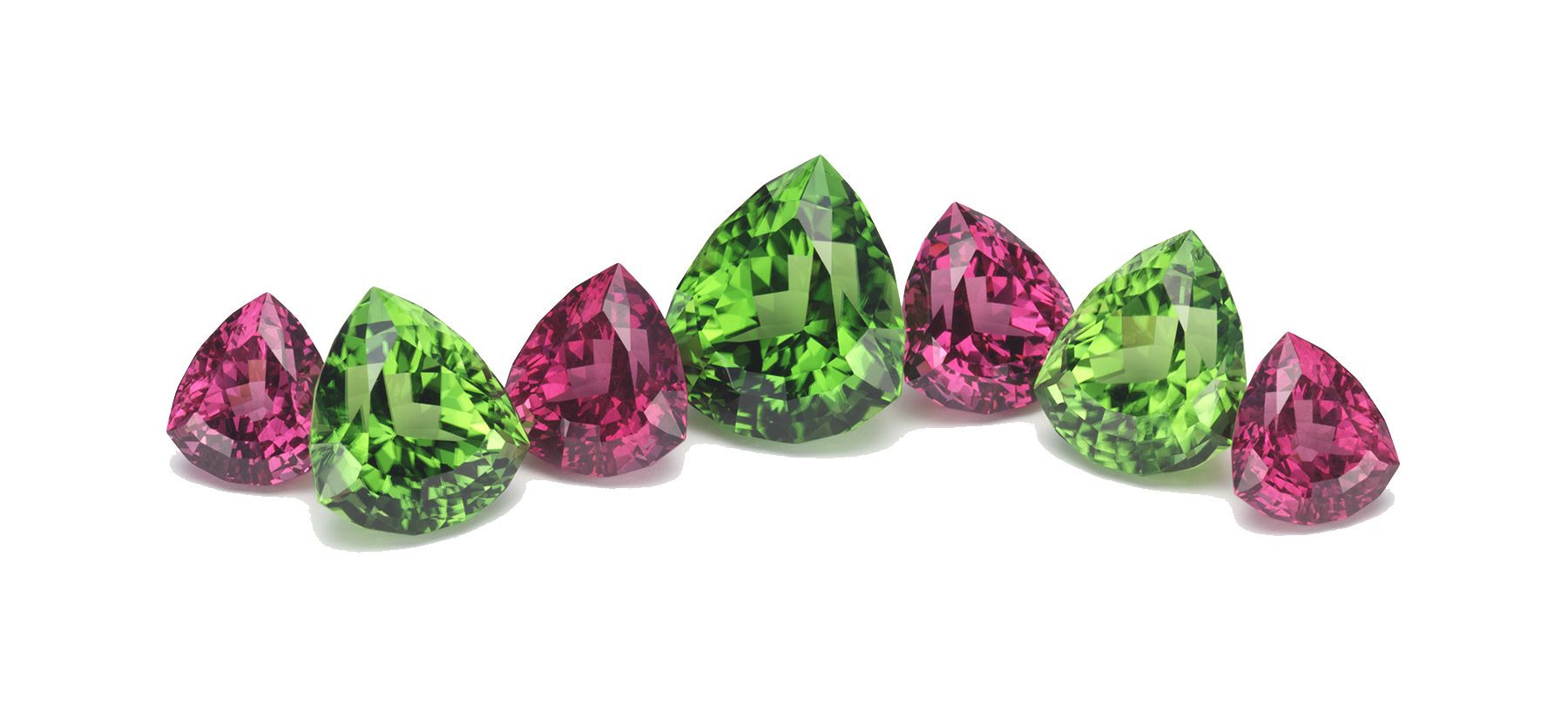 Mary's eye landed on a gem grouping called "the Orchid Suite," an unusually purplish Rhodolite garnet and Pakistani peridot collection, with a center peridot of 12 carats. The stones were loose—but it was a gorgeous color combination for a necklace. Mary was smitten. The two women began serious design work on the necklace. Renée sketched about six versions. "We started thinking she wanted a fleur-de-lis influence. Once she saw those, she realized she wanted something simpler and with just the scroll curve seen in many fleur-de-lis styles," says the custom jeweler. Renée also showed Mary how she could make the necklace versatile, using adaptable elements that allowed the full necklace to appear round or with a detachable rhodolite pendant dangling from it.
The dangle included a scroll flourish that could be attached to the specially constructed center peridot setting. When Mary wanted a simpler look, the rhodolite pendant could be worn on a thin gold chain. The center peridot was removable as well, so it could be attached to a rubber cord and worn for more casual occasions.
As Mary and Renée grew more comfortable with each other, an easy friendship developed, in which Mary would drop by Renée's studio to see how the work was progressing. "It wasn't a rich luxe environment," laughs the designer, "just a place that looked like 'people make things.' Note my fine blue boom box music system! The relaxed ease was very satisfying to Mary, however."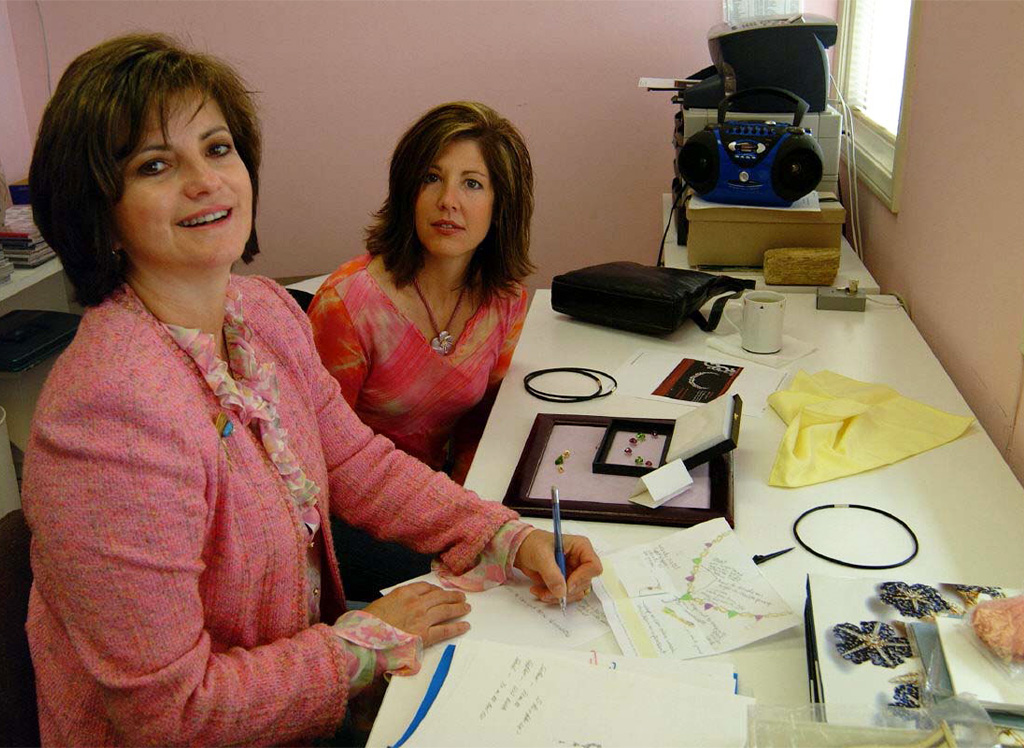 The new jewelry collector would often bring her children, Brendan and Kate, with her. "I'd show them gemstones, let them examine their inner properties with a loupe, and then they'd join their mother in reviewing the wax," says Renée. "I wanted to help inspire her kids with the wonder of colored gemstones and build great memories for them of these times with their mother and the jewelry pieces. In this way, when the jewelry was handed down to them, the power of the pieces would be even greater with the memories."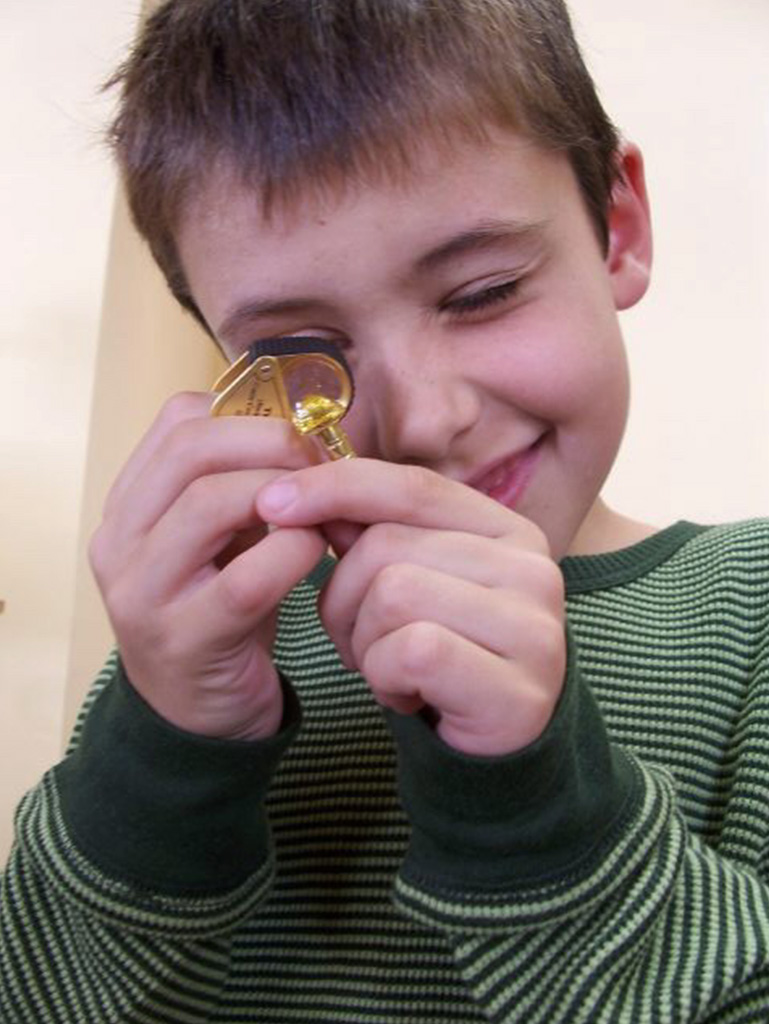 At one point, Brendan was so inspired by the process that he sketched an idea for a Garden Patch necklace for his mother, including plants the family was growing together. Renée refined it, and the piece was made. In the final design, she added a sunflower from the garden, using a buff-top citrine; and included Brendan's eggplant, incorporating an amethyst smooth briolette; and his tomato, made from a rhodolite garnet. "Both mother and son felt proud and attached to the piece," says the designer.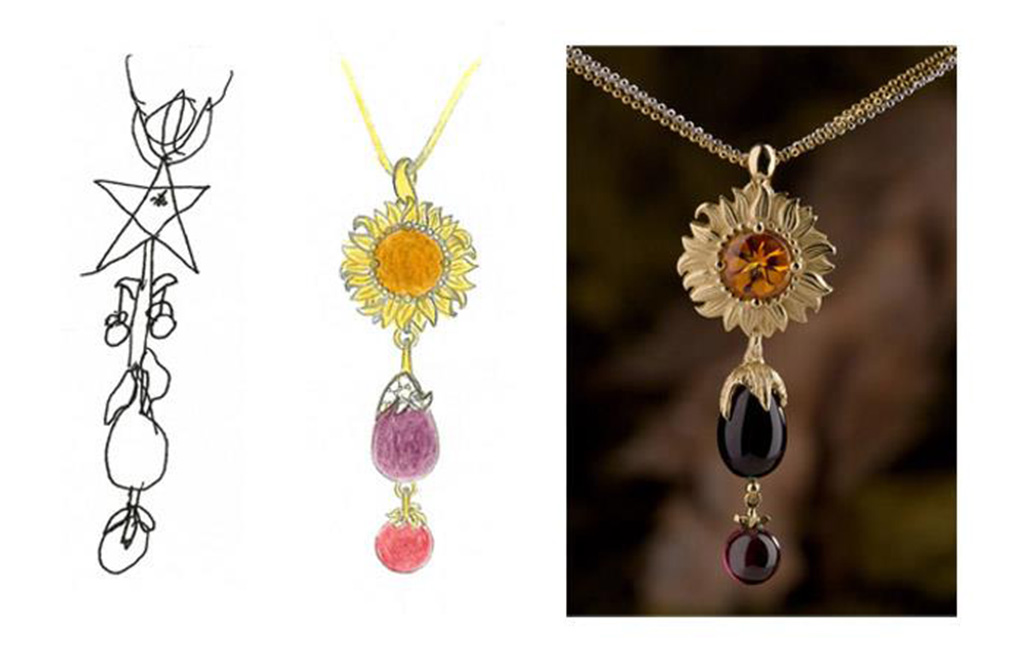 Sketches can also come from the client. A client's son's sketch was trasformed to make a pendant based on a vegetable garden.
Mary's daughter, Kate, has striking blue eyes. One day, while Renée was sorting through a new parcel of Afghani tourmaline rough, the designer noticed that the vivid, ice-blue color in a group of the pieces looked familiar. "Hey, they look like the color of Kate's eyes!" she exclaimed. No sooner had Renée shown the grouping to Mary—thinking she might want one for a ring—then Mary said she wanted to purchase them all. They'd figure out later what to do with the collection, now dubbed "Kate's Eyes".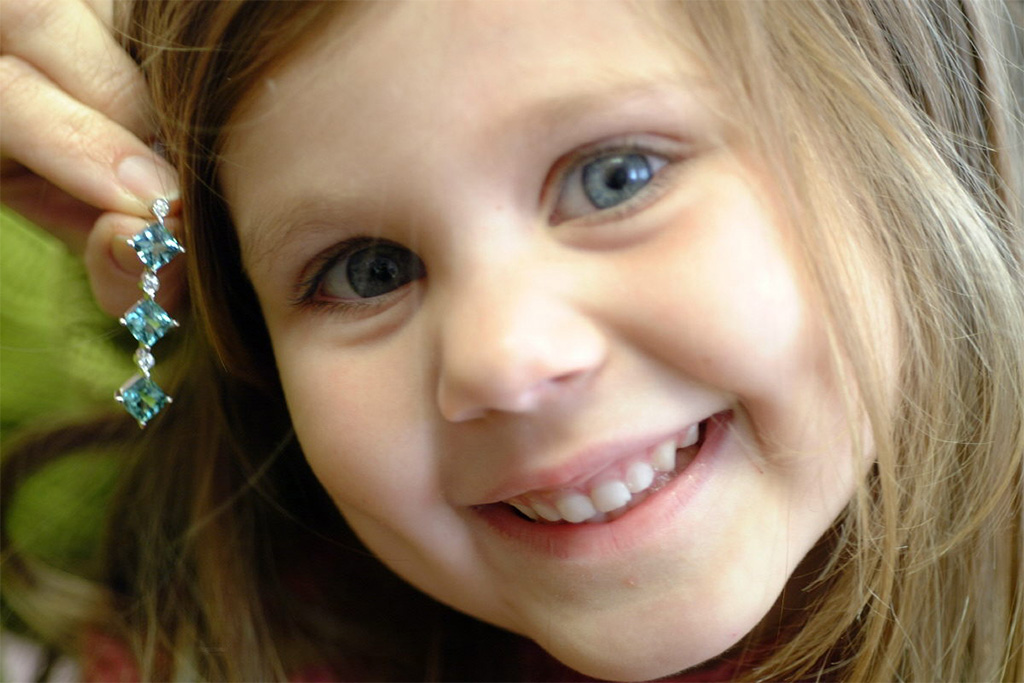 The collaborators started by using six of the pieces to create dangling earrings and then later, a pendant to match. Next up was a bracelet, which Renée suggested include some yellow sapphires, so that Mary could pair the bracelet with the yellow sapphire ring they had created earlier.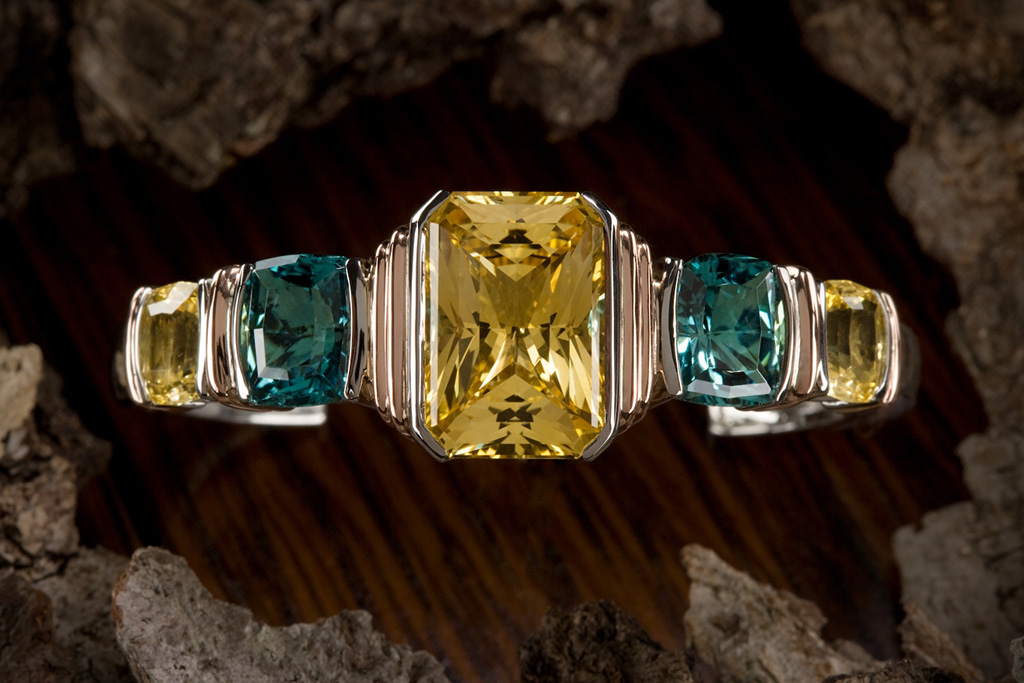 Renée used the last piece of tourmaline in the Kate's Eyes' collection to make a ring inspired by a trip to South America that Mary and her family took with her parents. Her father, who is Chilean, wanted to visit their Chilean relatives and tour Patagonia, the remote mountainous southern tip of the country, known for its massive granite towers and glaciers.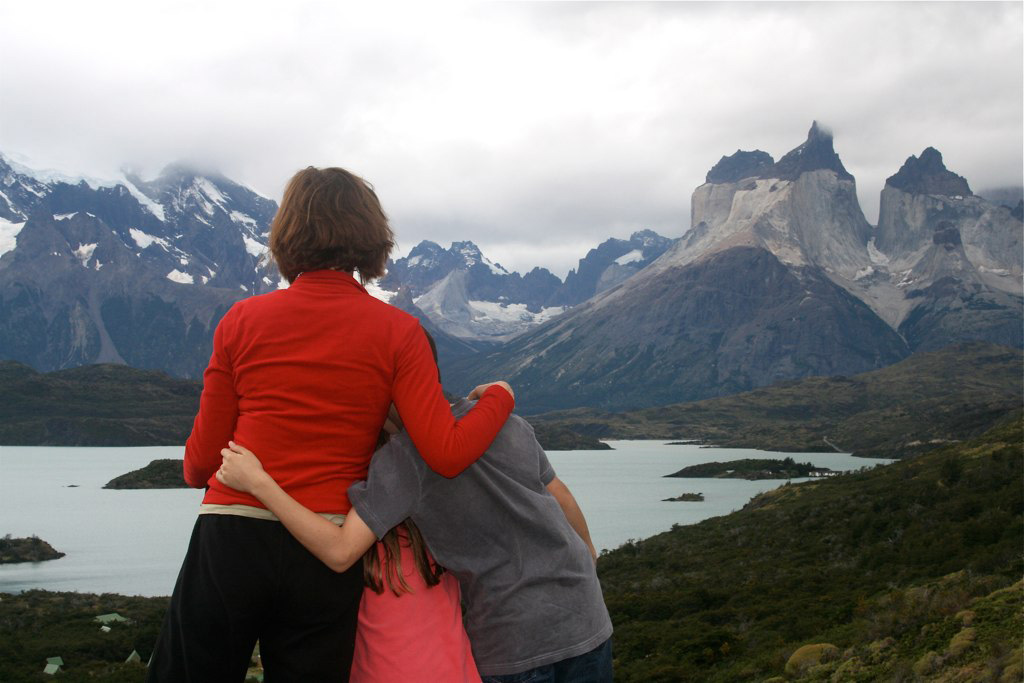 During a visit to the Torres del Paine National Park in Patagonia, however, Mary's father suffered a massive heart attack. Thus began a harrowing 11-hour ride to a primitive hospital where he was airlifted to a more modern hospital in the nation's capital. He eventually recovered, but not before teaching the family many lessons in unity, love and faith, which they treasured as much as their other memories of Chile. Renée worked with Mary's entire family to memorialize their experience in the ring she created, which featured the granite spires of Torres del Paine (when translated from the local dialect, it means "Towers of Blue"). Renée also depicted the glacial ice and lakes of the area in the sides of the ring, using fingerprints placed in the wax from each member of Mary's family (including her Dad, now wearing a medical alert bracelet) to roughen the surfaces.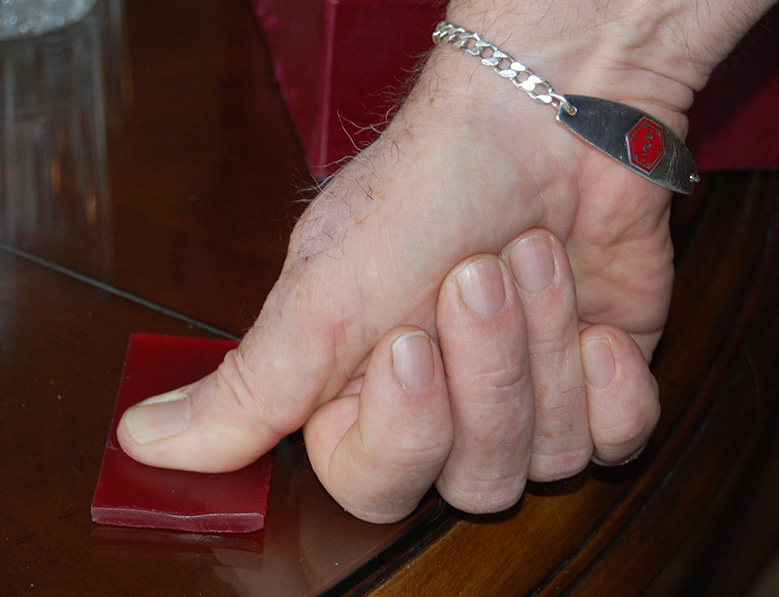 Renée made the granite mountain frame of the ring in rose gold, then later fitted in the fingerprint-laden glacial lake sides, which were cast in white gold. The crowning touch was the 5.69 carat Kate's Eyes tourmaline. The piece that resulted, "Torres del Paine" won first place in the MJSA's Vision Awards 2011 Custom Design Distinction category.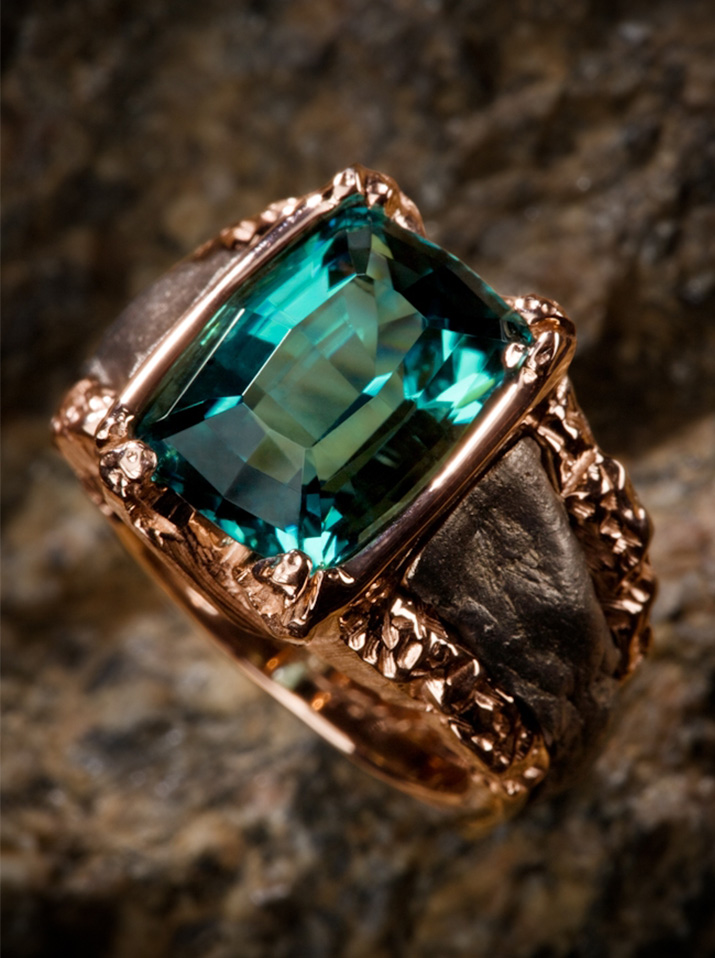 In another recent commission for Mary, Renée took another life event—the San Diego fires of 2009—and created a talisman to commemorate how Mary's home withstood the conflagration, though the family had to evacuate and many other homes nearby were destroyed.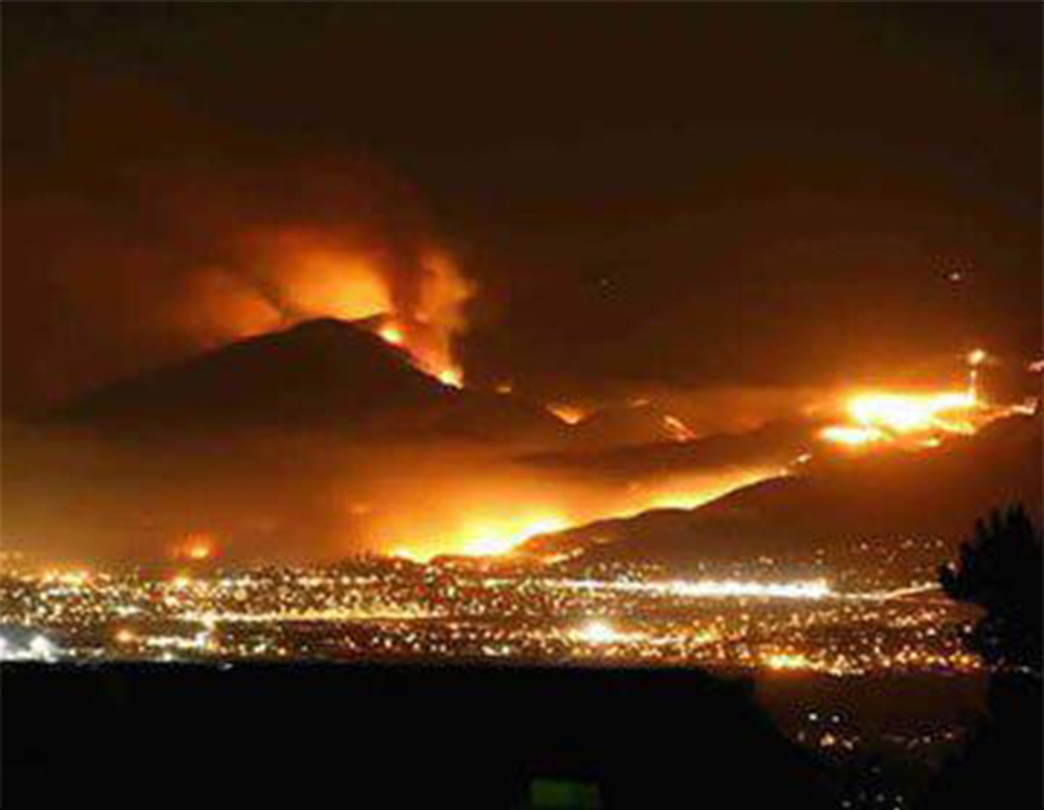 From the family's experience, Renée crafted a ring called Fireball, featuring a 22 carat hot orange spessartite garnet rising from long flames of 18k yellow gold and 14k rose gold, with accent stones of yellow diamond, yellow sapphire, more garnet and red spinel. Blue sapphires set in platinum tubes signify the eventual quenching of the heat. The image is like a "phoenix rising from the ashes to commemorate the family's trial by fire," says Renée.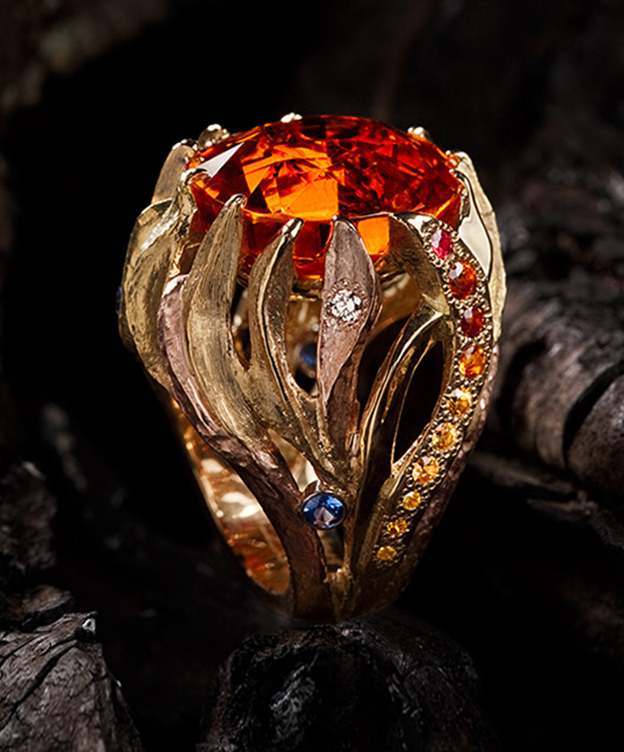 "Working with Cynthia Renée over the past seven years has been a dream come true," says Mary. "She has been able to bring out creativity I never knew I had through our collaborative efforts in jewelry designing. Whether working through collaborative efforts or entrusting her carte blanche to design something for me, she never fails to capture the essence of who I am inside. My jewelry has become talismanic—a reminder of a full life. I look down at my fingers and wrist, or in the mirror, and see jewels that encapsulate my family, my children, or a specific moment in time. It is a spiritually fulfilling process." Renée adds: "My lifework is giving my clients the aesthetic and intellectual connection to something great and enduring:  the power, beauty and earth history of colored gemstones, set in jewelry that embodies their memories, experiences and aesthetic. I believe your jewelry collection is a message in a bottle to those who come after you."
Gain fresh perspectives on Jewels, Creativity and the Sparkling Life.